Home » Android, Samsung, T-Mobile, uk
Samsung Galaxy Apollo coming soon to T-Mobile UK!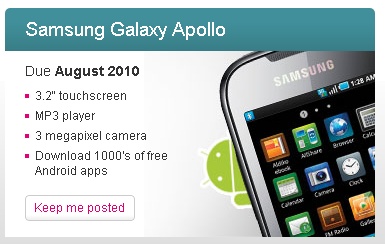 Today I have a good news for people over at UK, T-Mobile has announced that they will be carrying the Samsung Galaxy Apollo, and they added the phone in their " Coming Soon" phones list.  Samsung Galaxy Apollo is an entry level Android powered phone that features Android 2.1, 3.2″ inch touchscreen, a 3 MP Camera, and lot of other good features. Have a look on the full spec sheet after the jump.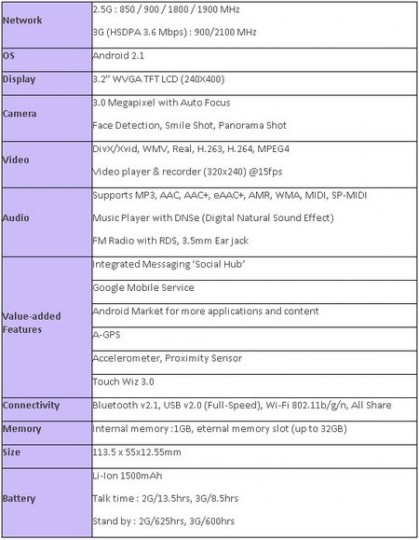 The phone is set to release in August, which is around the corner. The phone is also available on Orange UK for £189 with pay as you go tariff. You can sign-up for news related to Apollo, and we'll let you know when the phone will be out.
via T-Mobile UK