LG had launched its Aka line of smartphones in Korea last year in November. The smartphones that understands your moods is now rolling outside Korea.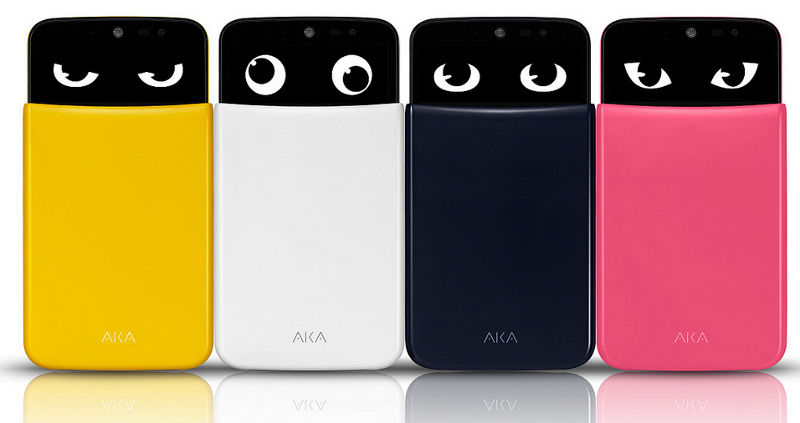 The AKA line of smartphone is coming to Hong Kong first followed by  Taiwan, China, Singapore, Turkey, and "additional markets". These smartphones chooses its emotion depending on how you use it and its features, such as alarm, apps, the kind of music that you load on it. There are available in four colors along with different personalities. With a global audience in mind, LG has tweaked the AKA lineup by adding an emotional UX element. Some of the additional features include customizable glasses and eyebrows for each pair of eyes.
"AKA is the first smartphone that gives owners a blank canvas to express their own personalities via a customized user experience. AKA is about being creative and never losing sight of the things that make us young and interesting. This is a whole new direction in smartphone UX and we're excited about where it may take us."

said Juno Cho, president and CEO of LG Electronics Mobile Communications Company.
The LG Aka sports a 5-inch IPS display with 720 x 1280 pixels and are powered by quad-core 1.2 GHz processor. Other specs include 1.5 GB of RAM, 16 GB of expandable memory 8 MP rear camera with laser auto focus, 2 MP front-facing camera. The phones come with LTE, NFC, 2610 mAh battery. It weighs 135.5 grams without the front cover, and 157 grams with it on.