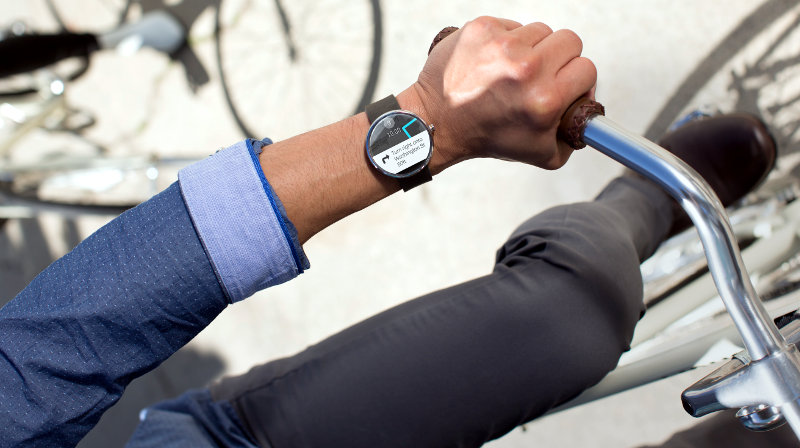 Made of stainless steel, the Moto 360 Android Wear watch is designed to communicate and look good on the wrist while it does that. In a hangout broadcasted live on Motorola's YouTube Channel, Jim Wicks, Lead Designer of the Moto 360, disclosed few features of the Android-wear watch, on Wednesday.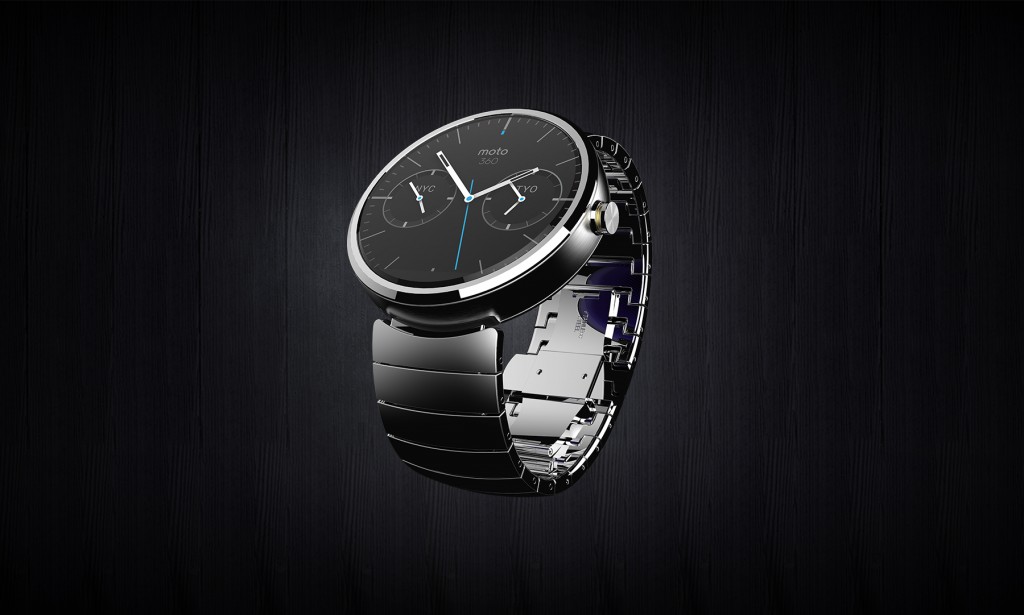 A few questions which many were asking was about the material used in Motorola tech watch. Jim informed that Stainless steel of good quality has been used. Accompanying the round display are two types of straps, genuine leather straps and steel straps. Moto 360 has an option to change straps, too.
Moto 360 hardware does not support a USB port which means that device is likely to charge wirelessly. Motorola Android watch is made waterproof. How deep can one dive with it, is not disclosed, yet.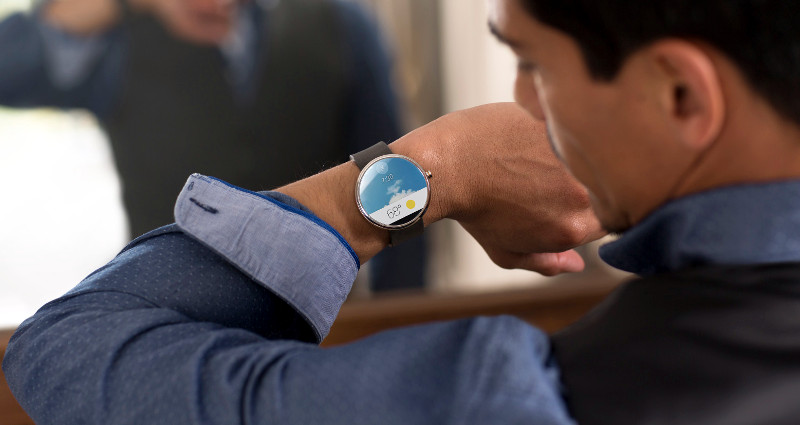 Diameter of display/case is about 46 mm. This size is reasonably big for a wristwatch and is used mostly for men's watches. Jim Wicks was asked if Moto will make smaller display watches for women? Motorola has no immediate plans to do so. Perhaps, the given size of watch is perfect for information to be displayed comfortably.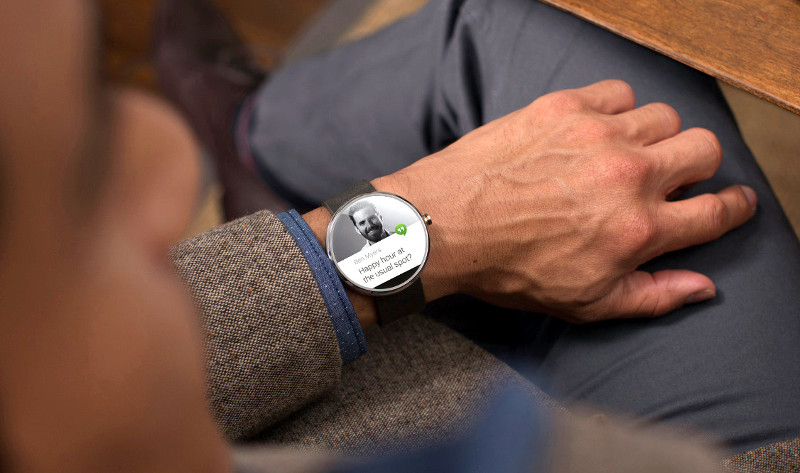 Motorola design team chose a round display instead of one with edges as a round area allows more surface area to be used for displaying information. However, a round display requires an operating system and user interface designed to fit information within the circumference. This problem was solved for Motorola when Android-wear had a user interface ready to fit into a round display.
Motorola 360 watch will be compatible with all Moto devices (obviously) and other Android devices with Android 4.3 and later versions. Android Wear is an operating system deigned for wearable gadgets. It supports gadgets with square and round display systems. There is no camera on the device. A developer preview for Android Wear developers is ready and developer resources and APIs will soon be made available.
On official blog, Google mentioned that their team is also already working with several consumer electronics manufacturers, "including Asus, HTC, LG, Motorola and Samsung; chip makers Broadcom, Imagination, Intel, Mediatek and Qualcomm; and fashion brands like the Fossil Group to bring you watches powered by Android Wear later this year".
Which means that there will be wider option for consumers to choose wearable gadgets from top mobile phone players, by end of 2014. This segment is set to get very competitive.
First up will be Moto 360 set to hit stores after April-May period, starting with US market. Check this space again to know price of Moto 360. Check out the entire interview below.
httpv://www.youtube.com/watch?v=HpY8O5Zer78