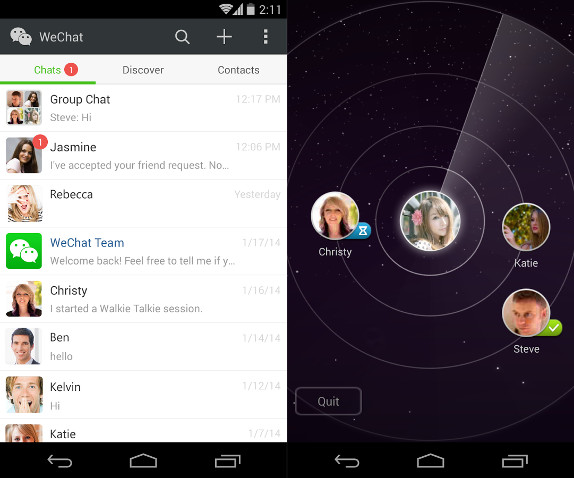 WeChat for Android has been update to version 5.2, that brings a lot of new features, including a new user interface, Real-Time location sharing, so that you can help your friends navigate their way on the WeChat map and through an integrated walkie-talkie session, option to search chat history with Android's universal Search feature and more.
New features in WeChat 5.2 for Android

Redesigned faster and lighter WeChat for Android!
Real-time location sharing with walkie talkie
Universal search including chat history search
Receive a special notification if you're mentioned in a group chat
Share sticker sets with friends
Link and show your LinkedIn account
Better image browsing in chats
Update friends' profiles with photos, addresses and business cards
Calls connect more reliably and video and audio quality is improved
This update also brings some minor features such as, double tap on any chat message for a bigger view, press and hold "Camera" button to put "text" in moments.
Download WeChat (Free) – Android