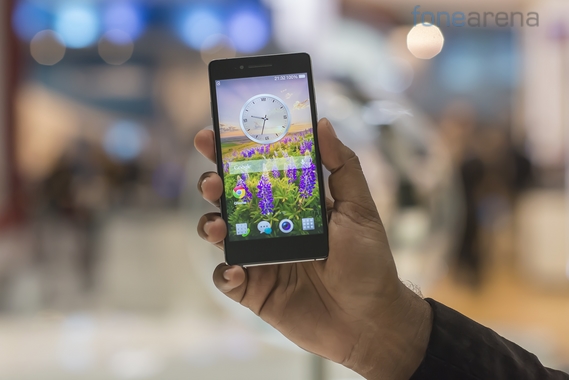 While Oppo is in the limelight for their upcoming Find 7 smartphone which is set to be announced later this month, they were also present at MWC 2014. While they did not have the Find 7 there, they did have the Oppo R1 (R829T). So here we bring to you a hands-on of the device.
The Oppo R1 basically builds on the design of the R819 but takes it a step further by improving the shortcomings and adding new features. At first glance the devices look almost identical but upon further inspection, you notice quite a few differences.
The first thing you notice is the superior build quality. The R1 feels better built and also weighs 30 grams  more than the R819 (140g vs 110g). But this is also due to the fact that the phone is now larger because of the bigger 5″ screen instead of the 4.7″ found on the R819.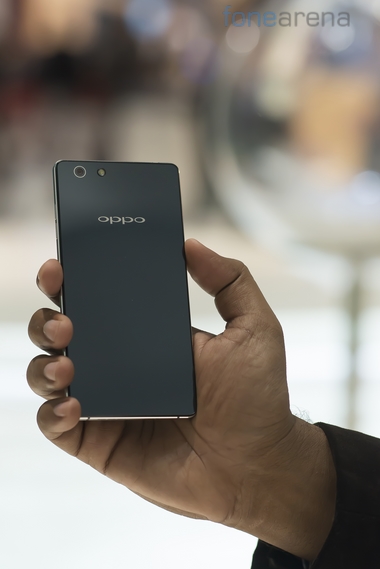 While the design still looks similar on the front, the sides and back have gotten a re-design and it now looks very similar to the design language Sony has used in the XPERIA Z range of smartphones. The R1 has a superior 5MP front camera compared to the 1.3MP unit in the R819. The R1 has also received a spec bump from Bluetooth 3.0 to 4.0 and from 1.2GHz Quad core to 1.3 GHz Quad core. As always, we will be bringing to you our review of the device pretty soon. Please stay tuned for that.