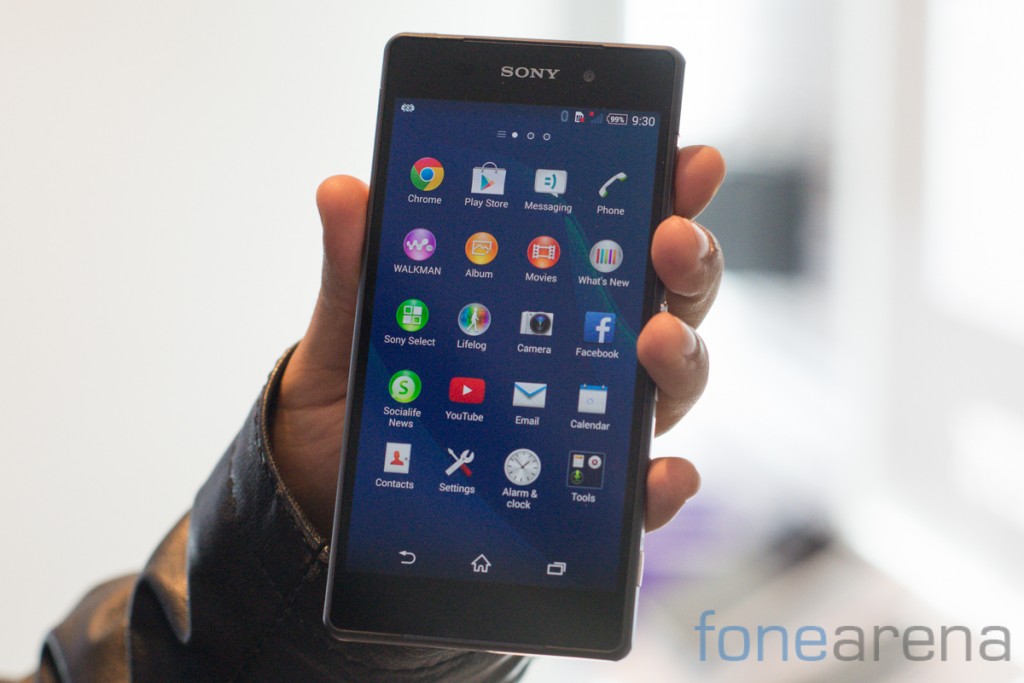 Sony launched the Xperia Z2 at the Mobile World Congress event here in Barcelona, Spain. The Z2 is an evolutionary upgrade over the Z1 and fixes every complaint people had with the Z1, like it has a better display, a way better build with a stunningly thin and premium design and overall a better package for a flagship. This also includes the new software work that Sony has done, because the Z2 is the first Android 4.4 device from the company and it brings a lot of new improvements to the looks as well as features that previously didn't exist. While there are a lot of under the hood improvements, we took a look at some of the user facing features of the new skin on the Xperia Z2 –
httpv://www.youtube.com/watch?v=4-v7CoZoYa8
As you can see from the video above, the skin has changed a lot right from the design to adding a lot of new features. One of the really good features that has finally arrived on Sony phones is the ability to double tap to wake the screen. This will come in really handy for people struggling to tap the power lock switch. This was initially present in Nokia phones and then LG followed suit, with Sony finally adding it to their flagship. Sony confirmed to us that this feature might trickle down to other devices too, like the Z1 with the Android 4.4 update but we can also independently confirm that the Z1 compact will not be getting it as the hardware is not built to support it.
Check out Sony Xperia Z2 Hands On
In line with Android 4.4, we also have the transparent on screen nav bars, transparent notification draw with new white icons and even a completely transparent app list without the chrome around it. Now you can choose what shows up on the top status bar, which is a huge addition in our opinion, in terms of customization. Other additional features like Smart Stay-like backlight control, Smart gestures for call handling are basically catching up with other UIs from Samsung, LG etc, but Sony has really come a long way here, offering blazing fast performance and now more features too. We look forward to seeing this UI come to other Sony devices, are you looking forward to it? Let us know what you think in the comments section below.