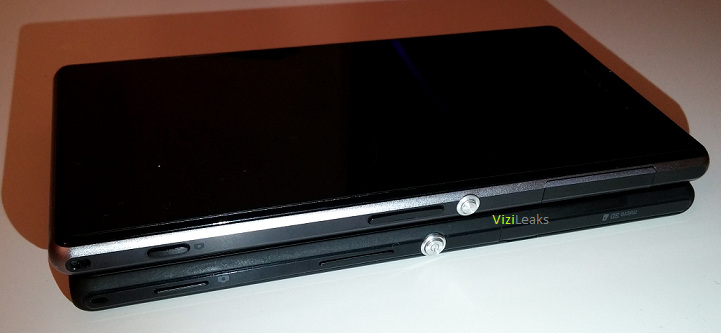 Sony unveiled the Xperia T2 Ultra, a mid-range phablet along with its dual SIM variant, the Xperia T2 Ultra Dual recently. Earlier this week alleged images of the Xperia G, an upcoming mid-range smartphone appeared on Twitter. This comes from ViziLeaks, popular for leaking the live image of Lumia 1020 last year. Yesterday, another image that shows the back of the phone appeared online along with specifications.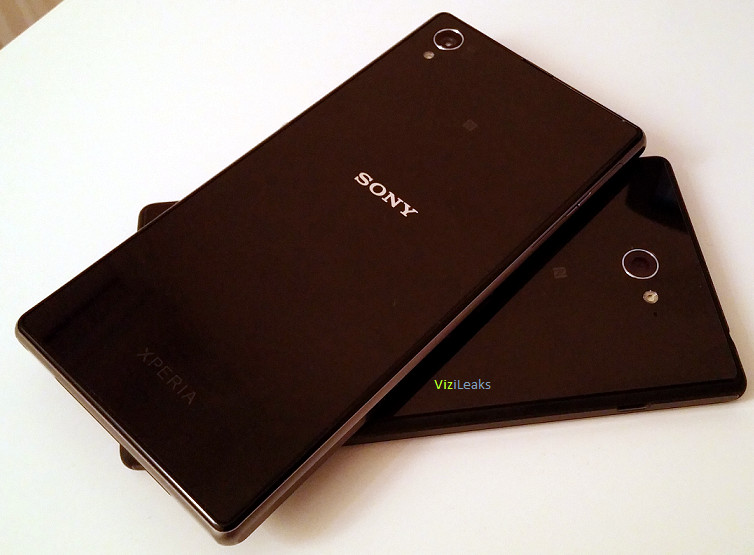 The phone looks a bit smaller than the Xperia Z1, but this has a plastic frame and a plastic back. It has a dedicated camera button and Sony's signature power button. According to the leak, it has a 4.8-inch display (HD likely), LTE support,  8-megapixel rear camera with LED flash, 1 GB RAM, 8 GB internal storage and a micro SD card slot. This is likely to pack the same Snapdragon 400 processor present in the Xperia T2.
You can see the NFC logo on the back of the phone and it is not water resistant, as the Twitter user mentions that it doesn't have IP rating. If this is turns out to be real, Sony might unveil it at the Mobile World Congress (MWC) 2014 in Barcelona in a couple of weeks.