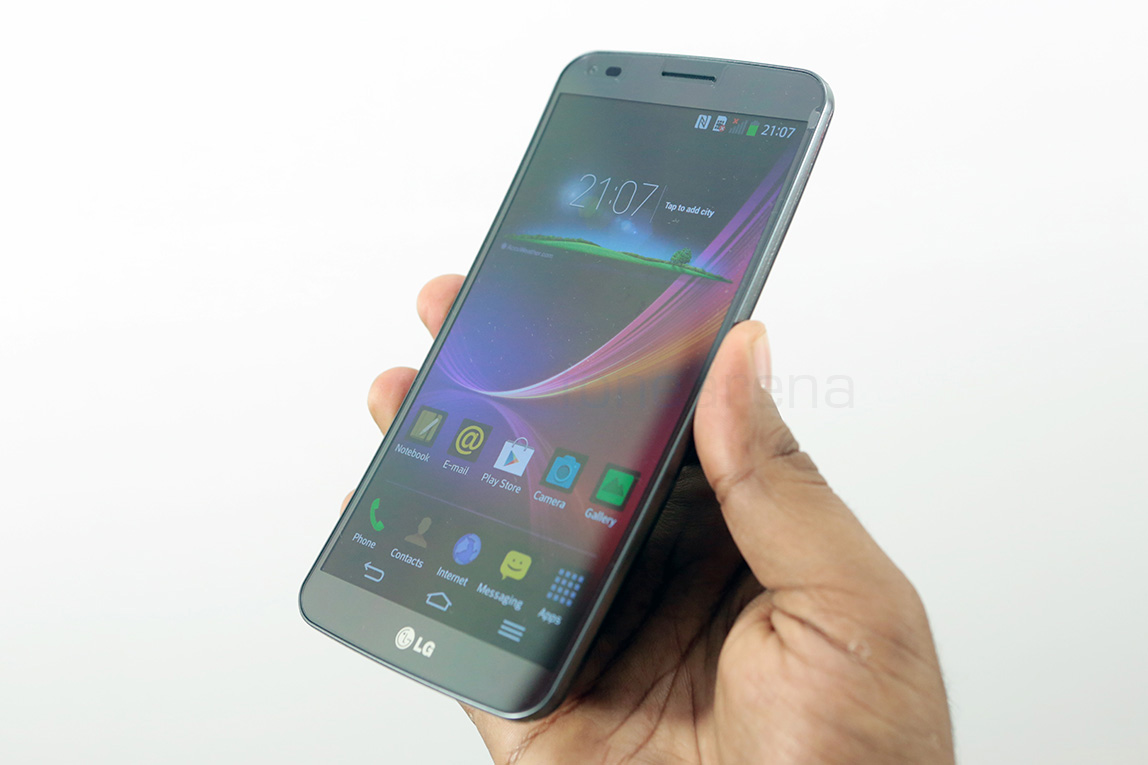 LG launched the G Flex, the company's first smartphone with a curved display in India earlier this week. We brought you the unboxing and the Benchmarks of the device earlier today. It has a unique back cover with self-healing technology since it is coated with a special material so that scratches can be removed within minutes. We made a video about the feature recently. Check out the video below.
Since the phone has a Curved Plastic OLED display from LG Display, the display is vertically concave from top to bottom with a radius of 700 mm. It also has a curved 3500 mAh battery, made by stacked process developed by LG Chem, which makes the device flexible. Even though device is curved, you can easily bend it, without any problem. We had also tested the flexibility of the device in the video.
We will bring you the complete review of the LG G Flex later this week, in the mean time check out more videos of the device on our YouTube channel.