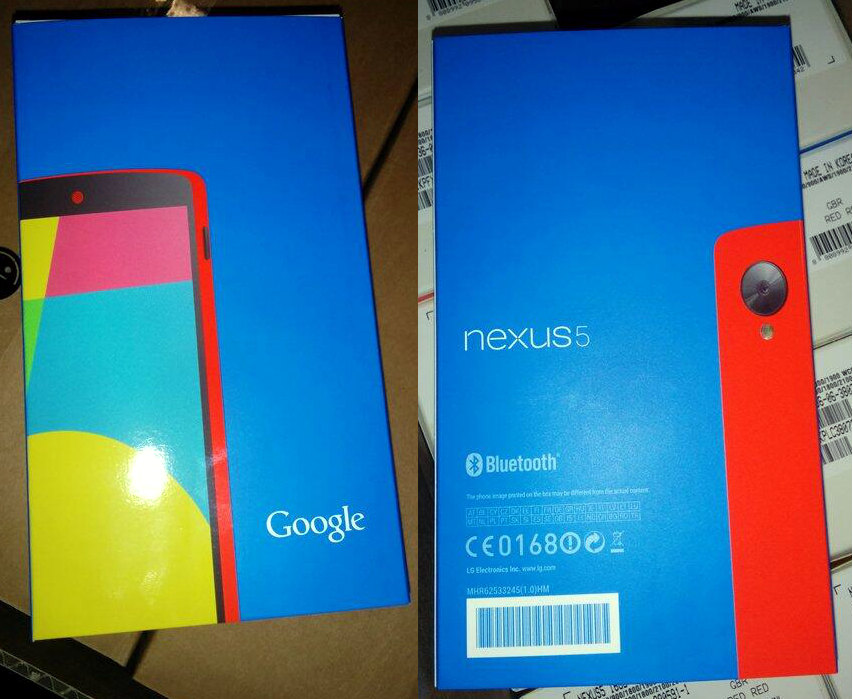 Google released the Nexus 5 in Black and White colors back in October last year, which was officially launchedin India in November. A Twitter user@ artyomstar has posted images of a huge pile of Nexus 5 in hot Red color. According to the user, the images are taken at a LG warehouse in UK.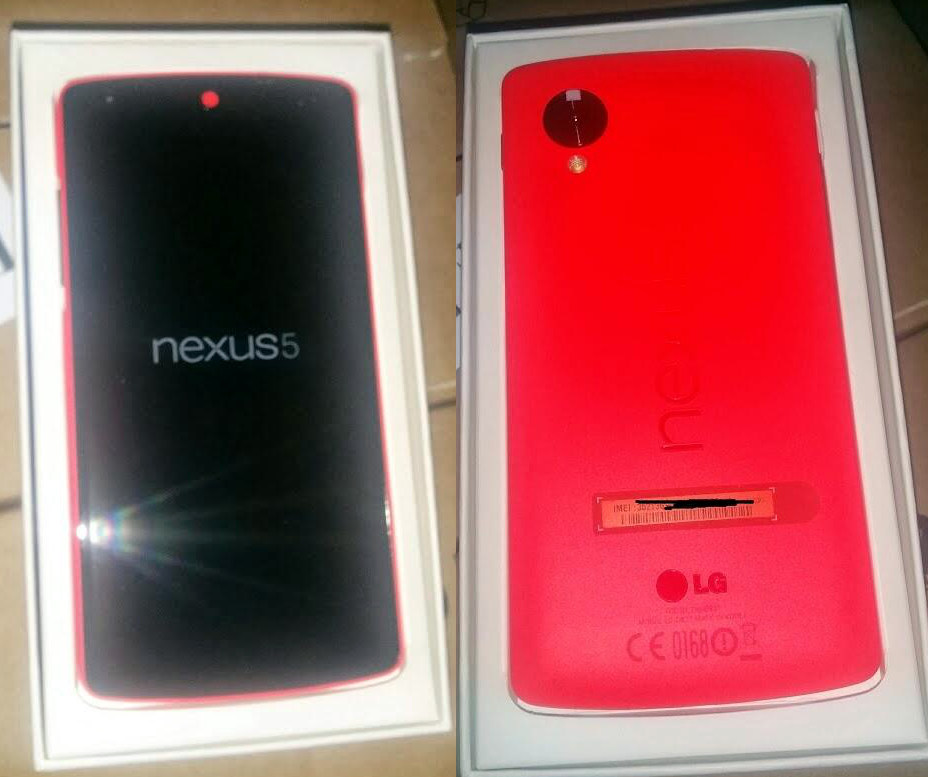 After several rumors Google and LG unveiledthe White Nexus 4 officially in May 2013, months after the launch of the Black version. But this time they have planned to add the Red version for the Nexus 5. According to these leaked images, the Red version of the Nexus 5 would have a Red finish on the sides and the back, including the ear piece, just like the Black and White variants.
The Nexus 5 packs a 5 inch full HD IPS screen with LG's own in-cell touch technology, powered by the blazing fast Snapdragon 800 processor and runs on the latest version of Android 4.4 KitKat. The Nexus 5 retail box surfaced in several countries on the same day of the official launch. Looks like LG is stocking these devices to ship them immediately. Hope we can expect the Red variant of the Nexus 5 soon.