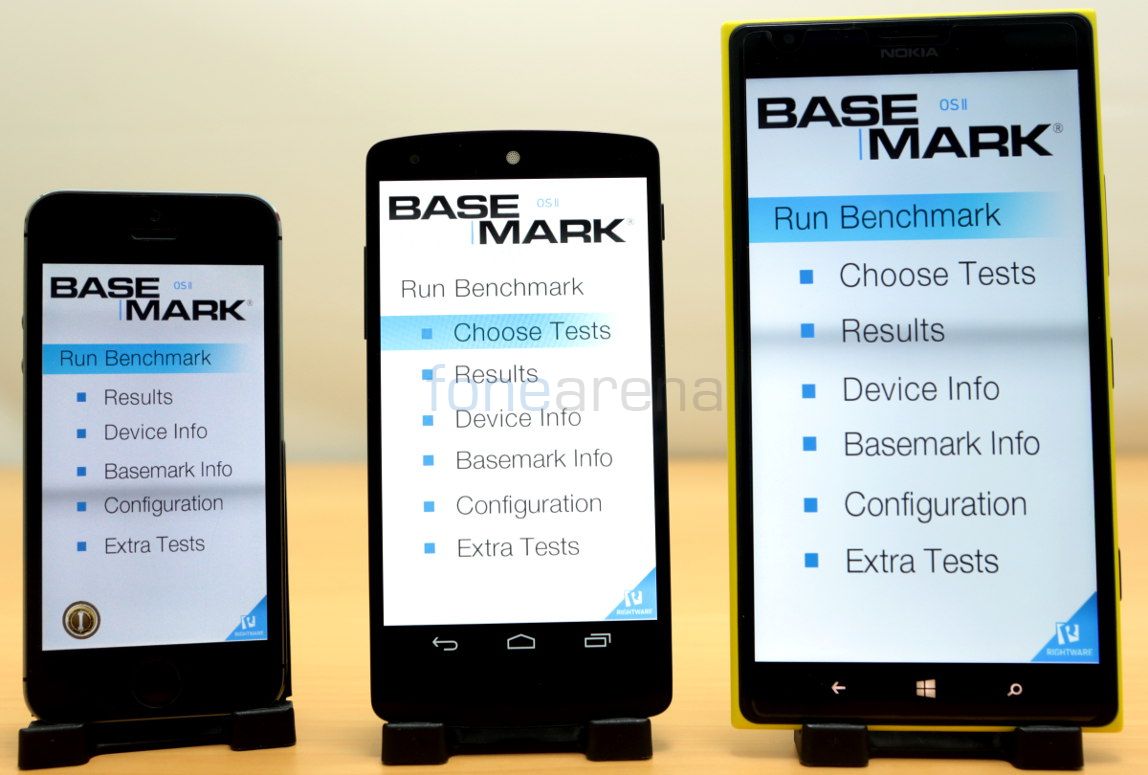 Rightware launchedthe Basemark OS II cross-platform benchmarking tool for Android, iPhone, iPad and Windows Phone 8 earlier this week, here we have the benchmark comparison . Even though it uses OpenGL ES2 for Android and iOS devices and DirectX 11 for Windows Phone 8, it runs all tests with the same code in the same language and engine centralizes all user-interface elements in its internal rendering module, to make the benchmark reliable among operating systems. Check out the Basemark OS II Performance Test results on Android, iPhone and Windows Phone 8 below.
We tested the Basemark OS II performance on some of the current high-end smartphones from all the three operating systems, the Apple iPhone 5s that uses custom 64bit A7 processor chip based on ARMv8 instruction set, the LG-made Google Nexus 5 with a Snapdragon 800 processor and the latest Nokia Lumia 1520 that also uses the same Snapdragon 800 processor from Qualcomm.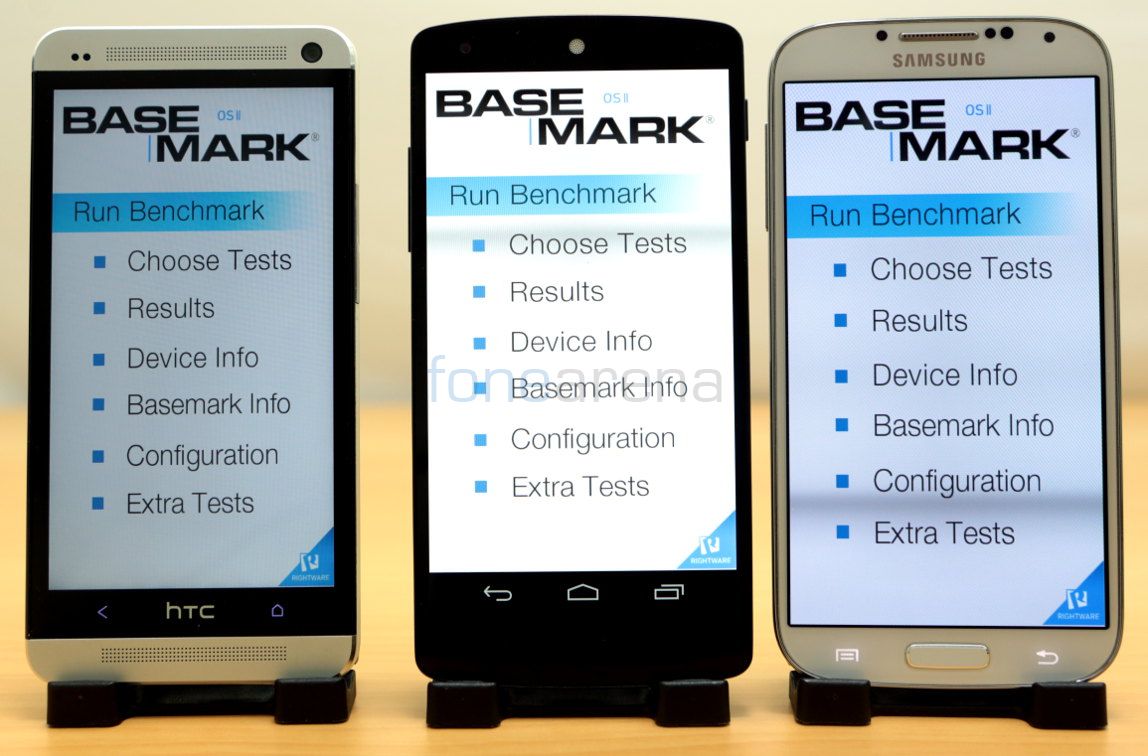 We also ran the Basemark OS II benchmark on the HTC One, the Samsung Galaxy S4, the LG G Flex and the Samsung Galaxy Note 3.
Basemark OS II Benchmarks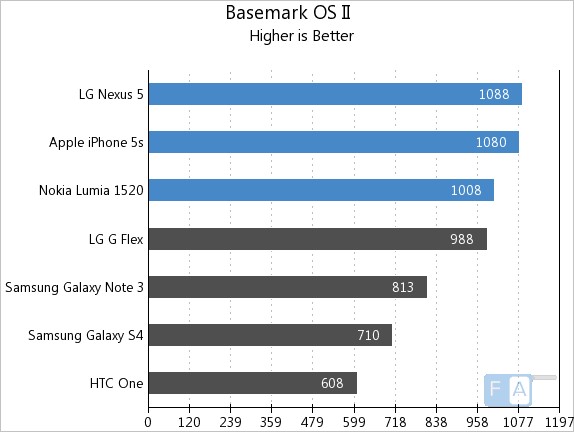 As you can from the benchmark charts, the Nexus 5 tops the chart by scoring 1088. In one of our tests it also scored 1130 points. The iPhone 5s scores 1080 points, close to the Nexus 5 and the Lumia 1520 grabs the third spot behind it. The Basemark OS II divides breaks the scores into System, Memory, Graphics and Web scores, which is finally gathered into an overall score.
The Battery Performance and External Storage tests are also available in paid full version. The new version is way better than the previous version, and is also way ahead than other benchmark tools. This not only tests the GPU that is already available in Basememark X, and also tests the complete performance of a devices. We would be using the Basemark OS II benchmark in our future Benchmark tests. We will also bring you performance comparison tests for tablets soon.