Samsung entered the mid-range phablet category with the Samsung Galaxy Grand at the end of 2012 and it has been a huge success for them. A year later, they announced the successor of Galaxy Grand with specifications matching(or slightly better) than their yesteryear flagship – Samsung Galaxy S3. The Samsung Galaxy Grand 2 has just been launched in India and we brought you the unboxing just a few hours back. Now we are bringing you the photo gallery of what may be yet another successful Galaxy device for Samsung.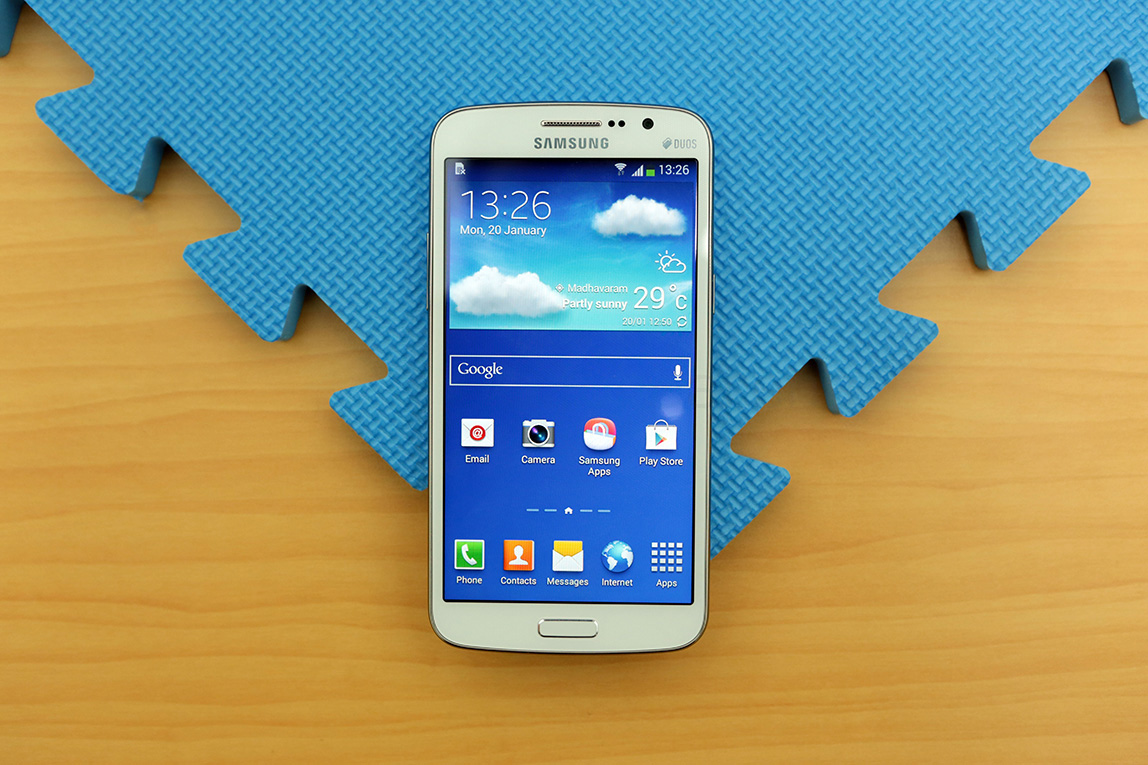 Samsung Galaxy Grand 2 is undoubtedly better than the original Galaxy Grand. It outdoes the predecessor both in terms of internals and externals. The design language has seen some noticeable changes and it will be the trend that Samsung is likely to follow through 2014. The form factor of the Galaxy Grand 2 now resembles the Galaxy devices in 2013 with a taller body and thinner bezels. The core design language of Samsung Galaxy devices continues to be same with an all plastic build and a false chrome metal rim around the device.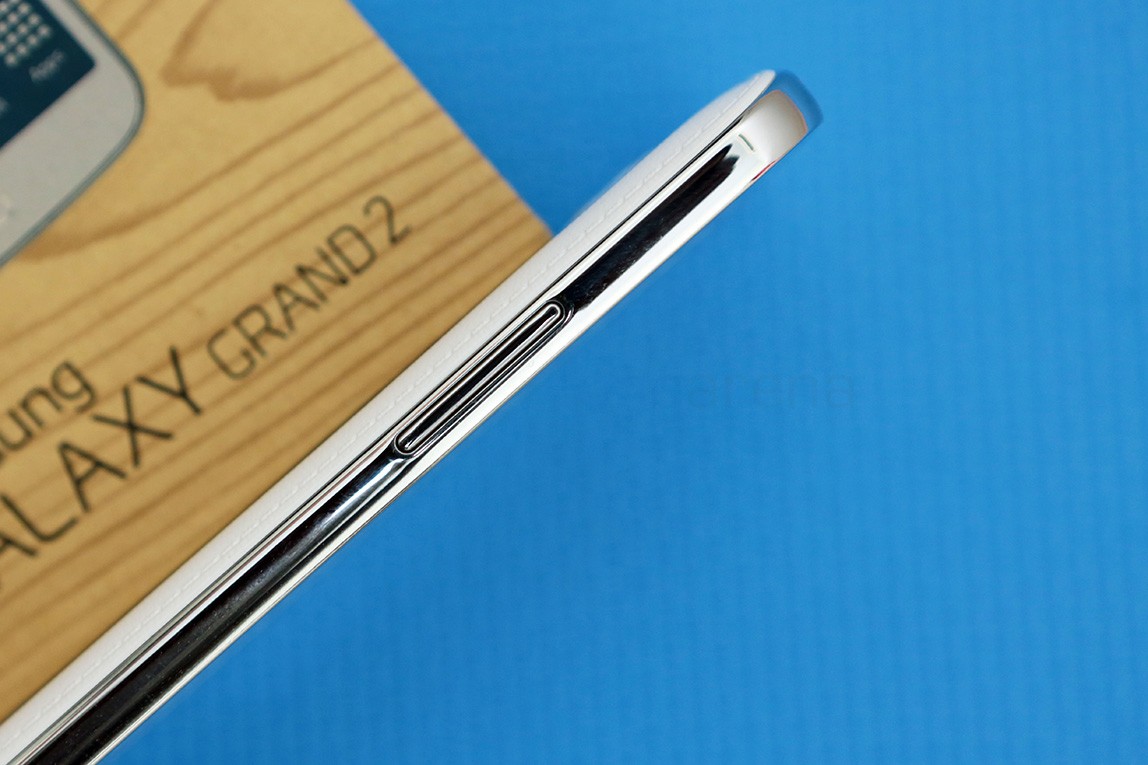 One of the most noticeable features of the Galaxy Grand 2 is the faux leather finish on the back which has been borrowed from the current flagship – Galaxy Note 3. Despite looking very similar to the faux leather back of Galaxy Note 3, it feels different. Unlike the textured leather feel of Galaxy Note 3, the Galaxy Grand 2 feels plasticky. The back is a huge upgrade over the original Grand and the new faux leather finish feels much better than glossy plastic.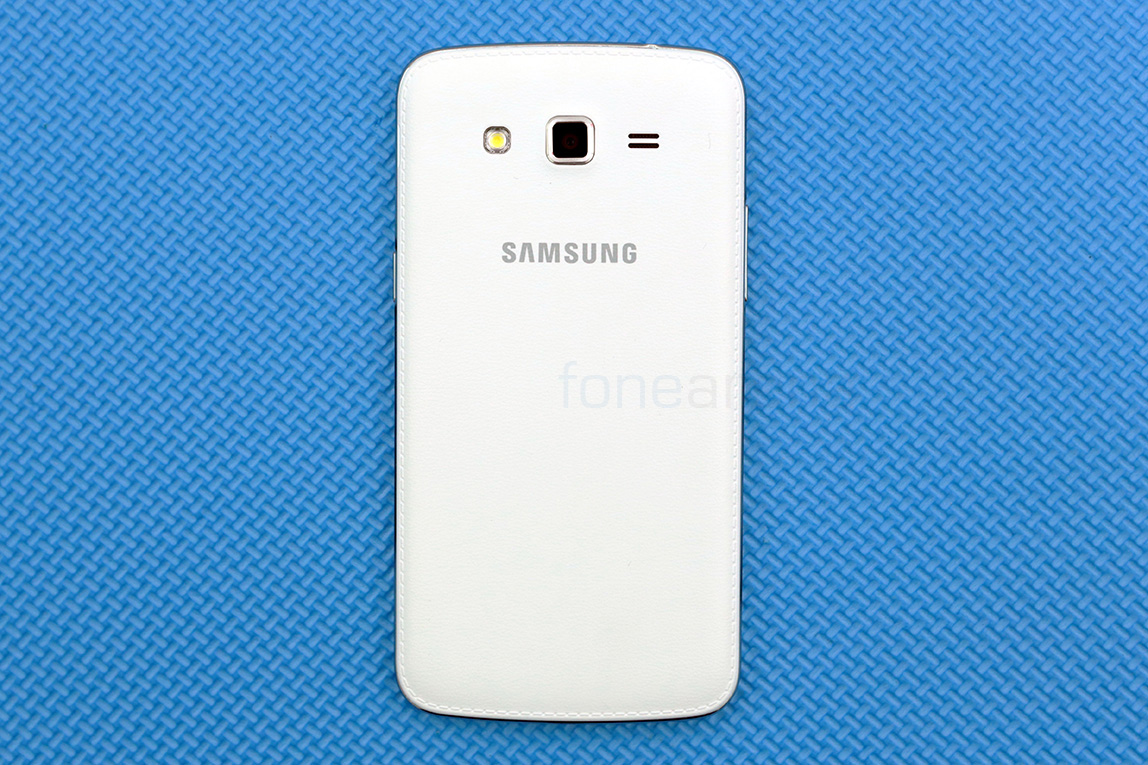 You can check out the photo gallery of the all new Samsung Galaxy Grand 2 right below.