CES 2014 was expected to be filled with wearable gadgets and we weren't disappointed or excited. Almost all the leading manufacturers now have their own version of wearable technology, most in the form of smartwatches. Pebble, one of the KickStarter successes is also a smartwatch company and it announced the second generation Pebble Steel at CES 2014. We went hands on with the new Pebble Steel and you can check out the video right below.
httpv://www.youtube.com/watch?v=pZlGaVPQMJo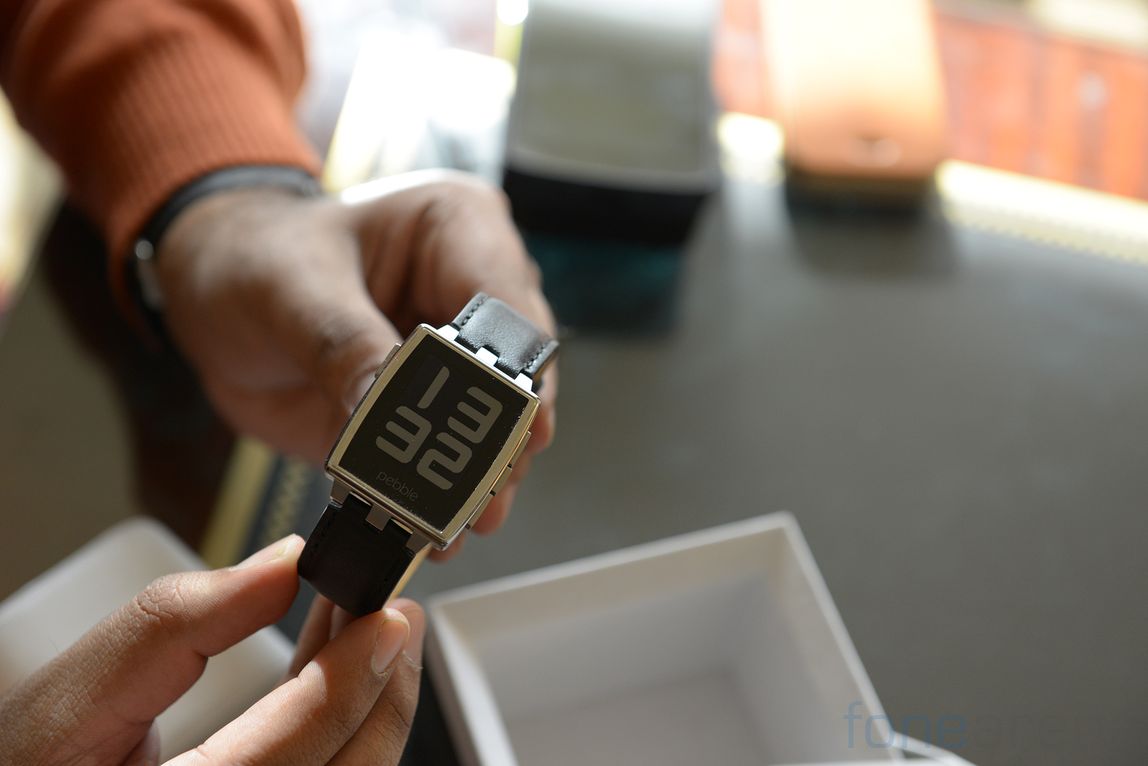 The Pebble Steel is an visually upgraded version of the original Pebble smartwatch with under the hood improvements. The original Pebble, when compared to the new Pebble Steel, feels like a toy watch. The second generation of Pebble – Pebble Steel comes with a solid metallic build and comes with metal strap or leather strap options. The metal strap option includes a couple of color choices – dark black and silver options. The keys on the sides of the Pebble watch are also made of metal unlike the one on the original Pebble smartwatch.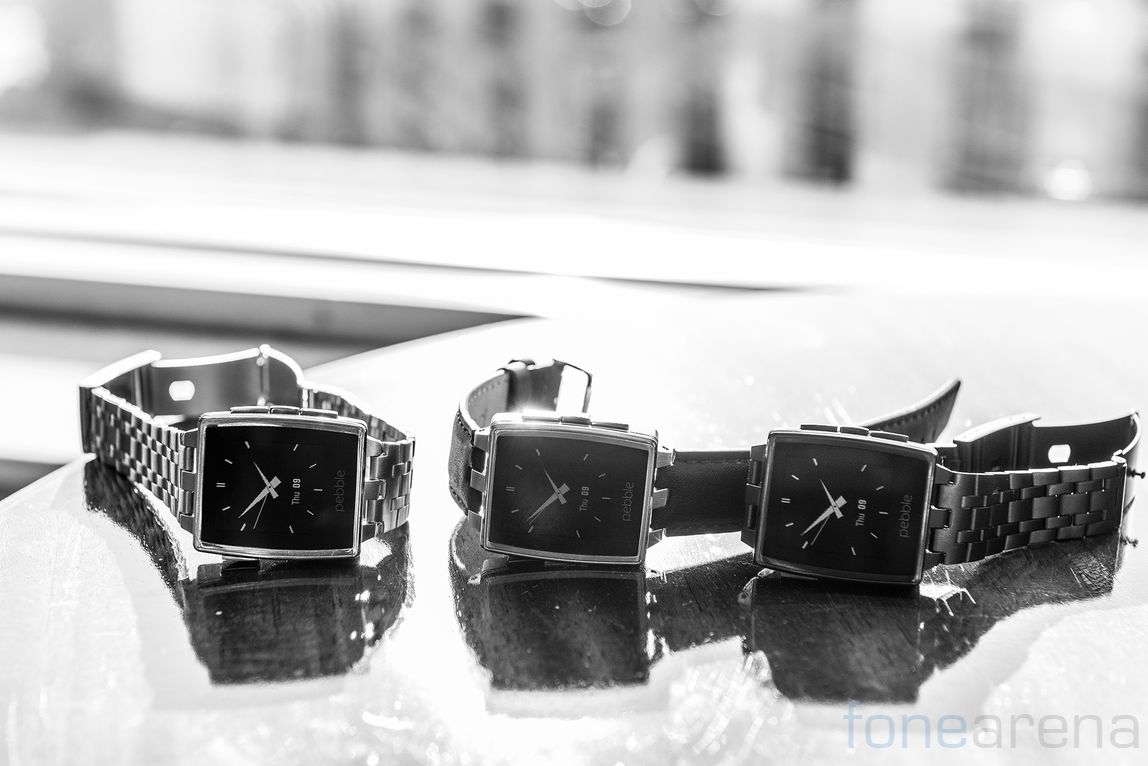 The new well built Pebble offers same features as the original Pebble and runs on the same Pebble OS. It also ensures the same 5-7 days of battery life. The second generation Pebble Steel is compatible with all the apps that are supported by the original Pebble smartwatch.
Here is a video demo that shows off the Pebble Steel apps
httpv://www.youtube.com/watch?v=vr9bp-M5xrA