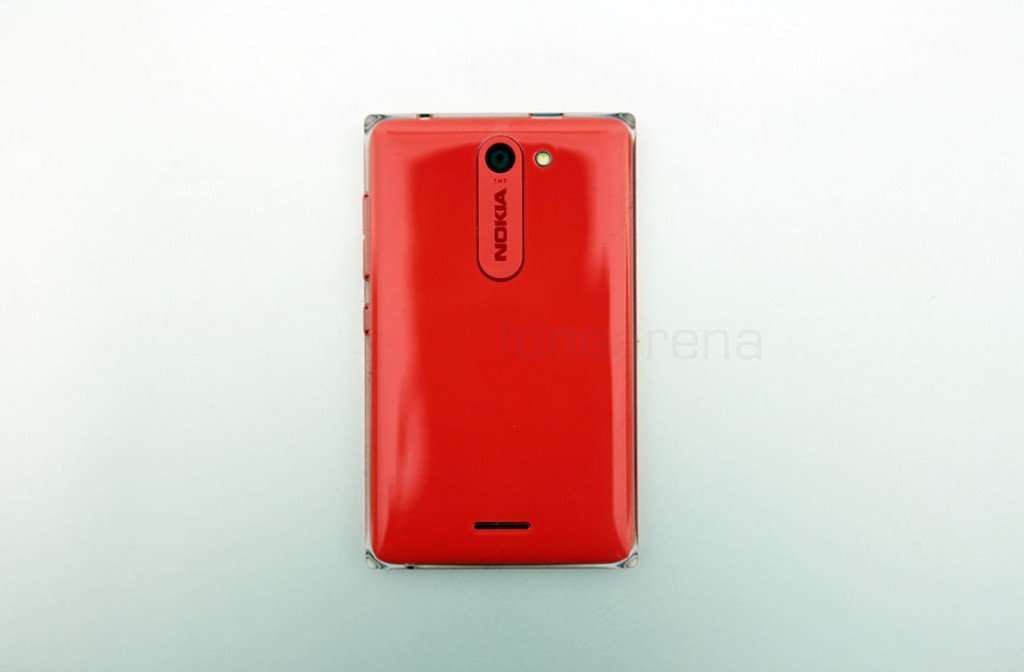 The Nokia Asha 502, announced as a part of the new range of Asha devices at Nokia World, was recently unboxed in our studio. Sporting the all new frost iced look for the outer shell, the bright red Asha 502 immediately caught our fancy. The petite device was very photogenic at first glance, so here we are with a full fledged photo gallery, showing off the brilliant looking case and all of the hardware of the Nokia Asha 502. Skip past the break to find the rest of the pictures.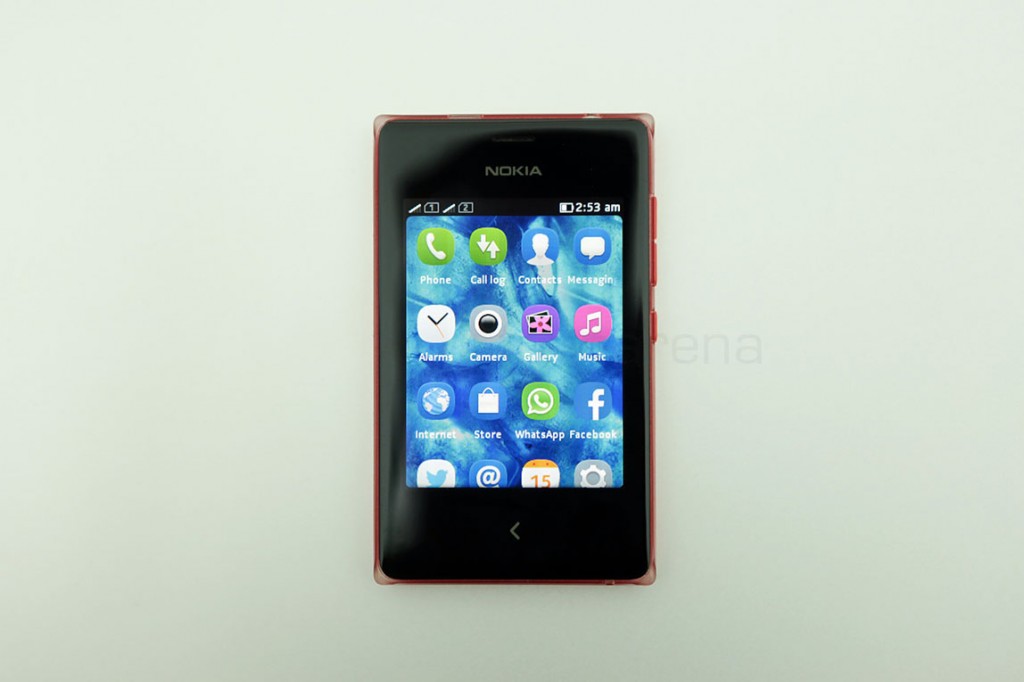 This is the Nokia Asha 502. It looks like a Asha 501 no doubt, but the bright red colour still shows through to the front, thanks to the translucent frost casing on the outside. You have the 3″ QVGA display, above which sits the ear piece and the Nokia logo.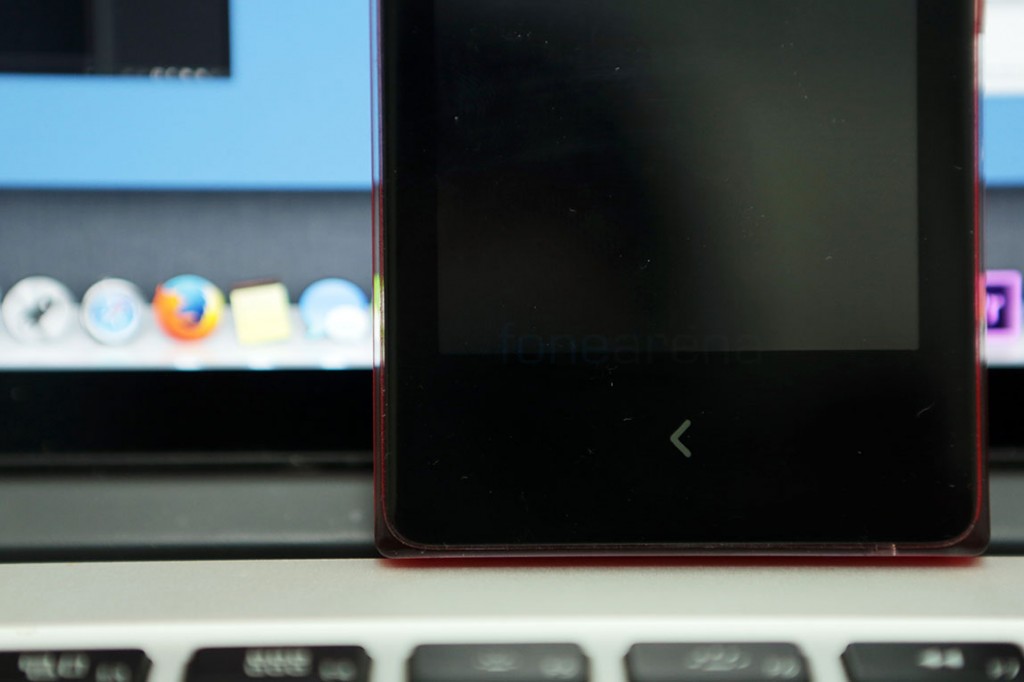 Below the display we have the lone "back" capacitive touch button.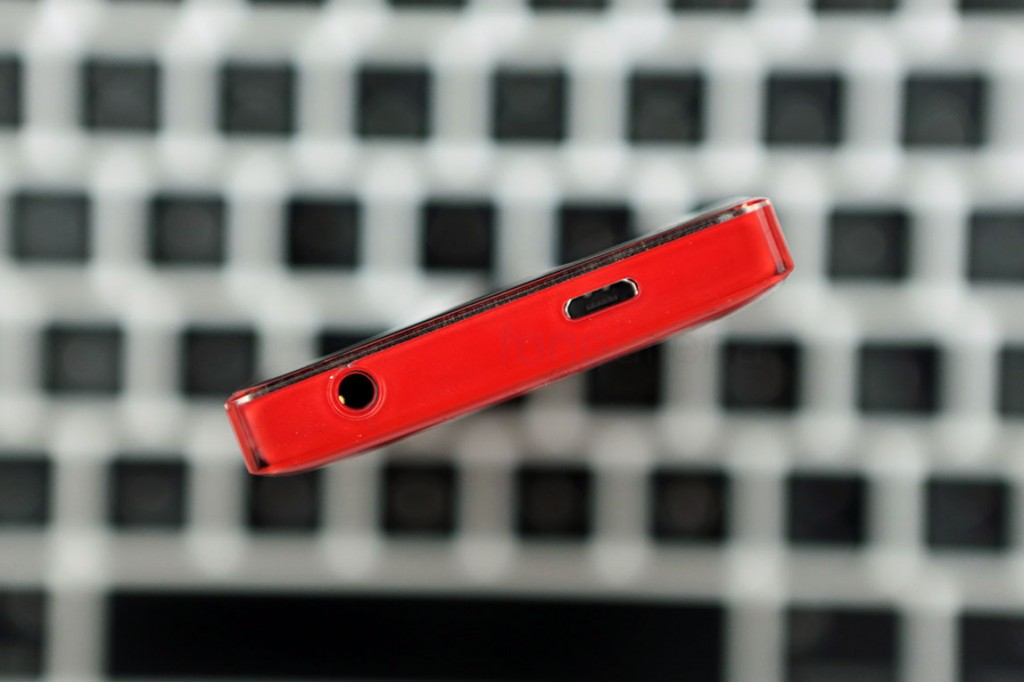 Over at the top we have the 3.5mm audio jack and the micro USB port for charging and data transfers.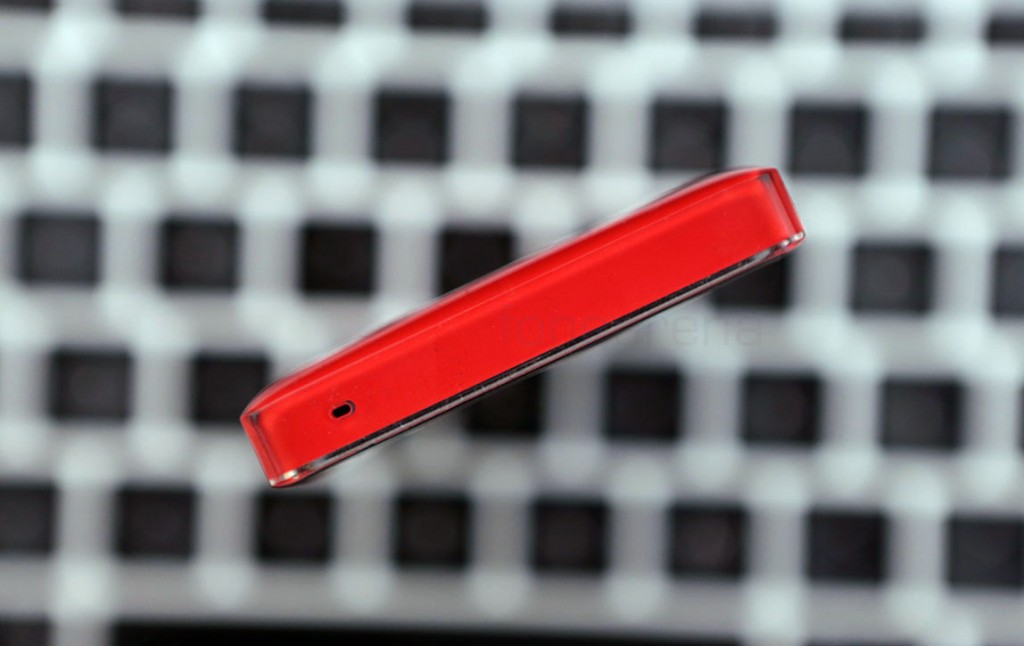 And over at the bottom we have the microphone for voice calls.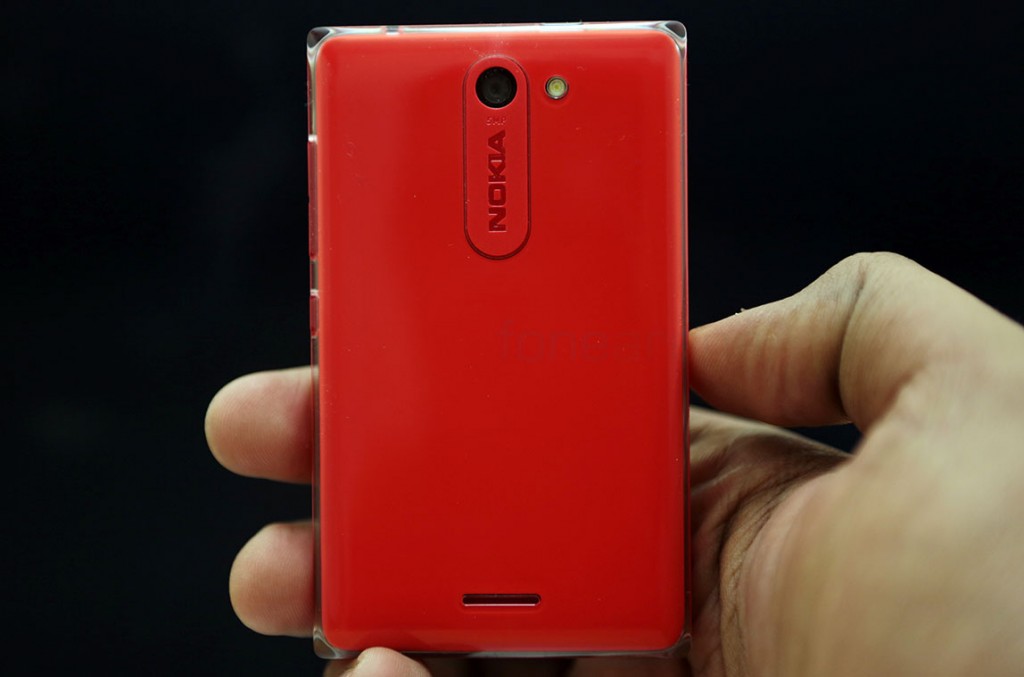 The bright red back nicely shows off the frost casing in a dark background. You can see the 5 MP camera with a single LED flash and the loud speaker on the back of this phone.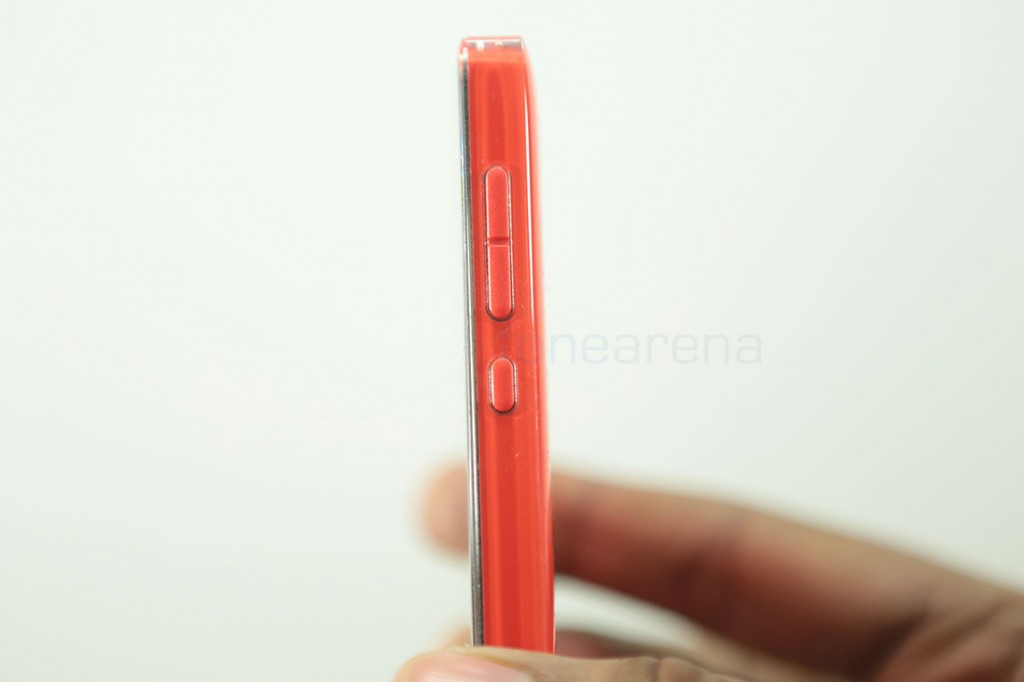 The left side is flush and doesn't have any buttons while the right side has the buttons for the lock/power switch and the volume rocker.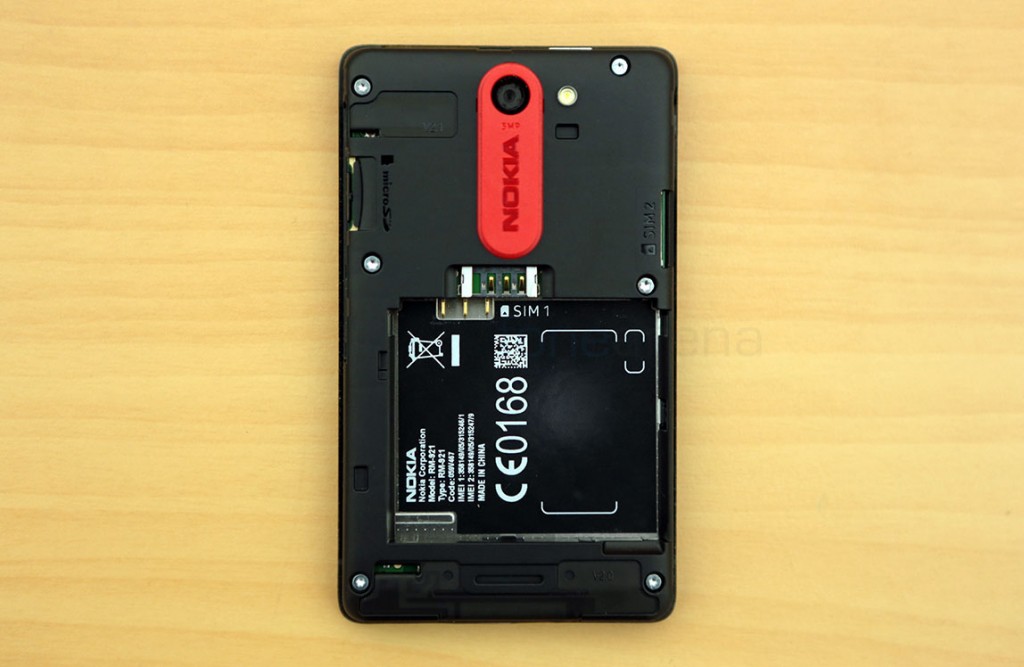 Underneath the removable back cover we have the two SIM card slots and the micro SD card slot.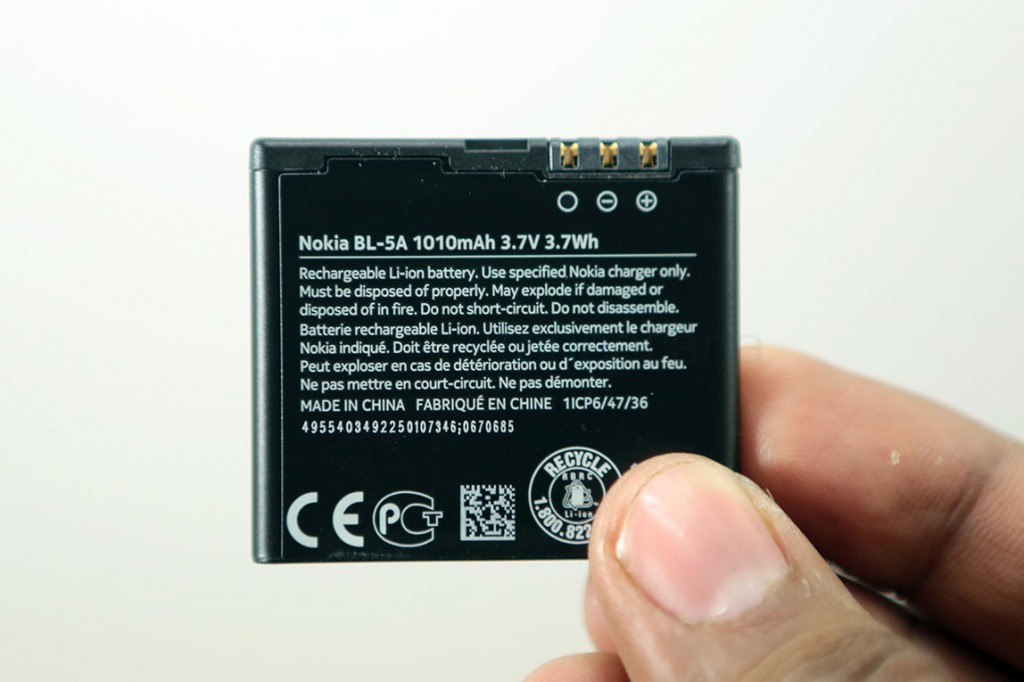 The battery inside is a BL-5A 1010 mAH unit powering the 2G modem unlike that of the Nokia Asha 503's 1200 mAH unit.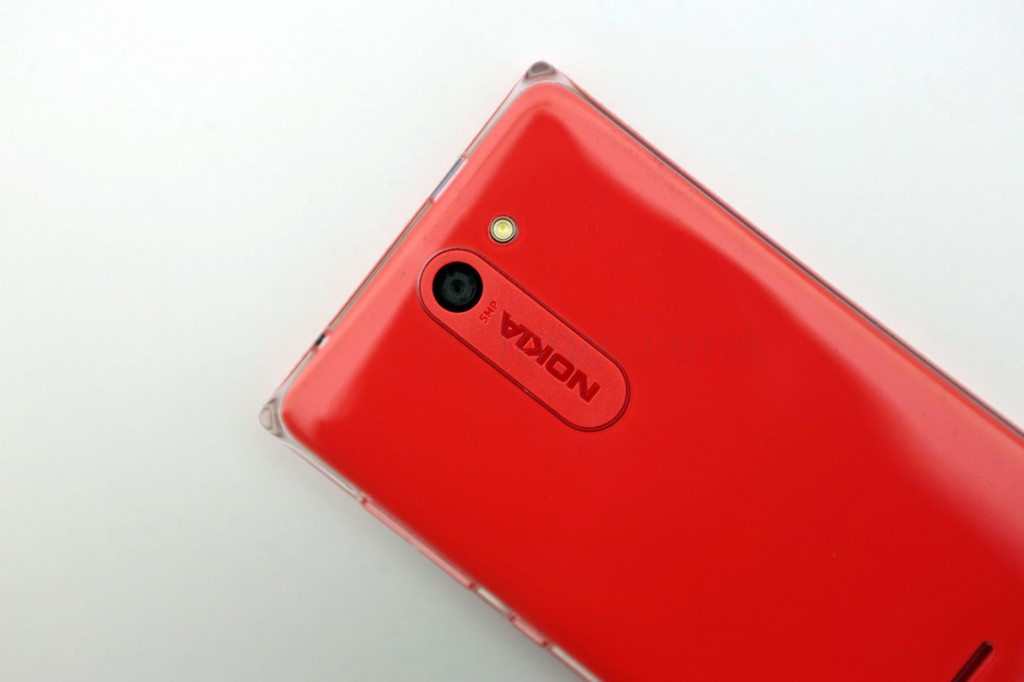 In the end, we really like the design, the colour and the build quality of the Nokia Asha 502 and we hope this photo gallery paints a decent picture of what to expect from this device. Here are some more pictures for you to gaze upon until we bring out the full review soon –