Every year at CES, we are used to seeing a new version of the Corning Gorilla Glass for protecting our smartphone displays, but this year Corning are introducing new. Corning has announced that the new generation of 3D Shaped Gorilla glass is ready for mass production in 2014.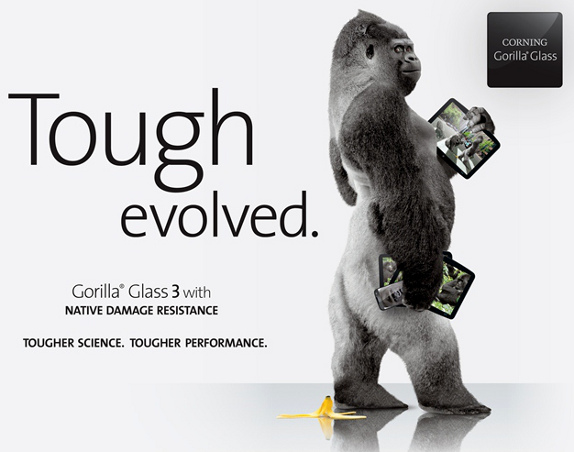 Among the current smartphones, most smartphones use a layer of curved glass for protection and Corning aims to target this market with thier 3D Shaped glass. They are working with GTOC(G-Tech Optoelectronics Corp) to set up a integration operating in Taiwan and they hope to take the Corning gorilla glass from a flat sheet of glass to 3D shaped glass in Asia.
Corning claims that the new method will be considerably economical than the already present two-fold molding process and they hope to achieve precise tolerance and high thoroughput. The newest generation of Corning Gorilla Glass will be of uniform thickness and hence it will help the products be lightweight and thinner. Corning are hoping to mark their authority over the emergence of conformable displays for mobile and wearable applications with their 3D shaped Gorilla glasses.