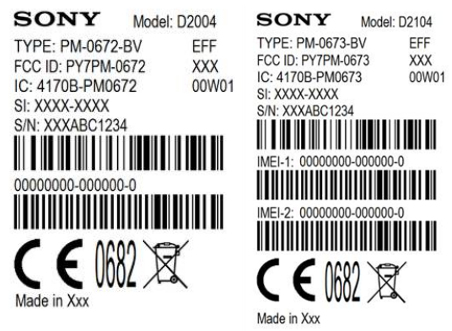 Sony is preparing successors for last year's Xperia E and E dual. The Xperia E1 and Xperia E1 dual has cleared FCC, as spotted by Xperia Blog. Codenames of upcoming Sony smartphones – D200X (D2004, D2005) and D210X (D2104, D2105) appeared online recently, and these upcoming Xperia smartphones have codes names Falcon SS (D200X) and Falcon DS (D210X), respectively, as mentioned on the FCC.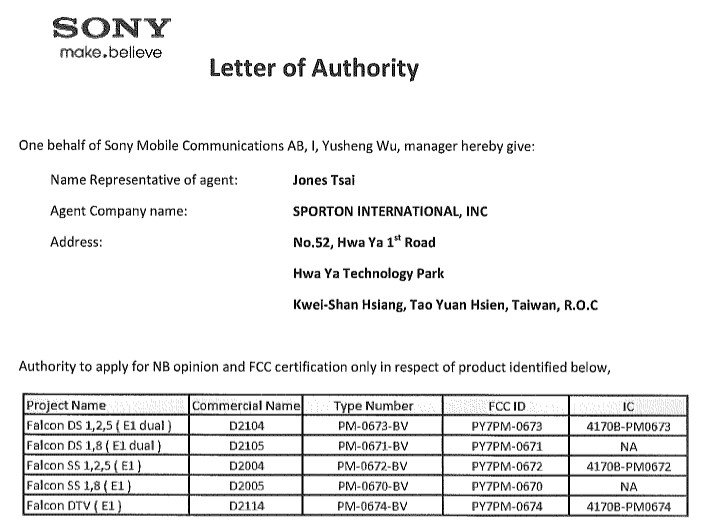 We don't have specifications or image of these devices yet since Sony has tightened their security since the last Xperia Z1 leak. Hope these smartphones would have a larger high-res display, a faster processor and run on Android 4.3 (Jelly Bean) out of the box compared to Xperia E and E dual. Sony confirmed in their recent blog post that the Xperia Z1 would be their flagship smartphone even this year, so we can't expect any high-end smartphones this year on-par with the Z1.
Sony will continue to use OmniBalance design in their devices even in 2014 and would also try new form factors including some wearables. Hope Sony would unveil new Xperia smartphones  at the CES 2014 next week.