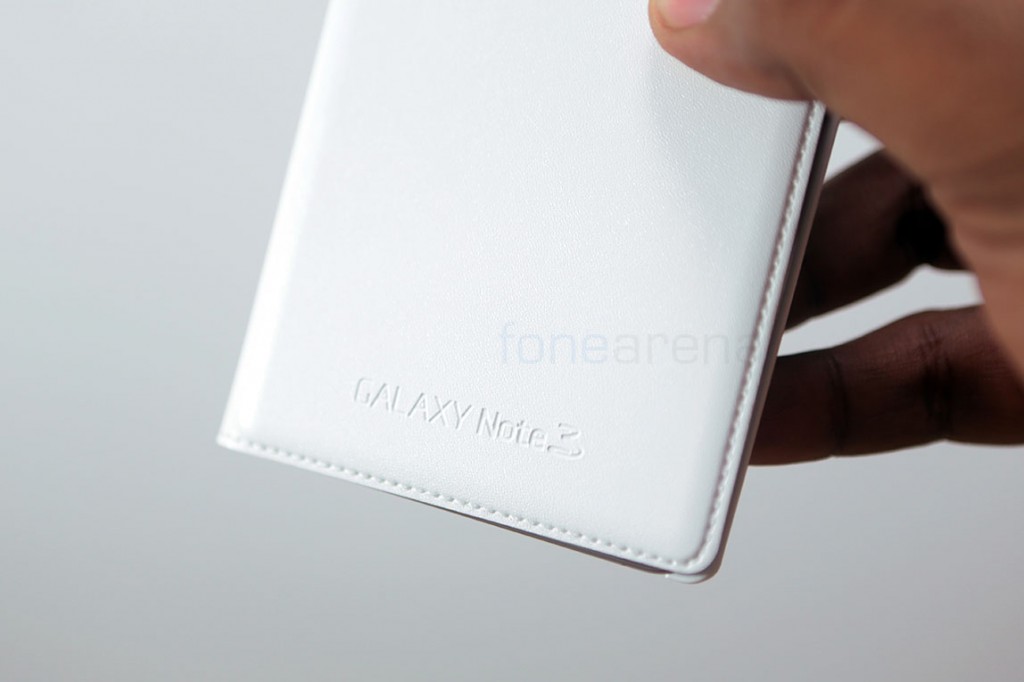 The Samsung Galaxy Note 3 was announced at IFA, and with any Samsung Flagship, comes a lot of accessories too. We already saw one, the extra battery kit and today we have another, and that is the Flip Wallet cover for the Galaxy Note 3. The Flip Wallet cover is like any flip cover, it replaces the phone's back, but also has a slide-in slit opening for storing your cards. Yep, this is for people who don't carry their wallet everywhere and also easy access with your card being inside of your phone's cover. Anyway, we have unboxed the retail package and fitted it on our Note 3 in front of a camera, so go ahead and watch the unboxing and hands on of the Galaxy Note 3 Flip Wallet Cover –
httpv://www.youtube.com/watch?v=5mnkuUfgeqM
As you can see from the video above, the flip wallet is a simple replacement for the back cover. it does add protection on all sides of the phone and being made of real leather, it makes the feel different and even more premium. Samsung is going for a moleskin notebook look and with this flip cover, it actually achieves it, save for the glossy sides.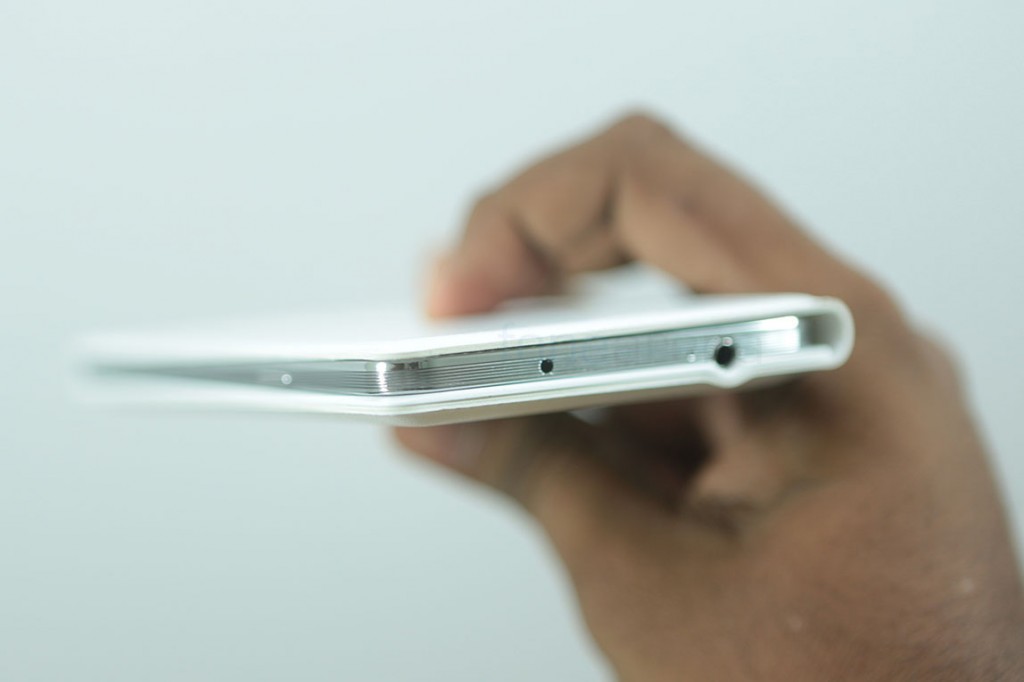 Here's the flip wallet cover and its slit opening for storing cards –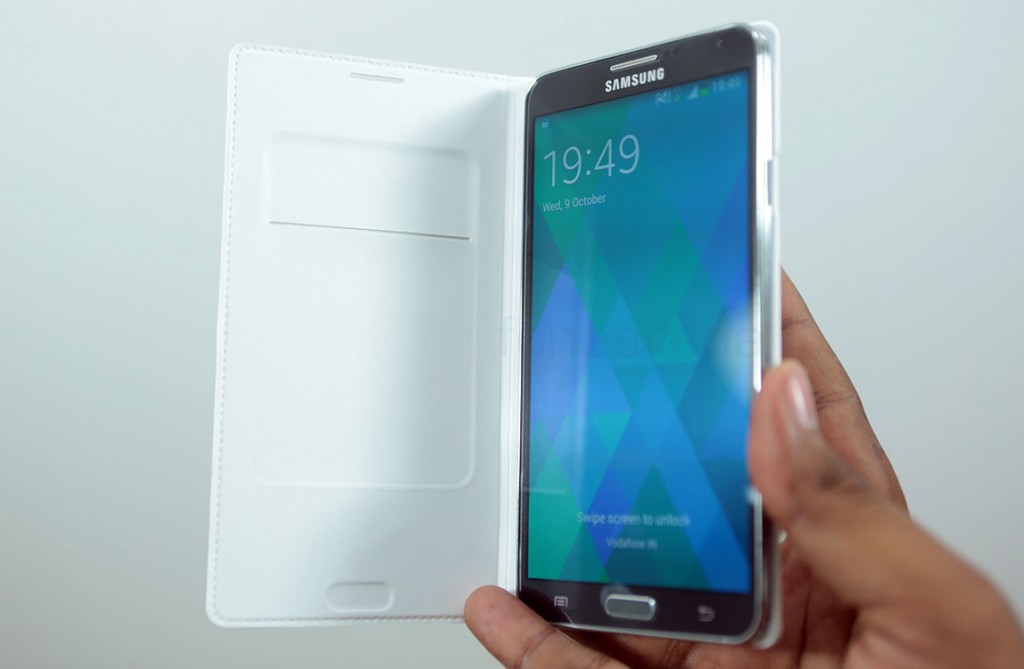 The cover's open close action is detected by the phone and it acts appropriately. But there are also these two contacts that supposedly help in increasing the antenna performance. You can see them clearly in this photo. We think it might aid in the open/close action too.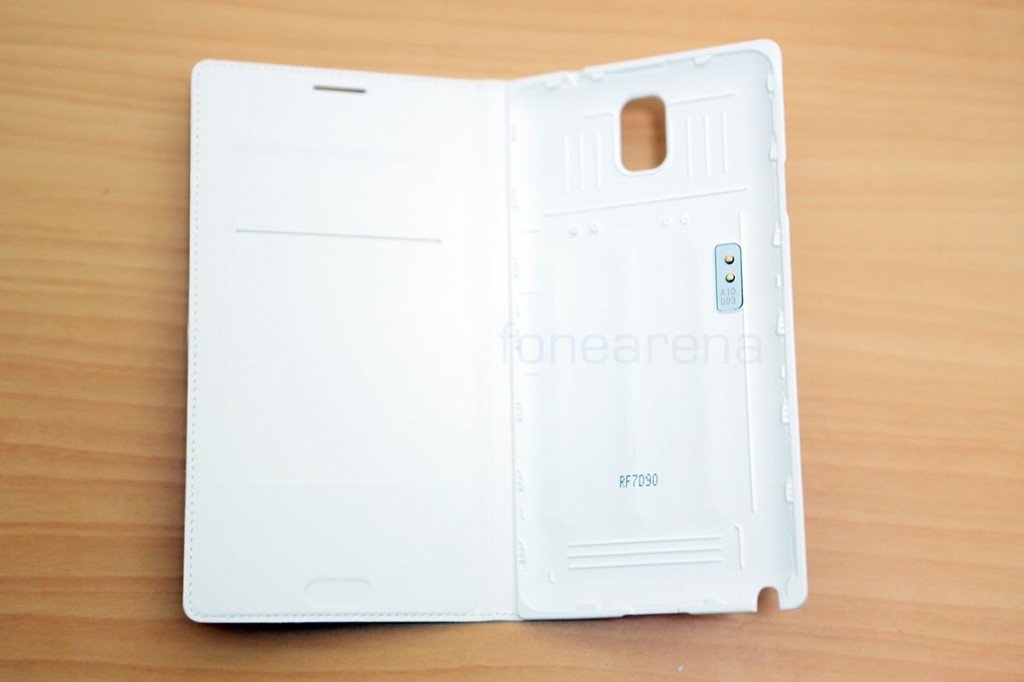 As we mentioned earlier, the flip wallet cover is made of leather and has real stitching on the sides unlike the fake ones on the Note 3's original back. It feels great in the hands and it actually makes your wrap your hand around and carry it like a book.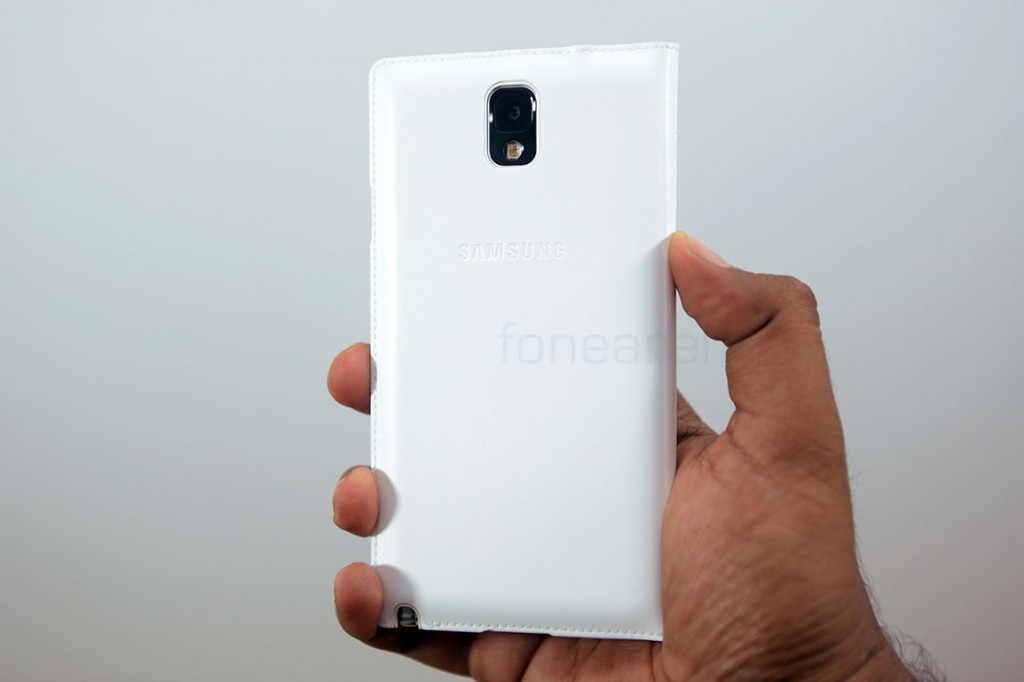 So that's the Galaxy Note 3 Flip Wallet Cover for you. If you are one of those who doesn't carry a wallet and use only plastic money, the Note 3 Flip wallet cover seems like a good companion for a large phone like this, and it's great that it will also completely protect your phone from any kind of fall. It retails for around Rs. 2,000 and is available in the retail stores right now. Let us know if you have any questions, in the comments section below.