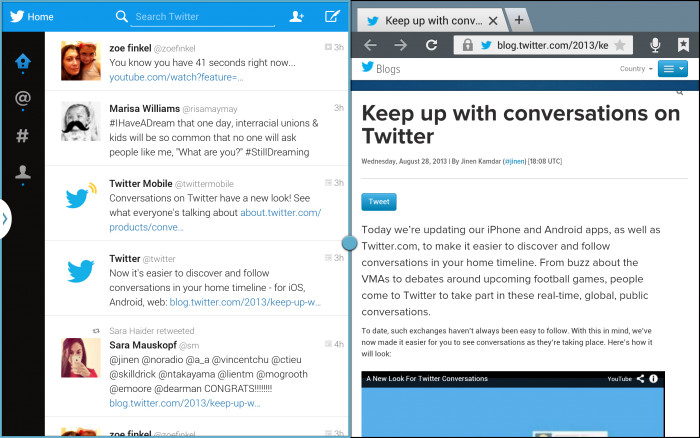 Twitter has finally released the official Android app for tablets. It is not available for all the tablets yet, but Twitter has announced that the app would first be available for Samsung Galaxy Note 10.1 2014 Edition. The Landscape view shows Tweets, conversations, Trends, accounts to follow and more. You can just tap a tweet that expand on the right side to show photos, videos and previews.
It has fullscreen mode to view photos, videos and read articles in the full screen mode. It also has Multi-screen view for Samsung tablet that lets you run another supported app at the same time  along with twitter.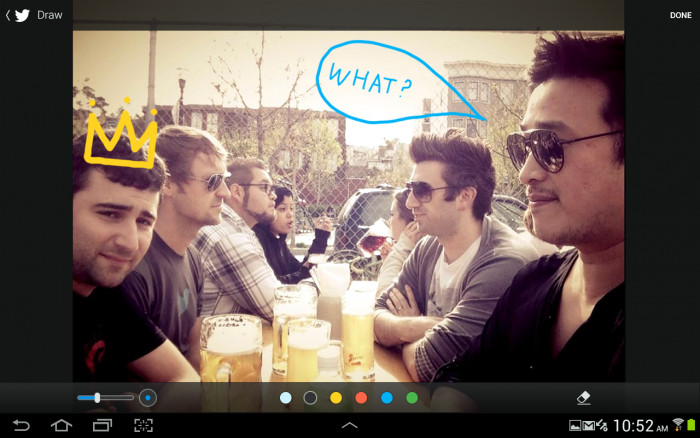 Twitter widget for tablets lets you engage with Tweets, photos, and videos. You can also interact by favoriting or retweeting right from the widget. Twitter for the new Galaxy Note 10.1 also lets you illustrate by using Twitter as your canvas. This lets you draw directly on photos from photo gallery and share them. This lets you make use of the S Pen on the Note 10.1.
Twitter promises that it would soon be available other Samsung tablets as well, and other Android tablet users might have to wait a little longer because it will come to other Android tablets only by the end of the year.