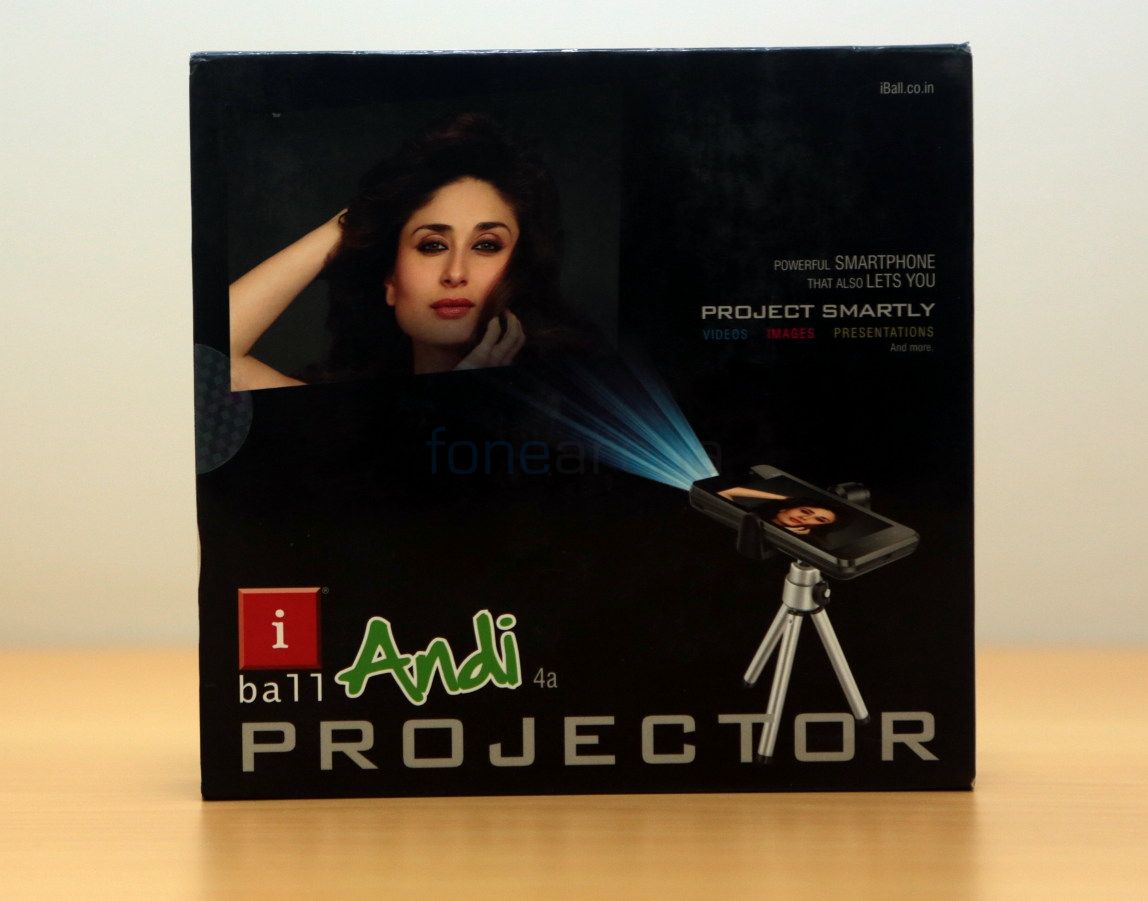 Remember Samsung Galaxy Beam Projector Smartphone? If you don't, no problem. Today we have iBall Andi 4a Projector smartphone that comes with a very unique feature of having a projector on it. Just like the other phones in the Andi series, the Andi 4a runs on Android and it features mid-range specifications. It has a 4.0-inch (480×800 pixels) display, powered by 1 GHz Dual-Core Cortex A9 Processor, runs on Android 4.1 (Jelly Bean) and a 8MP rear camera. It has 35 lumens projector that allows users to project instantly up to 10 feet by 8 feet  in VGA (480 x 640 pixels) resolution. The projector has a contrast ratio of 1200:1. You can check out the unboxing video of the projector phone right below.
Box Contents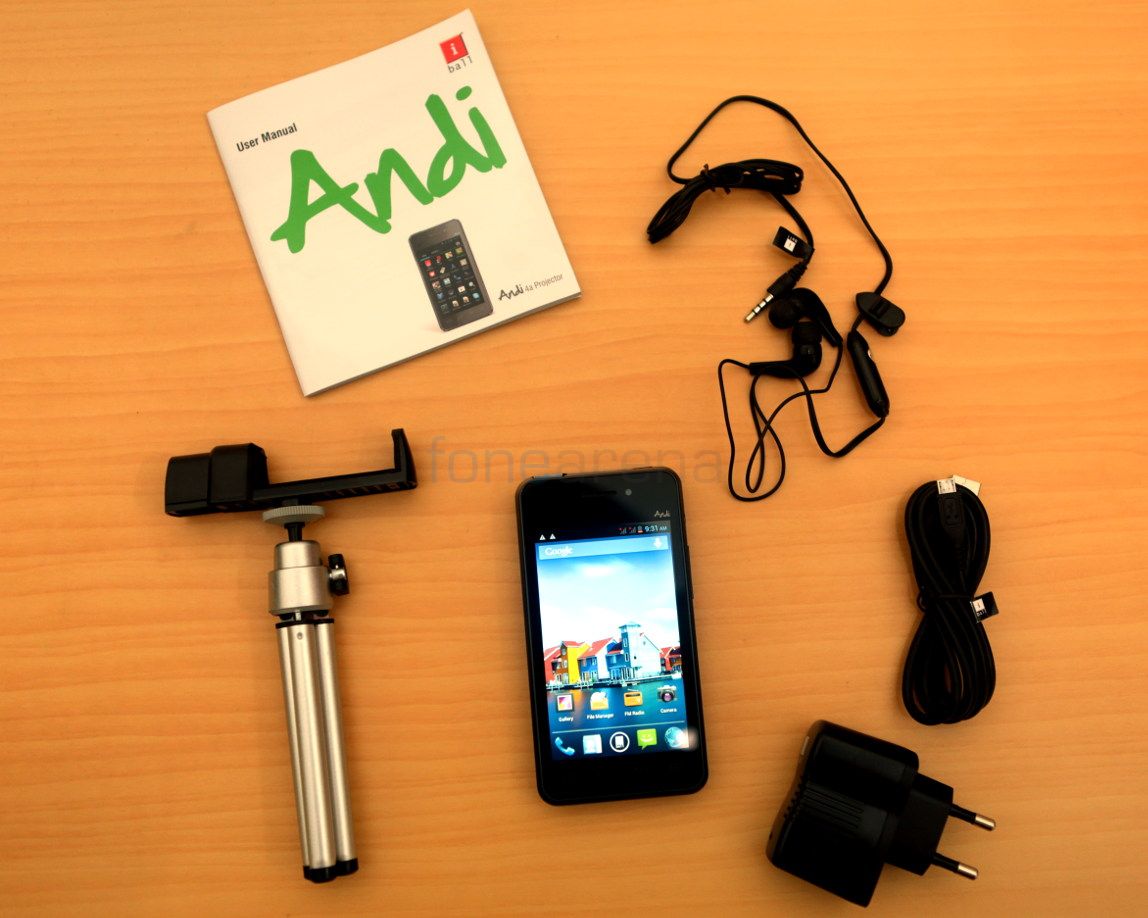 iBall Andi 4a Smartphone

In-Ear type headphones
USB Charger
Battery – 1500mAh
microUSB to USB cable
Tripod
Phone stand for tripod
User manual
In terms of looks, the device looks slightly out-dated. The phone is understandably bulky because of the in-built projector. Other than the bulkiness, it is a pretty much a standard Android device. The build quality is average as plastic dominates most of the phone. We will bring you more about the phone as we review it.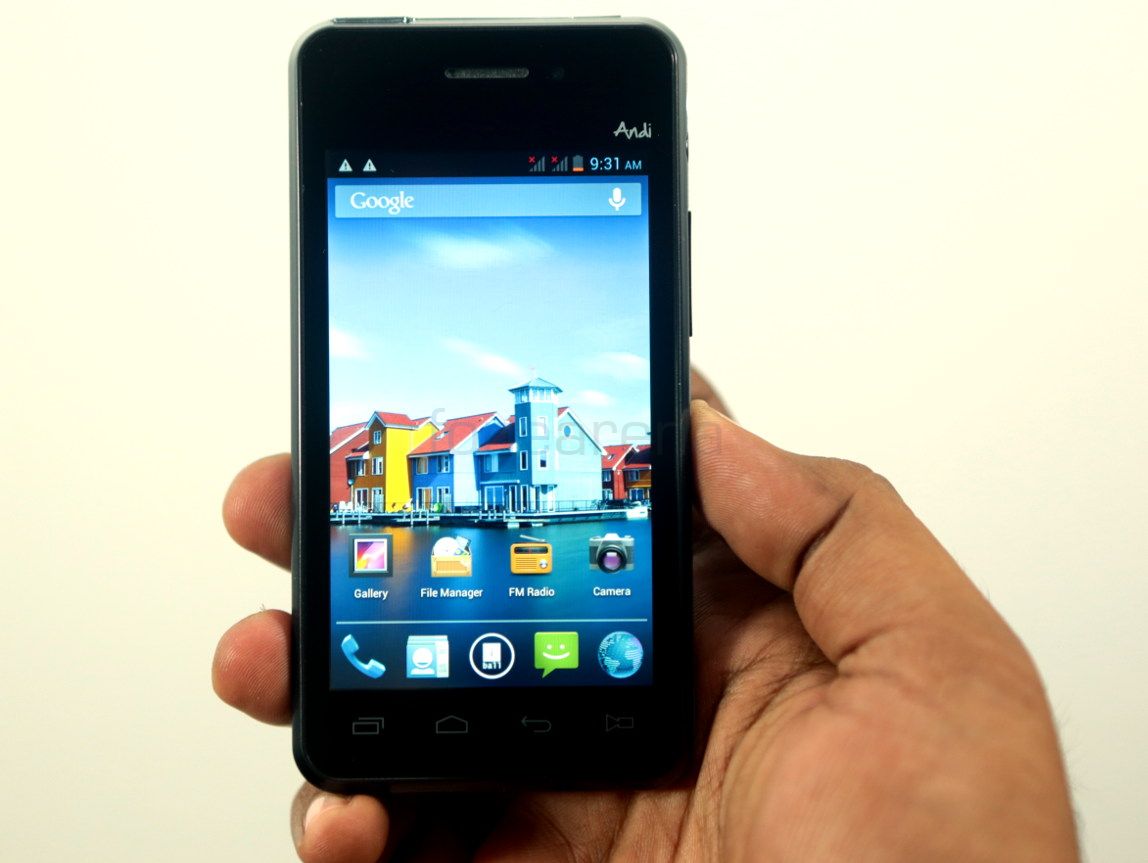 The best thing about this phone is its projector abilities. The projector works pretty well and the quality is good too. On the front, below the display, we have four navigation keys instead of the usual three. The rightmost navigation key is the projector key that can be long pressed to access the projector. There is also an app called iBall Projector that lets you enable the projector. You can basically project anything that you see on the phone's display.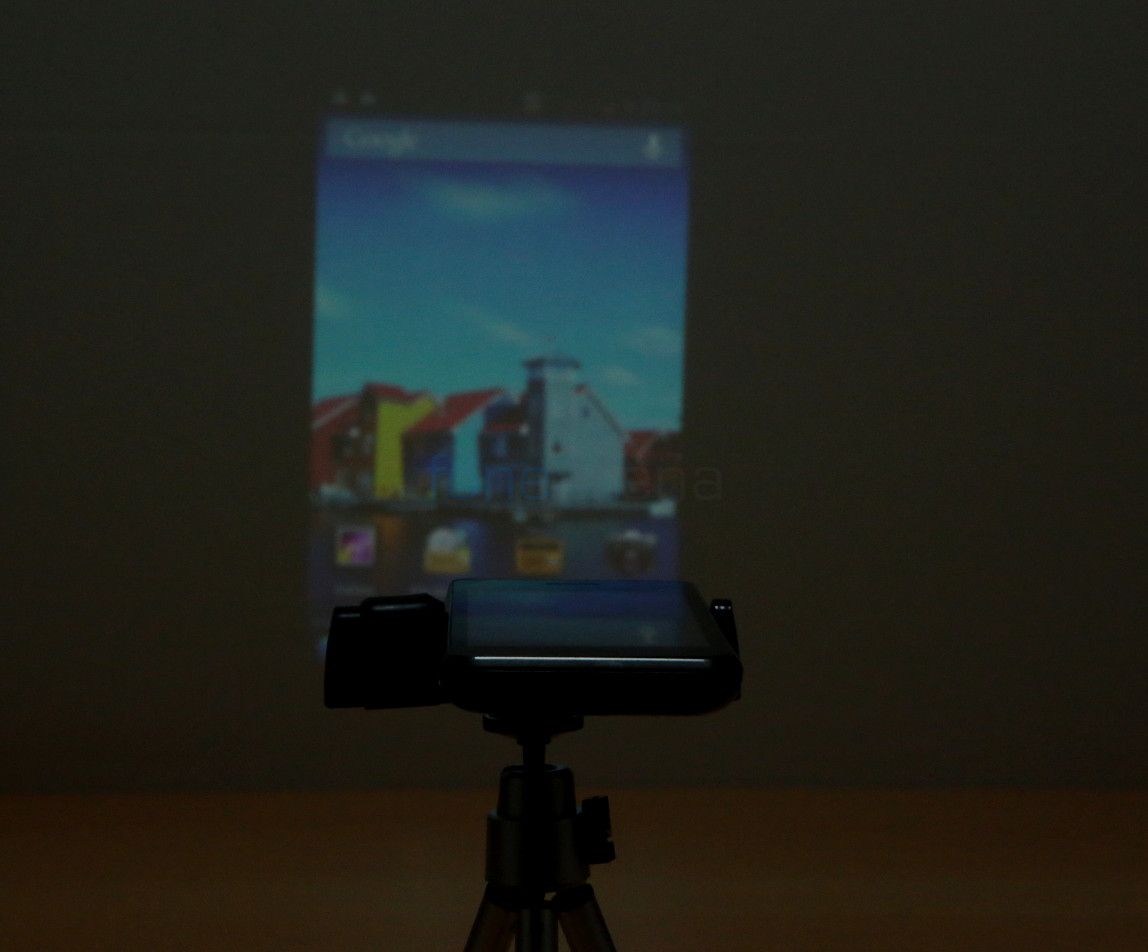 Subscribe to our YouTube channel for more videos about the iBall Andi 4a.