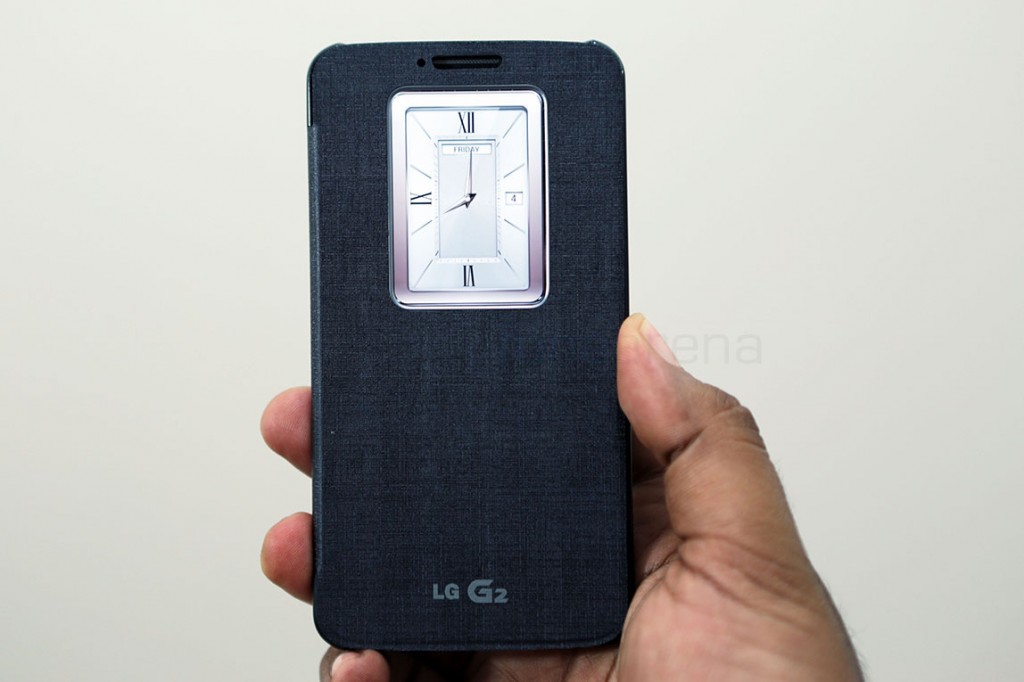 LG G2, the company's flagship phone that we recently reviewed, is very much a direct competitor to the Samsung Galaxy S4. In that sense, LG have followed the tradition of releasing competing features and accessories similar to the S4, and that includes the Quick Window case for the G2. You might have seen us going hands on with this accessory at IFA and even comparing it with the Samsung S View Cover, but we have finally got it in our hands, the retail package, so here is a quick demo of the case on our G2 –
httpv://www.youtube.com/watch?v=Yd8z4l977og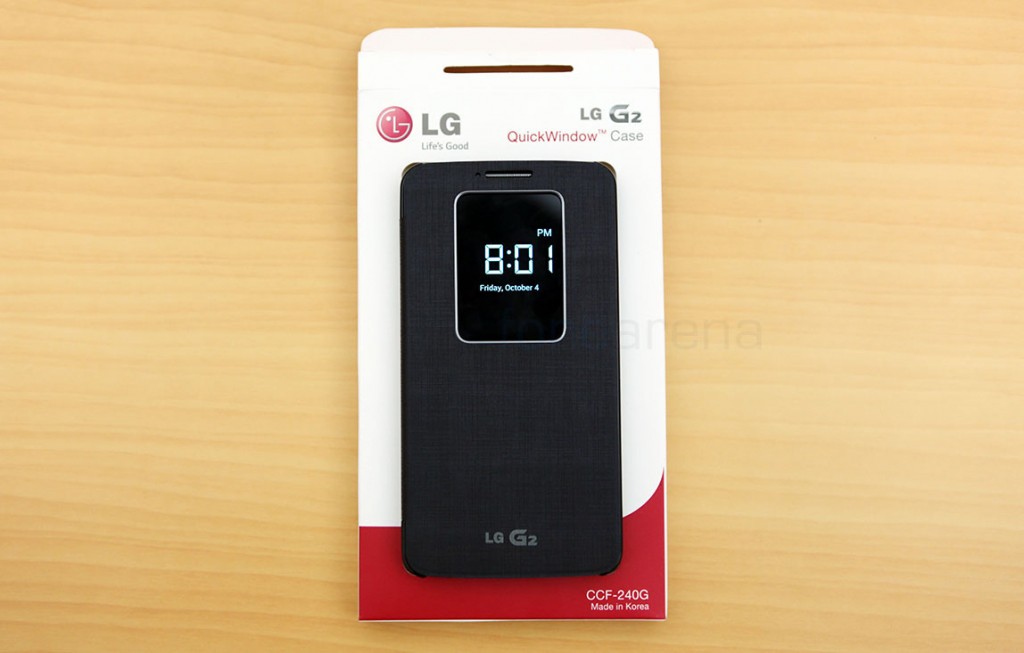 The Quick Window case on the G2 has a rectnagular opening on the front, which is unprotected by plastic or glass. The textured material surrounds the window and masks the front completely while working in tandem with the proximity sensor for appropriate flip actions. Unsurprisingly, the case covers the G2 completely and is not a replacement for the non-removable back.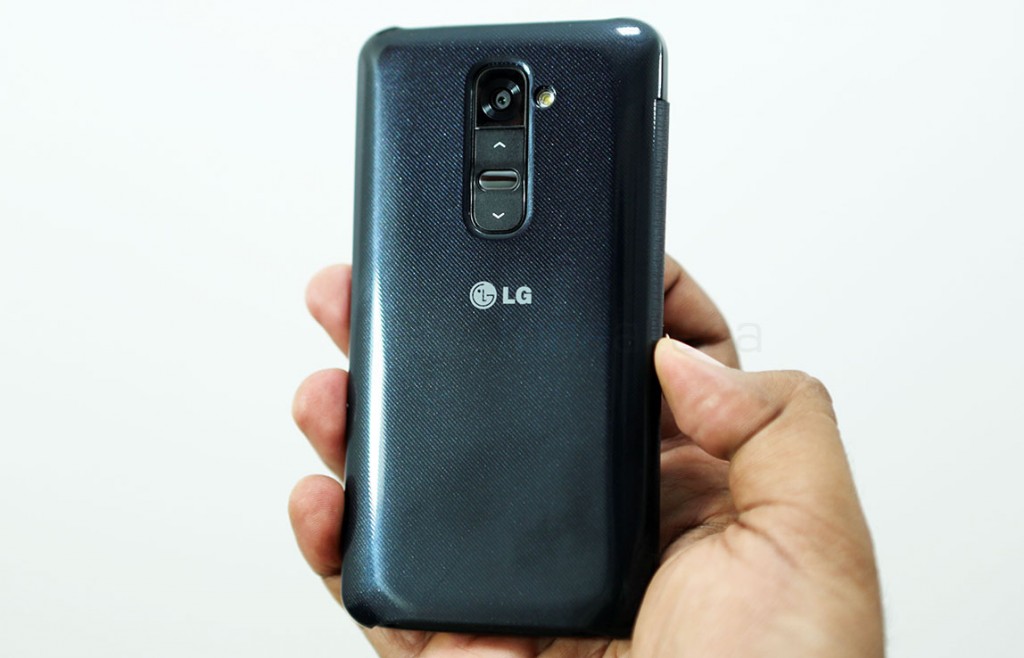 The back has a similar denim like texture and is still glossy, but it feels right at home since it basically mimics the original back. There is not visibly added bulk although that is infact the truth. The device is still a good fit in the hands.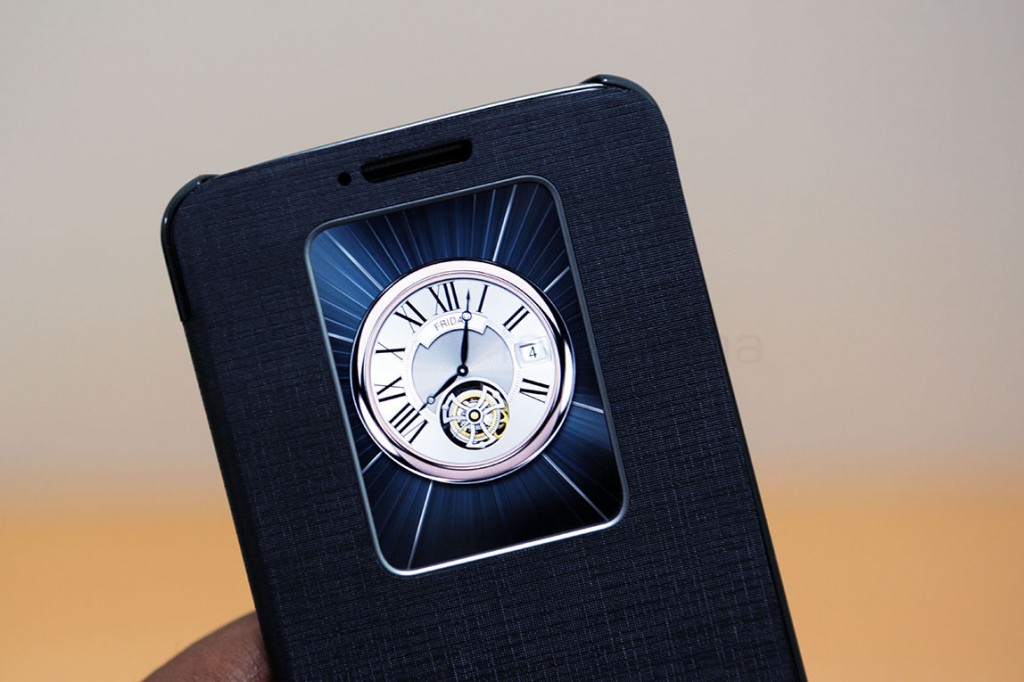 As noted in the video, there are lots of watch faces that can be swiped up and down for choices. Swipe left or right and you will have more "Windows" like Music Player and more. Like the S View Cover, you can receive and end calls right from that small window and you will indeed be notified on the same screen. It does work pretty well for what it claims to do.
More pics –
It's a neat accessory that costs around 2K INR. Buy it if you plan to have at-a-glance information presented to you all the time. That said, do let us know if you have any questions in the comments section below.