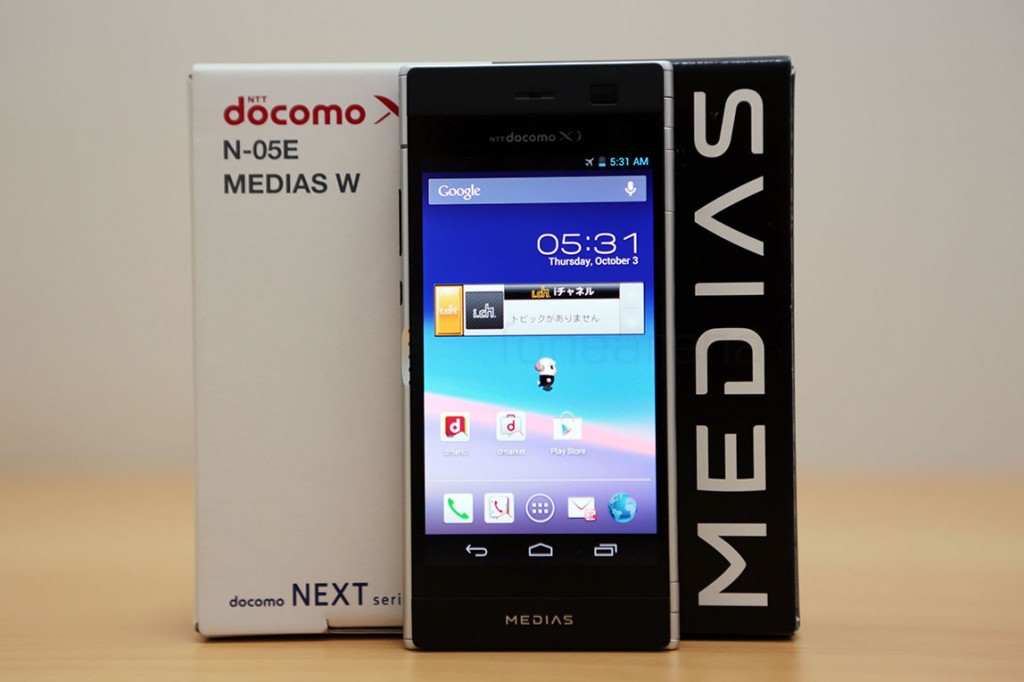 You might have seen us getting intrigued by the NEC Medias W Android Phone at the Mobile World Congress earlier this year, but we have finally got it with us, in our hands, the wacky yet innovative dual screened Android Phone. The two 4.3″ qHD screens are definitely the unique selling point of the Medias W. It presents really interesting opportunities and even future-looking ideas for a better implementation. Not to say this is bad, but it is really intriguing for a v1.0. We had gotten hold of a retail unit of this unlocked phone that sells only in Japan with a carrier tie-up(NTT Docomo) for 100 Mbps LTE.The device has the model number N-05E.The box contents are bare, but take a look at the device in action in the video below –
httpv://www.youtube.com/watch?v=AKYVs-qgf-s
The box comes with a lot of information booklets and a lone micro USB cable, and that's about it.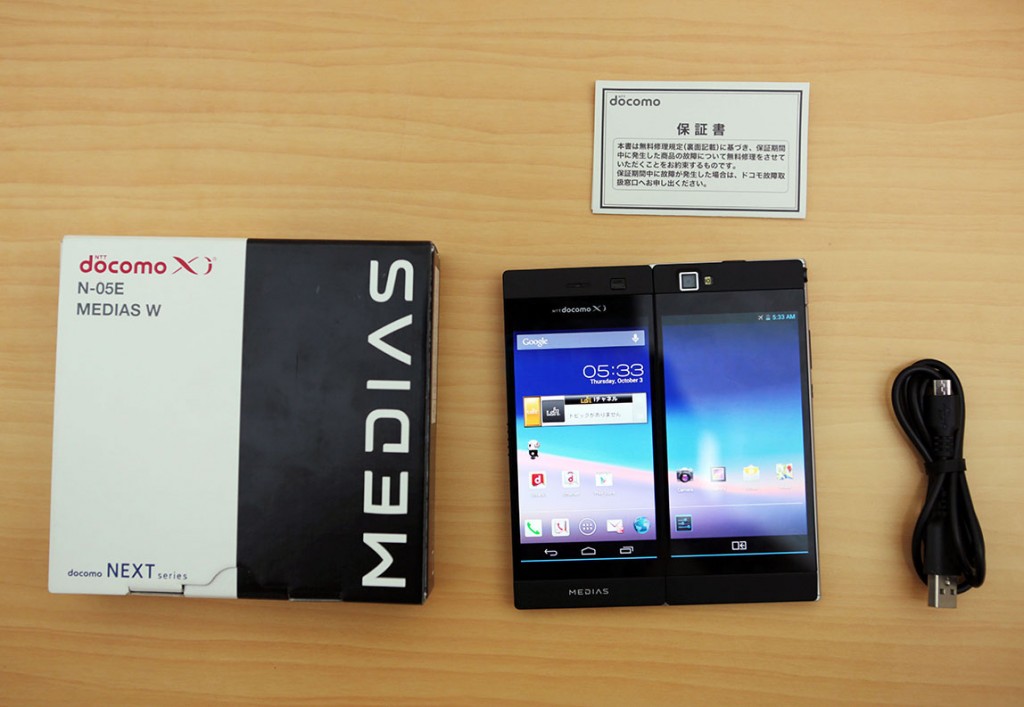 We guess the lack of enough box contents is due to carrier packaging, which is usually the case in most countries. Also, the prevalence of third party accessories with most means that sometimes the bundled ones are redundant. Anyway, the only thing that is given inside the box apart from the phone and the user manuals is the micro USB cable for data connectivity and power.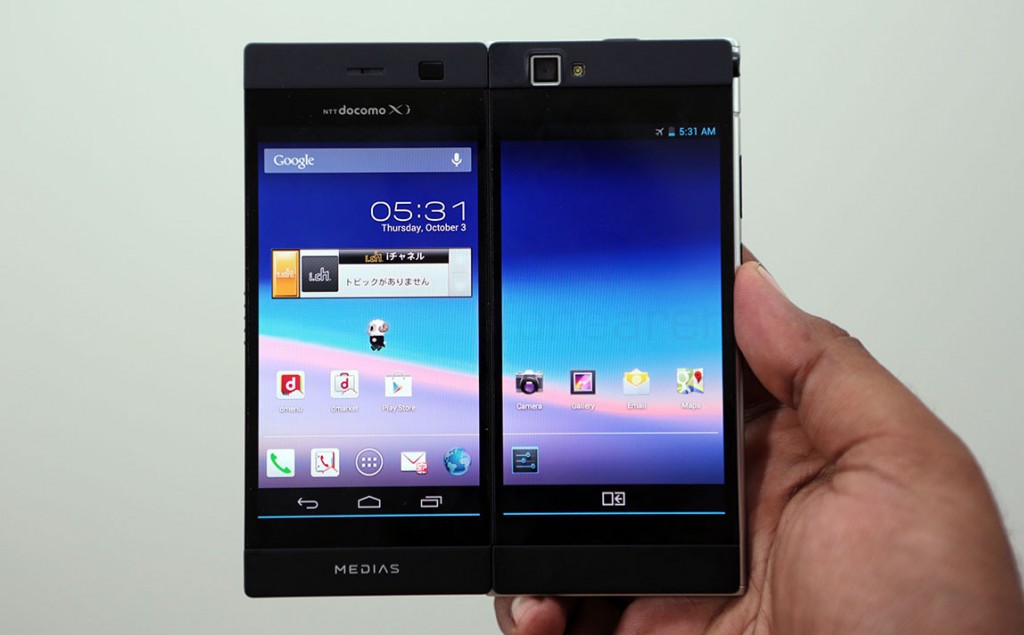 About the device – it's one of the first dual screened smartphones on this planet. The idea is similar to what we saw on the Xperia Tablet P. You have two screens, one that folds to back and the other being the primary. You can either have a separate app running on the secondary screen or "extend" the primary screen to create a 5.6″ panoramic view, only slightly broken by the bezel in the middle. This is a neat concept and actually works great for some implementations like a keyboard at the bottom and the app on top. Like shown here –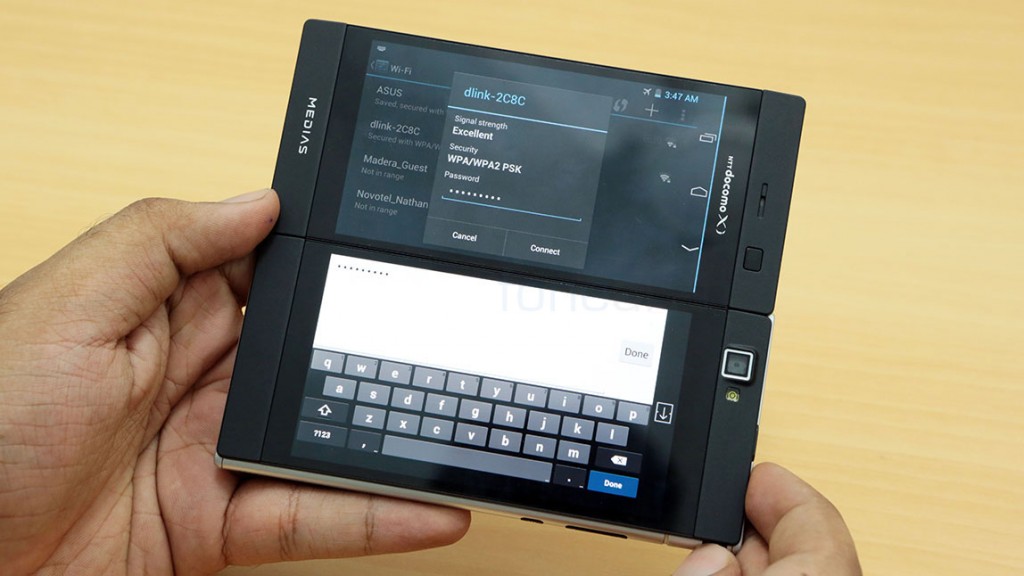 You can also use various other apps, in fact all the apps take advantage of the extra screen with no modifications, which was quite surprising to notice.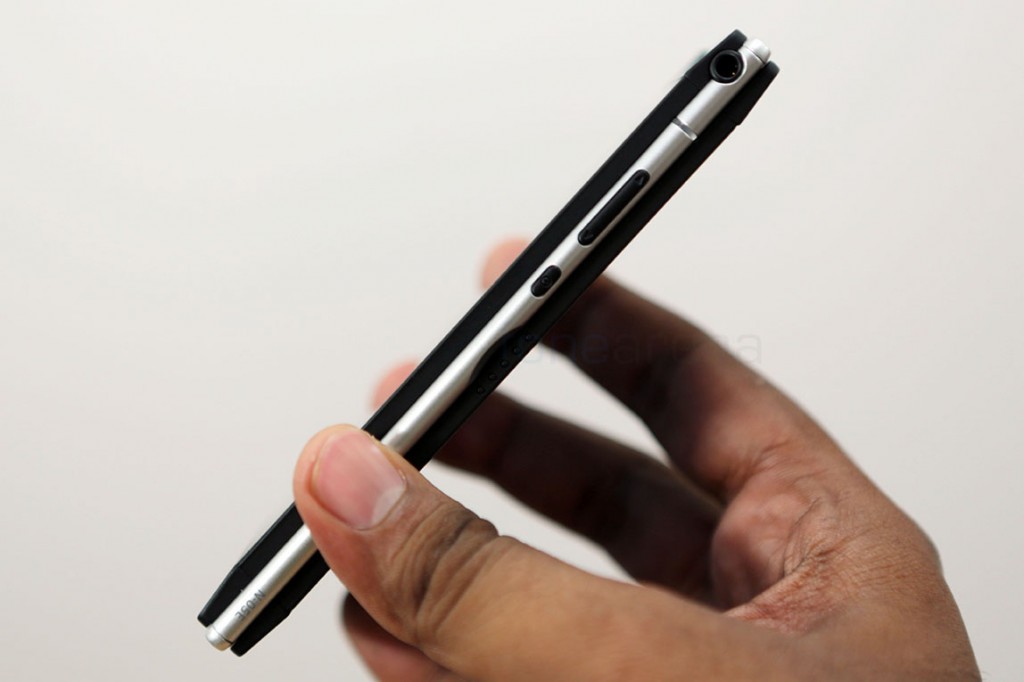 The central frame supports the two displays with it acting as the hinge. You can see the controls over here and the place to wedge open the other display to the front. Incidentally when that happens, the 8Megapixel rear camera turns to the front, making it simpler for video calls and great for self portraits.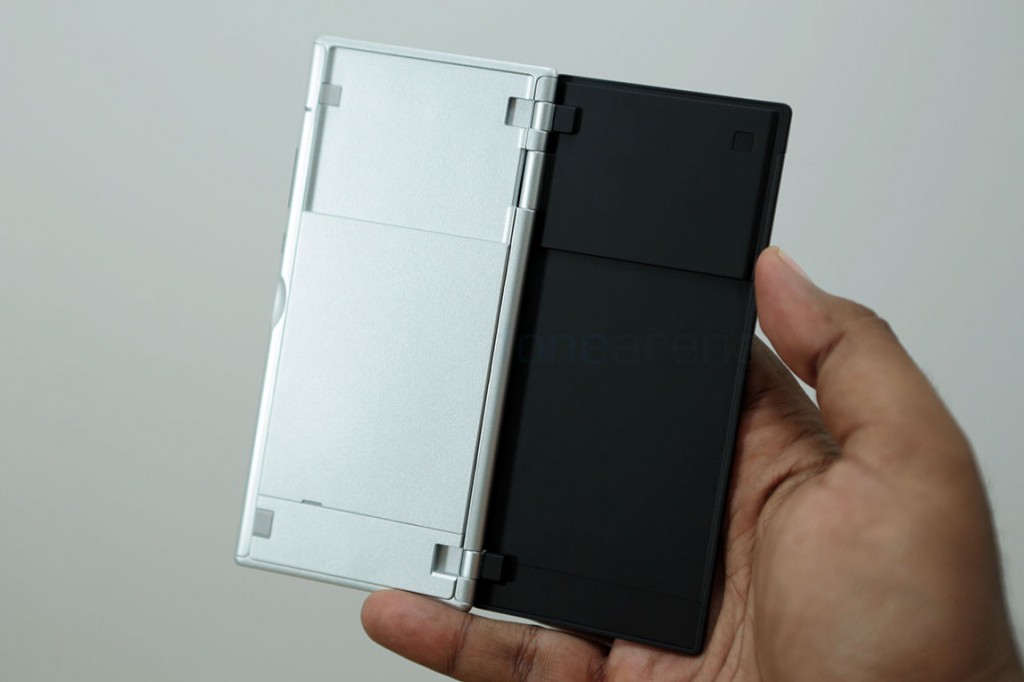 The back plate has the compartments for the micro SIM card and the microSD card slot where we found a 2GB card pre-installed. It supports cards upto 32GB. There is also the 2100 mAh battery on the inside. This Dual Screen wonder is powered by a Qualcomm Snapdragon MSM8960 Dual Core processor clocked at 1.5GHz and packs 1GB of RAM. The handset is available in unofficial channels in Japan and outside for around $550-600 USD in places like Taiwan , Hong Kong and eBay.Do stay tuned to our review and more coverage about this awesome looking dual screen Android phone!