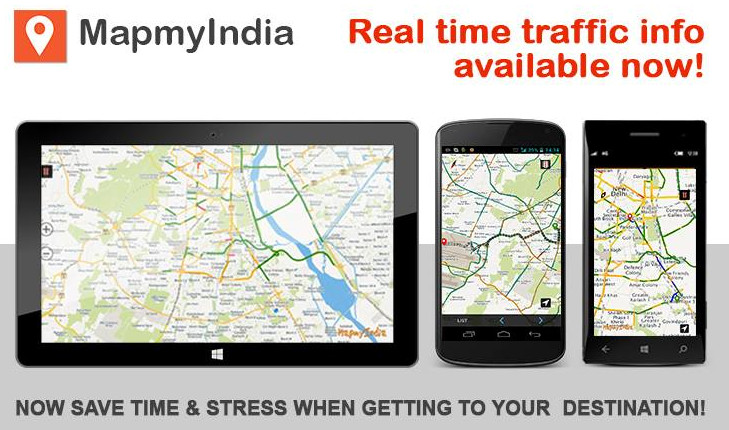 MapmyIndia, popular for its GPS navigation and mobile apps has updated the MapmyIndia app for Android, Windows Phone and Windows 8 tablets / PCs with real time traffic information. This offers accurate, comprehensive and real-time traffic information so that you can easily track the traffic situation in real time and plan routes accordingly.
MapmyIndia says that they aggregate this data from a vast variety of sources, including an extensive network of probe data on ground and has also tie-ups with various Government agencies for real time events or incidents based data.
Regarding this, Rakesh Verma, Managing Director, MapmyIndia said
Location is at the heart of everything we aim to do in MapmyIndia. Through the use of location-based technologies, MapmyIndia has been empowering consumers, enterprises and Governments in India, increasing productivity in the process. It's our constant endeavor to introduce new features such as live traffic updates on your phones, which will benefit Indian consumers tremendously as it has done for consumers in rest of the world.
Joseph Landes, General Manager, Developer and Platform Evangelism, Microsoft Corporation (India) Pvt. Ltd. said,
There is tremendous usability for intelligent apps that leverage location based services. We are excited to add real time traffic update capability to the MapmyIndia app for Windows 8 and Windows Phone devices.
Download MaymyIndia (Free) – Android | Windows Phone | Windows 8/RT