Apple is all set to announce its next iPhone – iPhone 5S and its cheaper version of iPhone – iPhone 5C next week on September 10th. We have had various leaks and rumors suggesting that Apple was indeed testing a bigger iPhone and a larger iPad and today we have more information from The Wall Street Journal that Apple is testing iPhones ranging from 4.8inch – 6inch.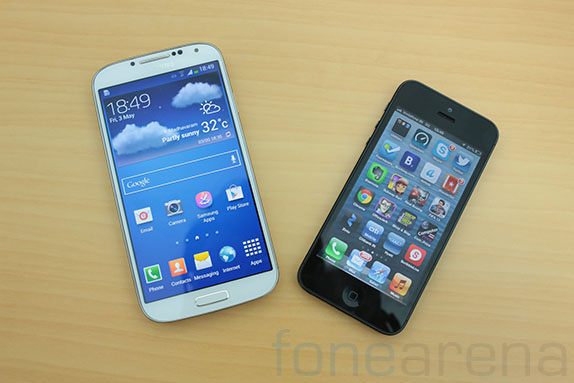 The era of big screen handhelds (not tablets) started with Samsung's experimental Note series. The Galaxy Note became an instant hit because of its huge display which seems perfect for media consumption. Ever since, 5inch+ devices are weird anymore and Samsung just announced their third Note iteration – Galaxy Note 3 which, given its features and performance, is expected to be another feather in Samsung's cap. Nonetheless, Apple hasn't had any share of this big screen pie yet. Apple has been happy with the success its 4inch device is bringing. Apple may have realized that it is just a matter of time before it is left back in phablets and we could be seeing the results of that in the form bigger iPhones being tested.
According to post on WSJ, people familiar with the matter claim that Apple is quickly evaluating its plans for a phablet. For the first time, Apple has taken a step by planning to introduce a cheaper iPhone (according to rumors) and may be it will consider a phablet too. Time will tell.
Do you think Apple should launch multiple devices? Let us know in the comments below.
Source: WSJ