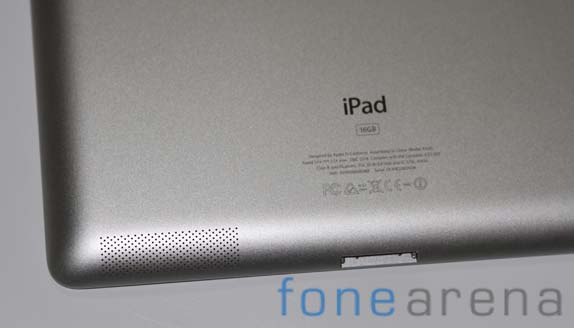 Apple is testing a new iPad with a larger display that is slightly less than 13 inches and a iPhone with a screen larger than 4-inches diagonally, according to a recent report from the Wall Street Journal. There were rumors about a 12.9-inch iPad and a 4.7-inch and 5.7-inch iPhones. Apple has stuck with 9.7‑inch display since the first iPad. The 3rd generation iPad featured a 2048 by 1536 resolution retina display, but the size remained the same.
Since the iPhone 5 had a 4-inch display that differs from the previous-gen iPhones, there are chances that Apple might introduce an iPad with a larger screen than the current ones. Apple introduced the iPad mini with a 7.9-inch display last year. Not sure if the large screen iPad would be called  iPad Maxi according to earlier rumors. Since Apple tests several prototypes before their release, it is not clear whether we would see a 13-inch iPad.
WSJ also reports that suppliers are preparing to ramp up production of a new iPad later this month and the new version is expected to be 9.7-inch screen with same retina display, but with a lighter and thinner display that integrates touch sensors with a thin film instead of glass. The new iPhone is expected to be unviled next month and is expected to go on sale late August.
The iPhone 5S is rumored to feature a similar display, faster A7 chip, better camera with dual LED flash and a larger battery. Apple is also expected to unveil a budget iPhone with similar features as the iPhone 5 and a plastic build with colorful shells instead of aluminium.
Source: WSJ