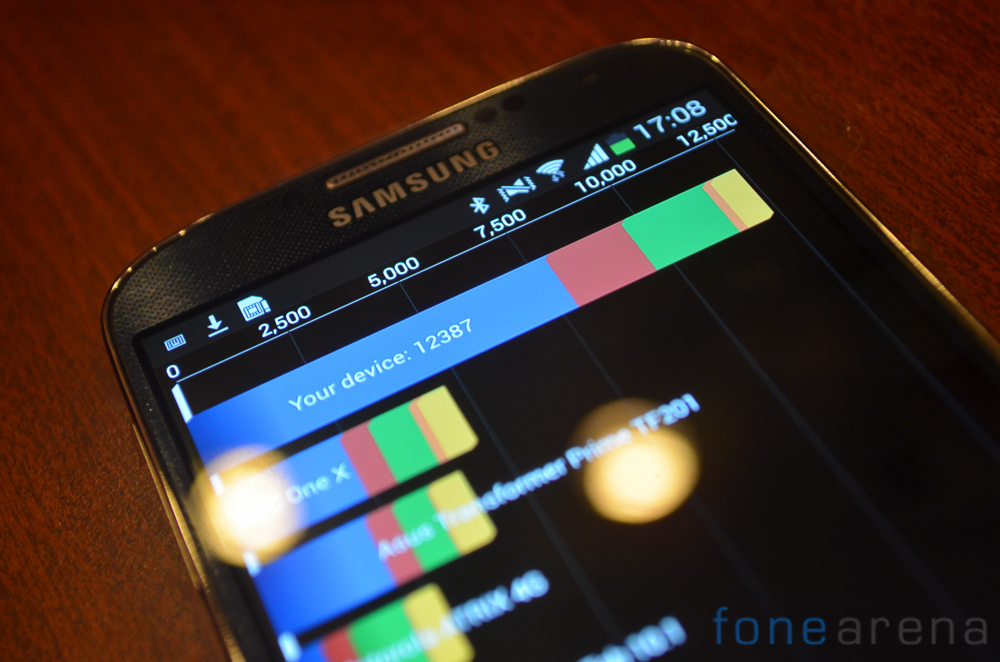 Samsung phones have always performed well in the benchmarks. Usually their flagships take top spots in the benchmark and now a member of Beyond3D found that Samsung had optimized their GPU to run at a higher clock speed only for certain benchmarks.
To look into the matter, folks at AnandTech decided to check if the claim the was authentic and it turned out to be true. Samsung Galaxy S4's International Edition with the Exynos SoC has performed slightly better in benchmarks over the US version running Snapdragon 600 and the reason seems to be that Samsung has over-clocked its GPU to perform better in the benchmarks like AnTutu, Quadrant and Linpack. They were also able to uncover Samsung's "Benchmark Booster" program code within the S4 that is responsible for over-clocking the device.
From technical point of view, the Galaxy S4's Exynos GPU is set to run at 480MHz in most of the apps and games and certain less popular benchmarks, but when popular benchmarks like AnTutu and Quadrant are run, the GPU automatically runs at 532MHz and thereby giving an improved performance. Samsung was also found to tinker with the CPU performance as the four Cortex A15 clocks continuously ran at 1.2 GHz even when it was idle in GLBenchmark 2.5 and above mentioned benchmarks while it ran at just about 500MHz in GFXBench 2.7 application since it uses the  Cortex A7 CPUs.
This does not have a impact on the performance of the device in any way, but it shows that benchmarks mean very little in terms of real-world performance and they are just a tool to give an idea of the performance which can be tinkered with.
Source: Anand Tech
Report Contributed by Monish Kumar