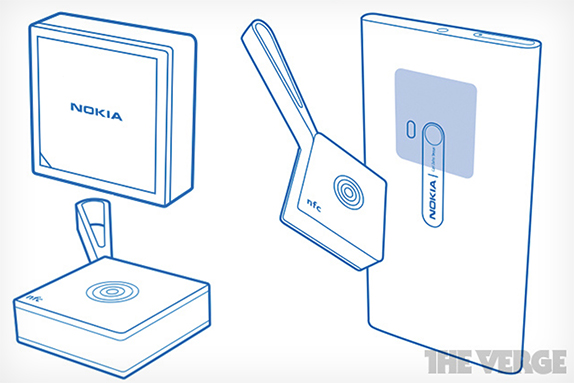 Nokia is reportedly working on a range of Bluetooth 4.0 low power accessories, ever since they revealed that their phones will support the technology starting with the Amber update. One of them has been detailed by The Verge, citing sources familiar with this device. This accessory, called the "Treasure Tag" apparently is a small box that connects to the phone with Bluetooth 4.0 and NFC, and once paired lets the phone track it using Bluetooth as well as GPS using a special app.
The device also comes with a loop strap that can let you attach keys, making sure you never lose them again. The app locates the tag using the GPS too, like we said earlier, and even uses the Livesight augmented view to use the camera viewfinder and locate it. It also works the other way to locate your phone, if it's within the range. There is a button on the tag that makes the device notify you with a sound when pressed. Also, the battery of the tag is made to last for at least six months and we don't really see a way to charge it, at least from the image above.
The Verge also reports that this is one of the upcoming range of Bluetooth accessories that are taking advantage of the low power support in 4.0. These accessories should supposedly start rolling out at the same time as the Amber update, which is yet to arrive on any other phones than the Lumia 925 and the Lumia 1020, but if you want to check out what it's all about, read here. We will bring you more information as it arrives.
Source The Verge