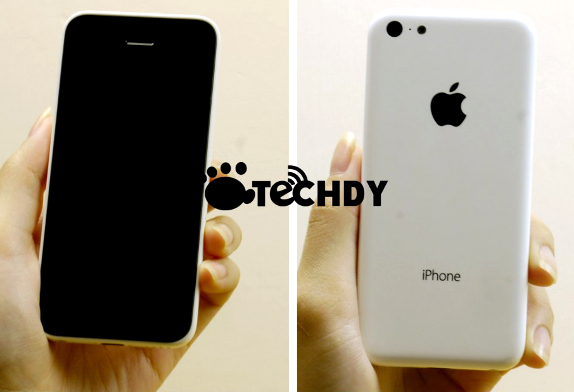 There were number of leaks about the Apple's budget iPhone. Now purported high-res images and a video of the phone has surfaced again on a website techdy which got hold of the phone. According to the website the phone would a 4-inch display at a resolution of 1136 x 640 similar to the iPhone 5, instead of aluminium, the budget iPhone would have a plastic or polycarbonate build and would have a shape similar to Apple's original iPod. It adds that the plastic chassis does not feel cheap in hands and feels more sturdy.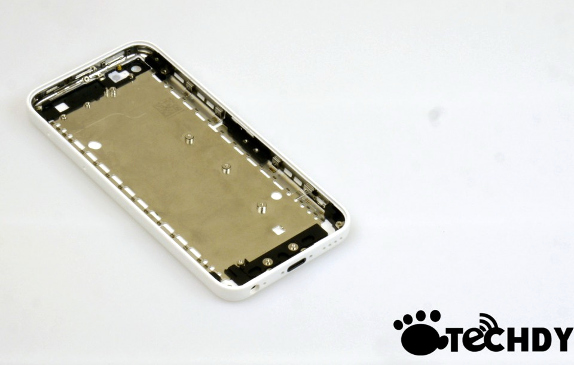 The phone's shell that leaked earlier this month look exactly similar this and the phone's internal components have metal build according to earlier rumors. There are just holes where the power and volume buttons, camera and the SIM card slot should be, which suggests that this might be a early prototype. The phone is rumored to come in blue, pink, yellow, green, and white. Check out the budget iPhone video here.
It also plans to sell Android clone of the device known as the Basic Bear priced at $199 with a similar display, Android 4.2, 1.7 GHz quad-core Snapdragon 600 CPU, 2GB of RAM, 8MP rear camera with LED flash, 2MP front-facing camera, 2300 mAh battery and Qi-wireless charging expansion slot. It plans to ship this device in September.
The budget iPhone definitely looks great in pictures and the video, but we can't believe that these content from Techdy of the alleged Budget iPhone is genuine.