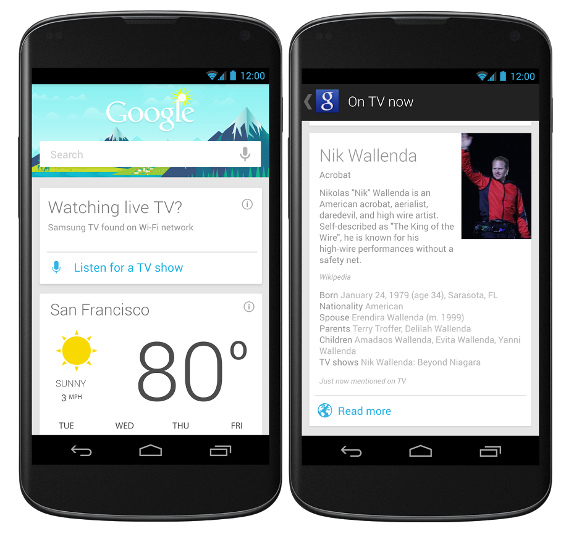 Google Search for Android updated with new TV Cards that offers Information about shows you're watching on your internet-connected TV (US only currently) and the new Google Offers option shows Saved offers when nearby a redemption location. The version also bring a new voice action that lets you play music from your phone or the Play Store and new Voice actions tips.
New features in Google Search for Android
TV Cards: If you have an internet-connected TV, Google Now can help unlock more information about what you're watching. Just connect your Android device to the same network that your TV is on and tap "Listen for a TV show" in Google Now.
Google Offers: Now you can get reminders for your saved offers when you're near the store — right when you need it. Google Now will pull up the offer so you can use it quickly and easily.
 New voice action: Play music from your phone or the Play Store
Voice actions tips lets you
Get the Google Search update for Android devices running on Android 4.1 and later to from the Google Play Store.