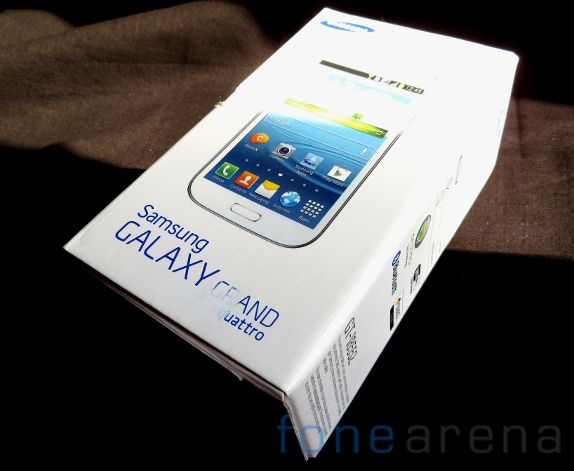 Samsung Grand Quattro a.k.a GT-I8552 is dual SIM phone that runs on a quad core Snapdragon 200 processor clocked at 1.2 GHz. This dual SIM phone is priced at Rupees 16,900/- . Samsung Grand Quattro snapper measures 5 MP. The GT-I8552 comes packed with 1 GB RAM, 8 GB inbuilt memory and can take 32 GB more through a memory slot. This phone runs on Android 4.1. Take a look at what the box brings along, with the power packed Quattro.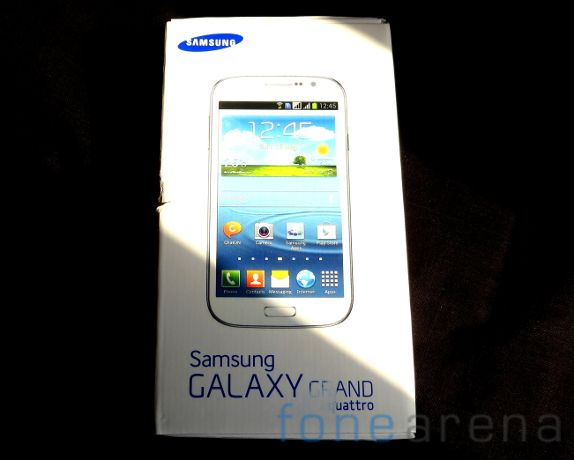 The box is a basic white box with minimalistic packaging.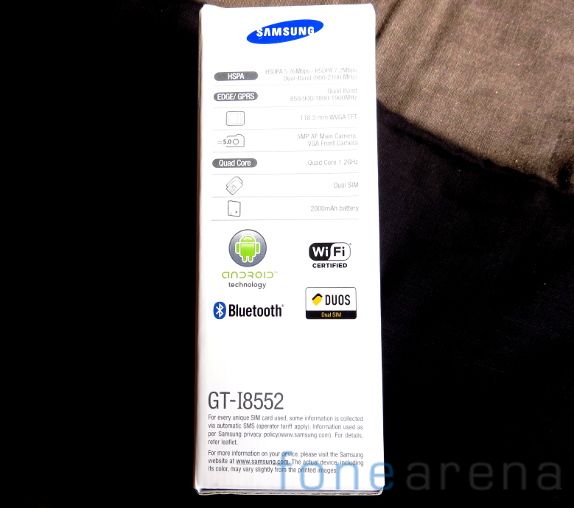 Grand Quattro box highlights the key features of the phone on one side.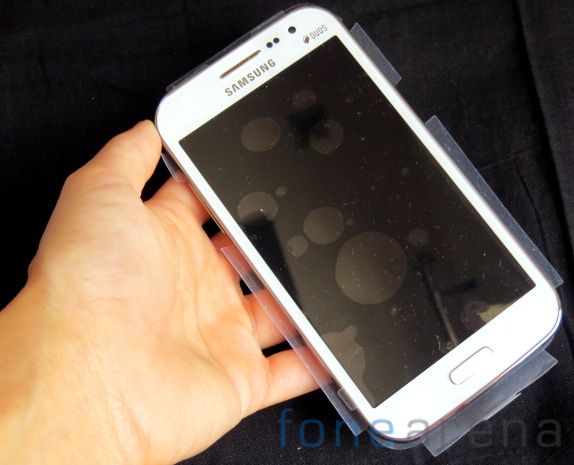 Placed right on top with an all round plastic protection, the 4.7 inch screen phone flaunts dashing white colour .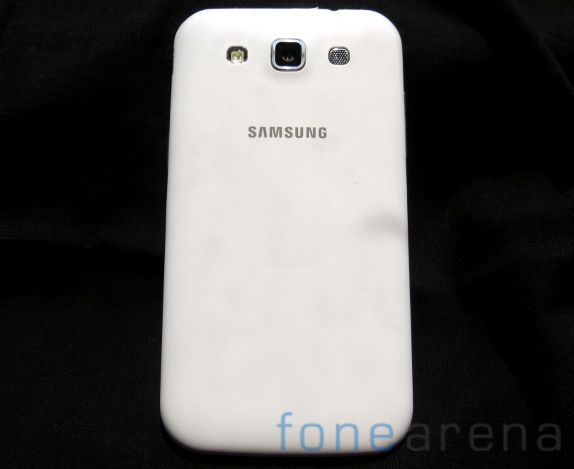 Back side has glossy finish. There is a 5MP camera that is accompanied with LED flash and a speaker output on the other side.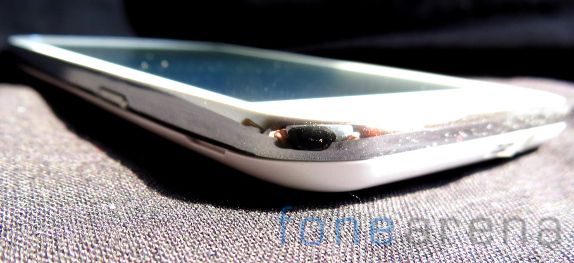 Sides are wrapped with metallic rim and buttons made of the same material.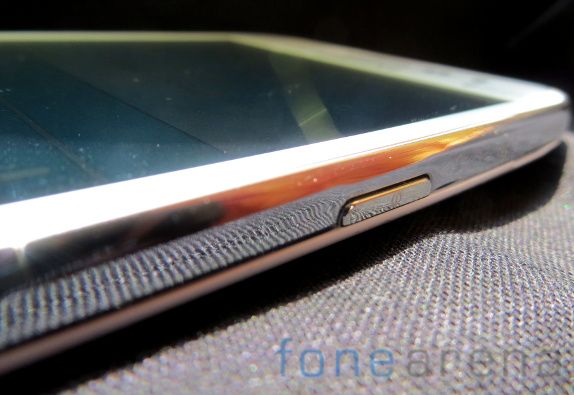 One side spine holds the power button that doubles up as the screen lock button.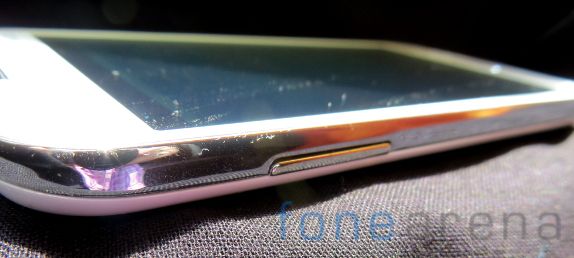 Other side has the volume control key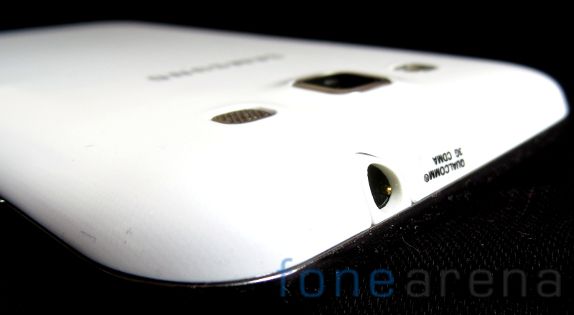 Head side has the 3.5 mm audio jack, aptly placed on top.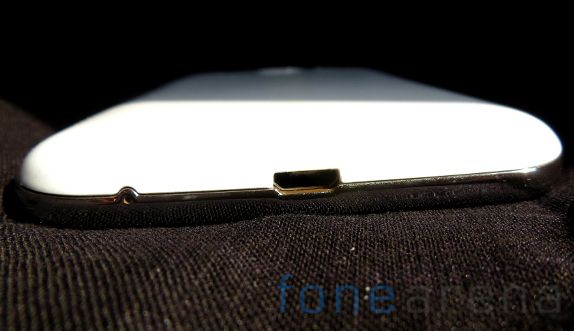 Bottom side has the micro USB slot.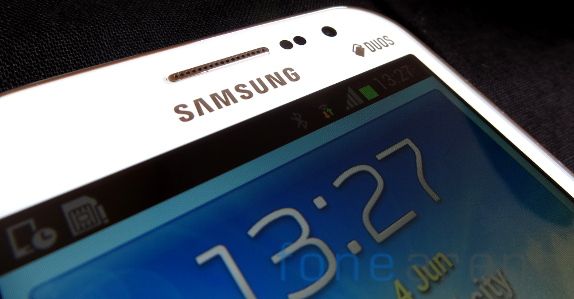 On the face, top right side is a VGA camera placed just besides the proximity sensor.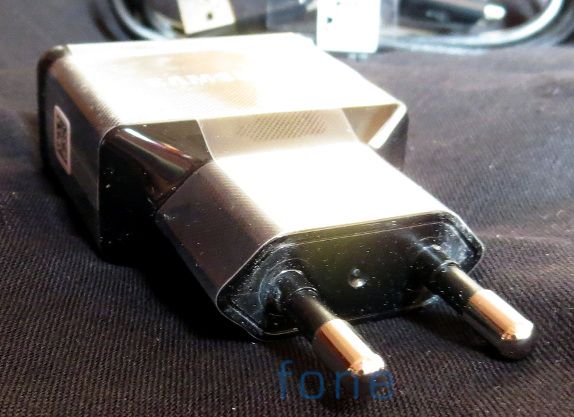 In the box are a set of very basic accessories. A two pin charger.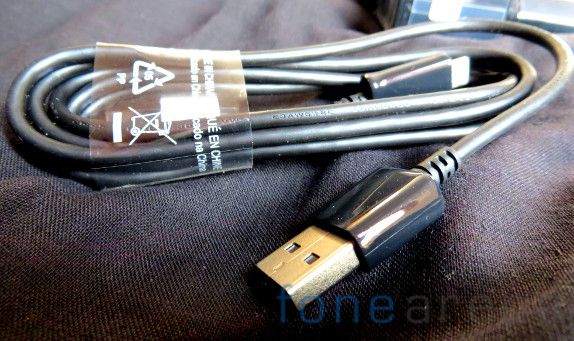 A USB cable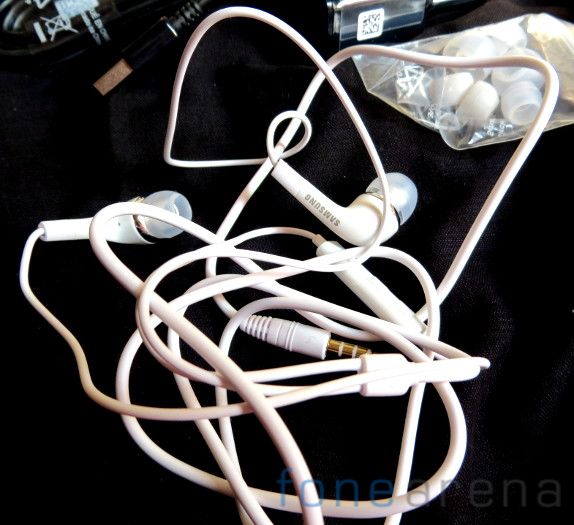 A pair of handsfree, that well match the handset aesthetics. At a price of 16900, inbox accessories do not disappoint as the quality is well maintained by Samsung.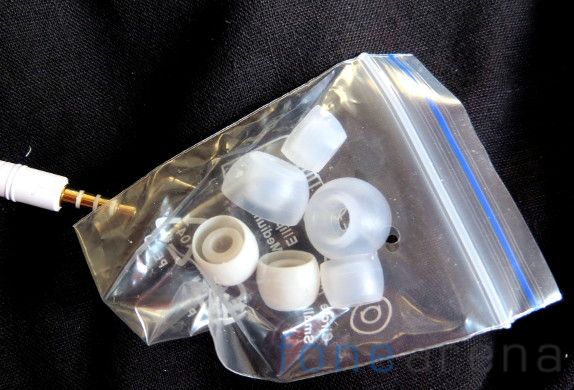 A packet full of headset buds in 3 sizes.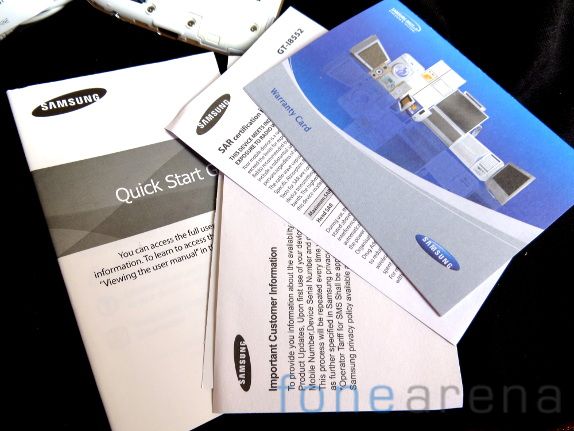 A bunch of booklets including quick start guide and Warranty card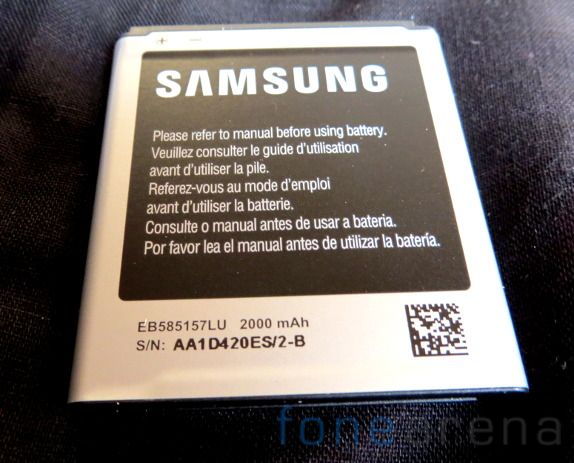 Battery with 2000 mAh power that can give upto 11 hours of talktime.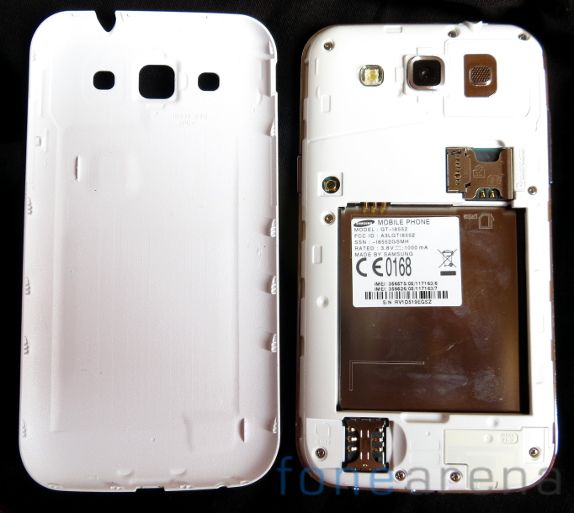 Thankfully removing back cover is easy with a slot dedicated to it on one spine.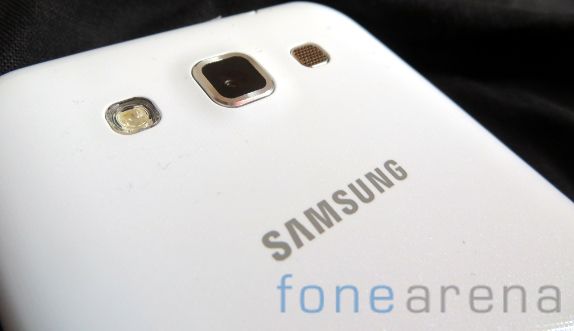 Here's the 5 MP camera with a flash on one side and a speaker placed on the other side.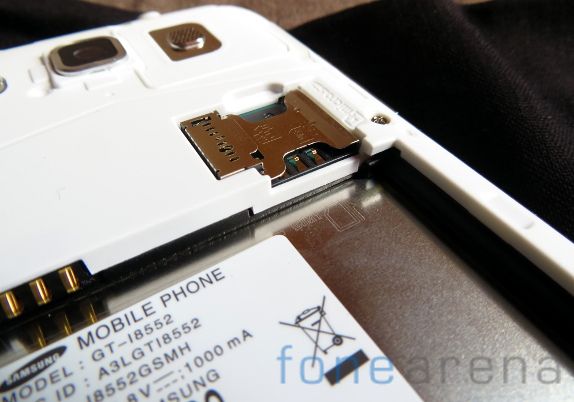 The two SIM slots are placed away from each other. The one on top can take only a micro SIM. Above the SIM slot is the micro SD card slot.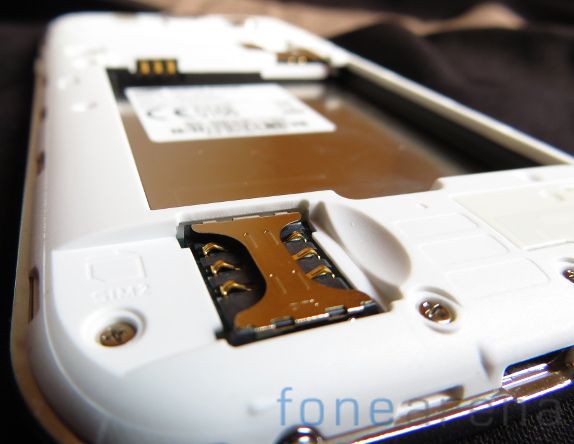 Second SIM slot is placed on the bottom left side.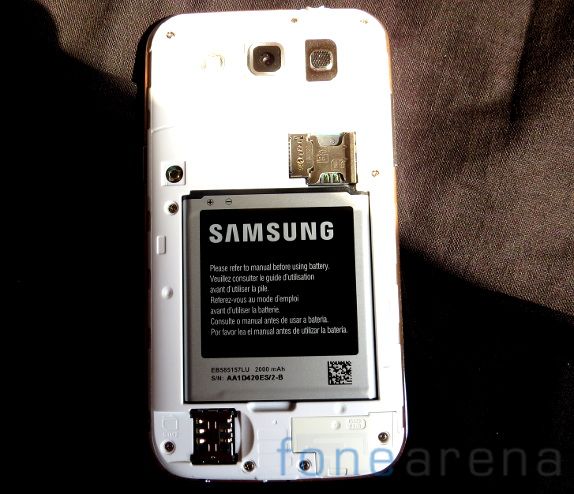 The off white patch on the bottom left side, behind the cover, is the phone antenna.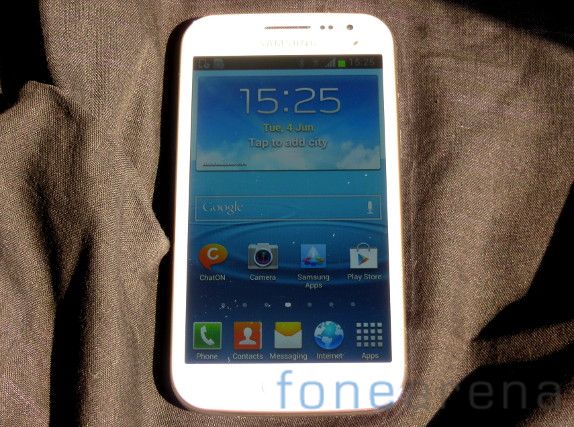 The Samsung Grand Quattro screen has a resolution of 480 x 800 (WVGA) pixels. It is well responsive to touch gestures and gives the same smooth user experience, nearly equivalent to high end Samsung phones. Samsung Grand Quattro boast of a quad-core processor that can better handle multitasking several apps, simultaneously. Find out how good is the Quattro's performance in our Benchmark post on the Samsung Grand Quattro soon.
Srivatsan Sridhar contributed to this report