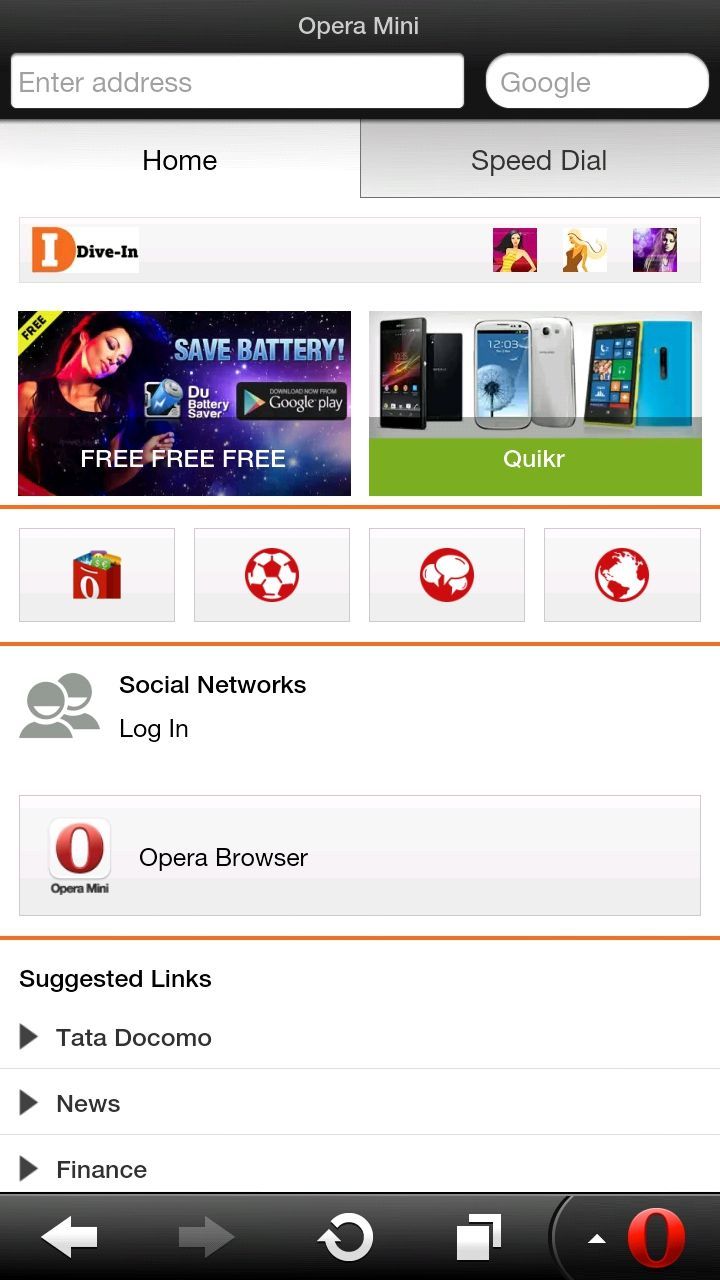 Tata Docomo, one of the many leading operators in India, has partnered with Opera, the browser company, for providing a customized co-branded Opera Mini browser for all of its users in India. Armed with server side data compression technology, which the company pioneered, it provides up to 90% compression and lets you browse with much lesser impact on your mobile data balance. The co-branded browser is available for download at m.opera.com on all the supported mobile devices. That means everything except Windows Phone, we guess.
The co-branded browser has some links based on Tata Docomo's landing page for the usual WAP site, and has necessary speed dial shortcuts too. This is in line with previous partnerships by Opera with Idea, Vodafone and Airtel in the previous years. Now, they have added Tata Docomo to the list of operators in India with a co-branded Opera Mini browser.
Interesting to see Opera still pursuing the market, but we guess it still sees potential in the still relevant feature phone market here, but this might apply for smartphone users too, who occasionally get locked in seriously lacking connectivity areas. Anyways, give it a go if you are a Tata Docomo user.