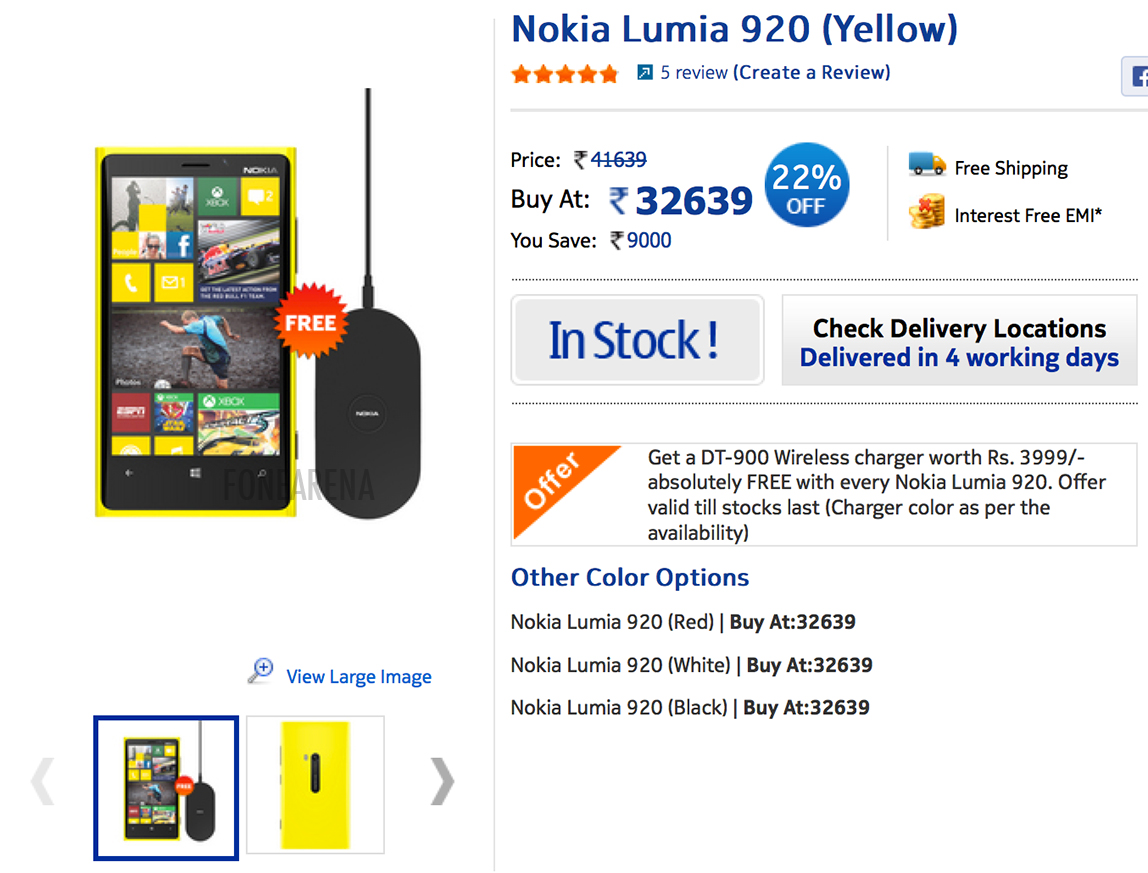 The Espoo company's flagship has been around for a while, and was retailing at quite high a price. It was priced at around Rs. 36k – Rs. 38k in several places. It has now received a substantial price cut, at a time when other flagships like the HTC One and Samsung Galaxy S4 have made their foray into the Indian market. Now retailing at Rs. 32, 639 at the Nokia India Online Store and for lesser elsewhere, Nokia hopes to attract more sales of the device in India. Equipped with a 8.7 megapixel PureView camera and a lot of other innovations like the wireless charging for example, the Lumia 920 comes with attractively coloured options.
Additionally, there is also a free wireless charger offered with the device at the Nokia Online Store. The black wireless charging pad was launched along with the Lumia 920 and has proven to be a handy accessory when hacked into a car, for immediate charging without wires. Anyway, for this price the Lumia 920 plus the wireless charging accessory seems like a good deal.
You can pick it up at the Nokia Online Store here.
More Nokia Lumia 920 coverage –
Nokia Lumia 920 comparisons with other flagships
Did you know that the Lumia 920 was the most voted flagship on our website? Yes, read about it here.
Feel free to add your opinions in the comments section below.