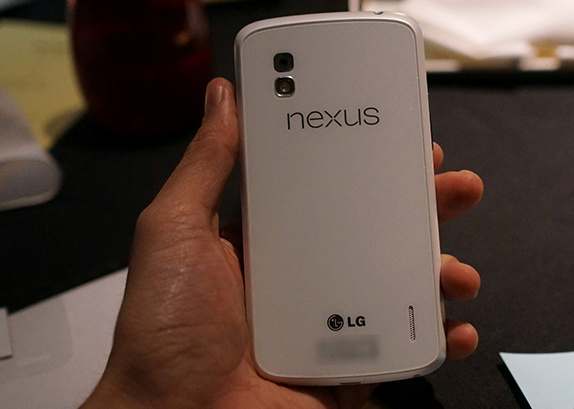 Google didn't announce any new devices including the most expected White Google Nexus 4. Google would release the White Nexus 4 on along with the Android 4.3 on June 10th, according to a report from a website Android and Me. The White Nexus 4 surfaced earlier this year. This would come with a  black bezel around the display with white finish on the sides and the back, similar to the white Galaxy Nexus. It would have a Nexus and LG branding in black, in contrast to the black version and have patterns on the glass back similar to the black version.
LG and Google officially launched the Nexus 4 in India yesterday, which would give a tough competition to other Android smartphones in the India market. Google would sell the White Nexus 4 on the Google Play Store in select countries. Wonder when the White Nexus 4 would come to India.
Android 4.3 was also expected to be announced at the Google I/O but it didn't happen. Google wanted to demo their ability to roll out new services and APIs without upgrading the Android firmware, hence the Android 4.3 didn't debut at the Google I/O, according to the sources. This would be a minor update with the developer API level version 18, with support for Bluetooth Smart. It is also likely to be rolled out the current Nexus devices, the Nexus 4, Nexus 7 and the Nexus 10 at the same time.
Source: Android and Me