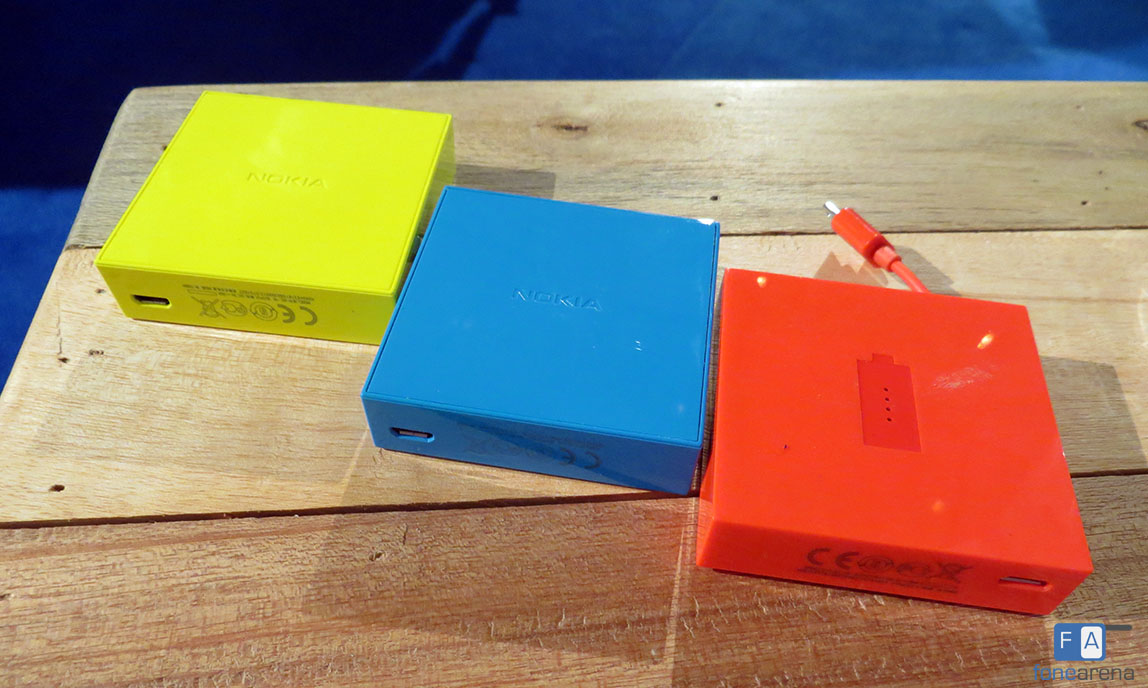 Along with the Asha 501, Nokia also introduced some new gear at the grand event that happened in New Delhi. Amongst the loads of accessories displayed at the event, we spotted some new ones, which includes the Nokia DC-18, a new portable battery pack launched along with the Asha. There was also the BH-118, a mono bluetooth headset with a dock, which looked weird yet useful. The above photo is of the DC-18, of which we have more photos below and the others too.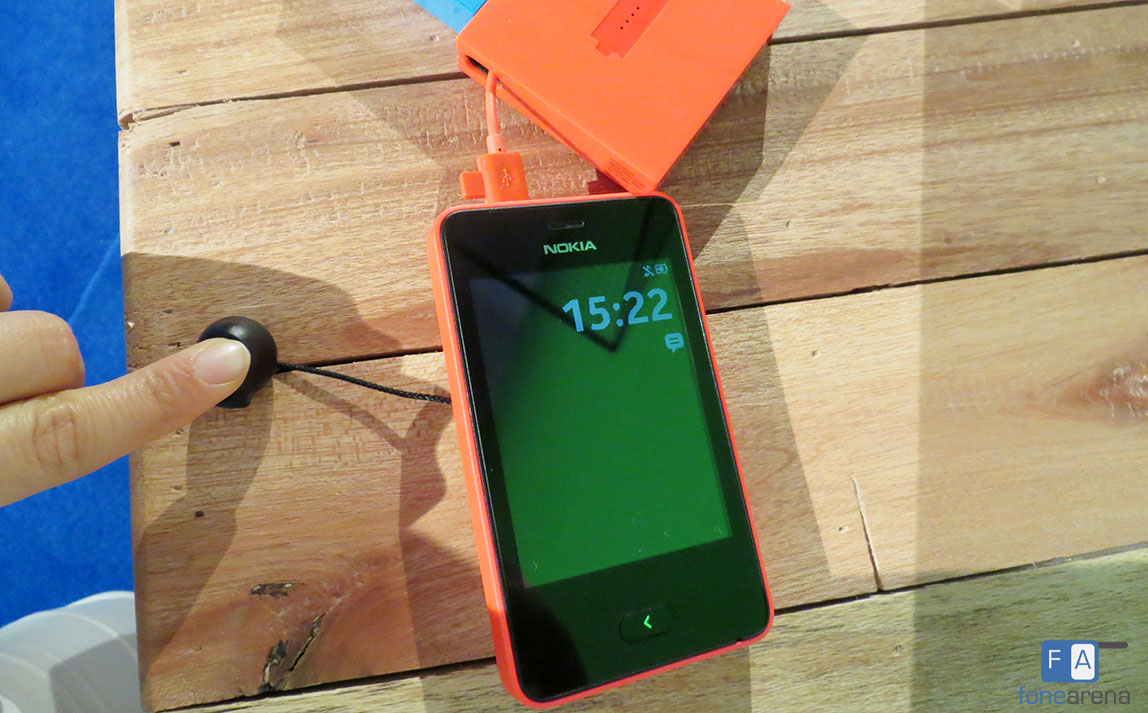 The DC-18 battery pack was launched as a companion to the Asha 501, which is already impressive with its battery life rated at 17 hours of talk time and 48 days of standby. The DC-18 will help prolonging the battery even further with its 1720 mAH capacity that can possibly charge the 1110 mAH battery of the Asha 501 1.5 times.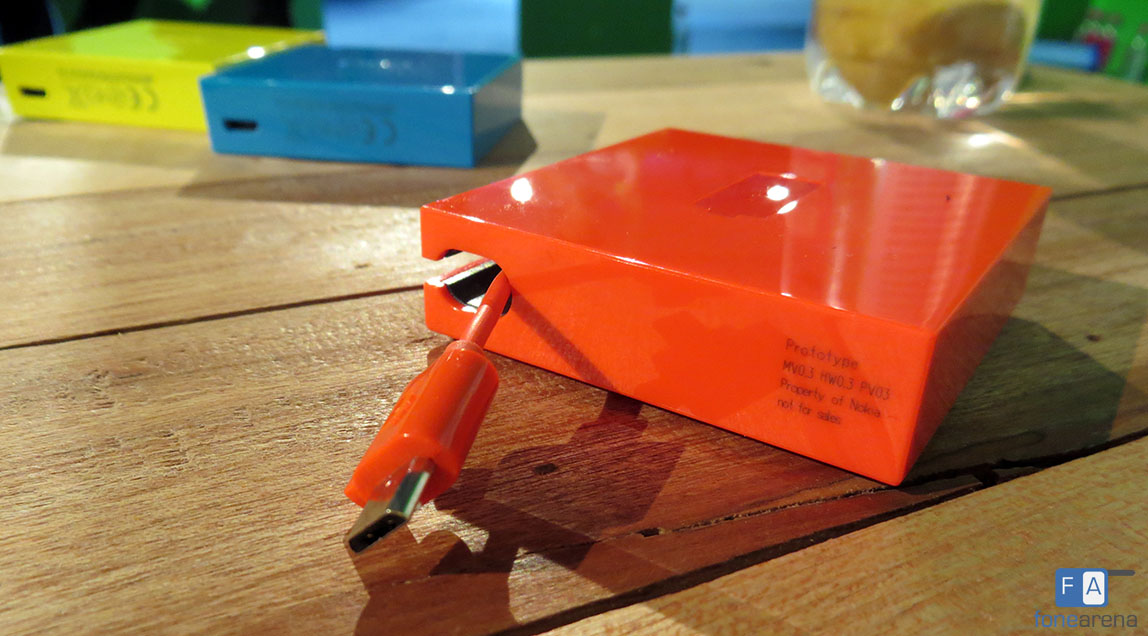 The retractable micro USB cable supports all devices, and on the top of the battery pack is a LED indicator for the battery pack. Over at the bottom, you have the input micro USB port that in turn is used to charge the battery pack itself. You can see the micro USB port in the blue and yellow coloured version in the background. And yes, there are vibrant colour options available for the DC-18 in case you haven't noticed.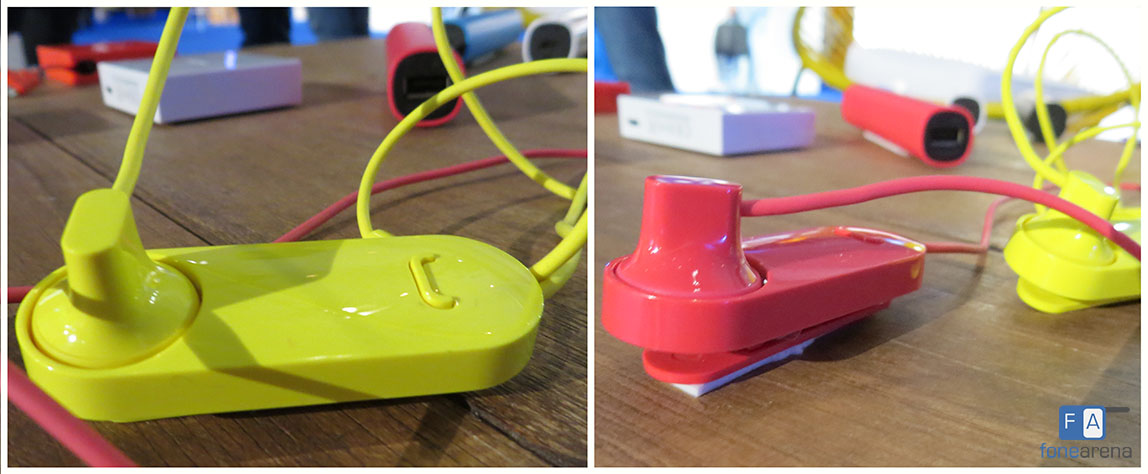 The above mono bluetooth headset goes by the name of BH-118. This is a dockable headset which functions like any other. And yes, this too comes in various colours. Other than this, there were also other accessories like the BH-112, the BH-111 and more, you can find their pictures and more below –
Photo Credits – Shilpa
Source Nokia DC-18, Nokia BH-118