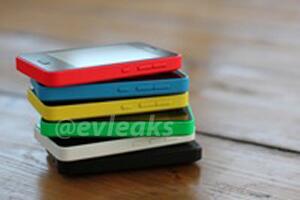 While we were pondering on what Nokia has up its sleeve for tomorrow, Evleaks, the master of leaks has done it again and has leaked out the upcoming Asha device slated to be launched in New Delhi tomorrow. According to the leak, the device is known as the Nokia Asha 501, which marches into the 5-series territory currently occupied only by the Lumia in the form of 510 and 520. While the picture doesn't say much about the device, we expect it to be in line with previous leaks from the same Evleaks. The Asha refresh is a long time coming and with an impending launch tomorrow at New Delhi, Nokia is all set to compete with the low end Android devices with a better experience squarely in aim.
Here is the previously leaked image from EVLeaks –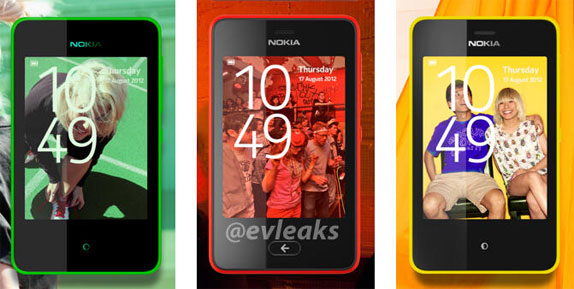 Like in our earlier guess, here are the expected features of the new Asha range –
Replaceable back covers, with bright colours
Lumia-like design, with the camera strip on the back being the biggest indicator
No call answer/end buttons
Home button that changes function with respect to the screen? <– Our wild guess
Curved glass, with sleeping screen like functionality for at-a-glance information
We will be live in New Delhi for the announcement, so make sure you follow our blog for all the latest news regarding the new Asha devices. We really hope there are more devices than the Asha 501.
Source EVLeaks