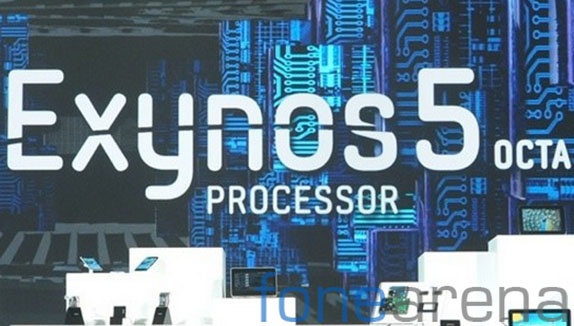 Samsung launched the all new Galaxy S4 amidst much fanfare in Kingdom of Dreams, Gurgaon today, in India near New Delhi. Like we had expected, Samsung has not launched the Snapdragon 600 powered version like in other LTE markets including USA and Europe. The Galaxy S4 variant launched here in India will pack the Exynos 5410 Octa-core processor developed by Samsung using the ARM big.LITTLE architecture. One of the main reasons behind the decision is lack of LTE networks at this time in India and demand for the LTE version in markets like USA and Europe. Although the Samsung Exynos 5410 supports all LTE bands, it was reportedly due to demand that the LTE markets got the Snapdragon 600 variant, and India being a non-LTE nation as of now, gets the Octa-core variant.
The Exynos 5410 system on chip is Samsung's latest and greatest chip that has eight processing cores as the branding suggests. Four cores are of the Cortex A15 type running at 1.6 GHz, meaning they are the ones that will be doing all the heavy lifting for the intensive tasks while the Cortex A7 cores, which are the remaining four running at 1.2 GHz, are used for the less intensive tasks. The big.LITTLE architecture has been made in such a way that operating systems can see only four A15 cores at once, and ARM's own Hypervisor which works at the kernel level, switches to the A7 cores for the less demanding tasks.
We will be checking out the performance of the Exynos Octa 5410 in detail. Mean while, you can check out more details on the Samsung Galaxy S4 India launch here.
Dhruv Bhutani contributed to this report.