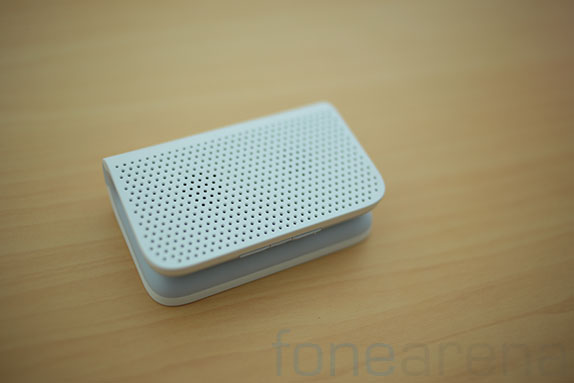 With the release of the BlackBerry Z10, the company sought to release a set of accessories that compliment the launch of their revival flagship. Among those were some interesting accessories that have landed in our office. We are going to take a look at the BlackBerry Mini Stereo Speakers first. This is a compact bluetooth speaker that can act as a audio gateway too. Before we delve into the details, here is our unboxing and demo of the device, for your viewing pleasure –
The BlackBerry mini stereo speaker is, by all means, an audio accessory but it looks nothing like it at first glance. It has a unique clip-like design, using which you can clip the device to your shirt or even your backpack, presumably while traveling or something. The white device, has basically stereo speakers on the front. You will be able to see those speakers as two circles at an angle.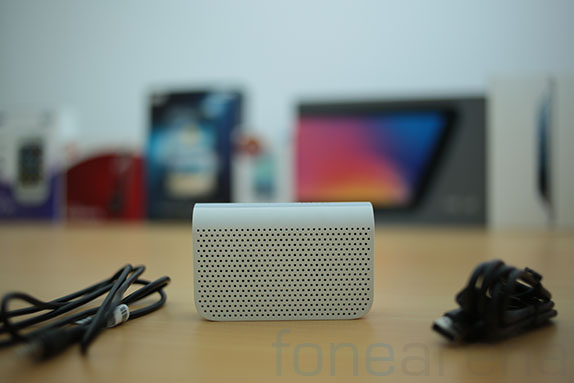 These stereo speakers reside inside a perforated front, with sides having controls and ports. On the bottom side you have controls that are extremely similar to the controls on the BlackBerry Z10. These music controls can control playback and bluetooth pairing.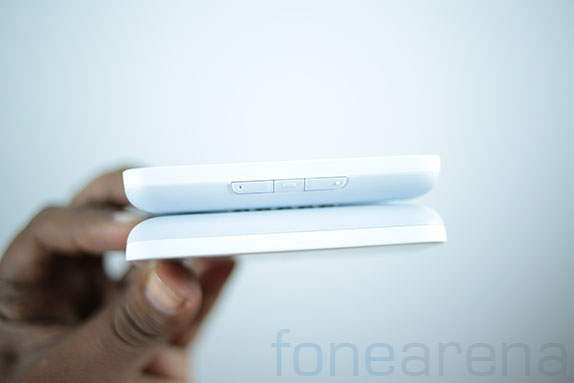 On one side, you have the power switch and on the other, you have the 3.5mm jack that is used as an auxiliary output from the speaker. Which means that you can connect the speaker to any other 3.5mm jack device, like headphones, or even your boombox stereo system. So, basically it acts as a music gateway(which is similar in function to the BlackBerry Music Gateway). So, one can use the Stereo Speaker as an audio gateway while using the phone as the remote.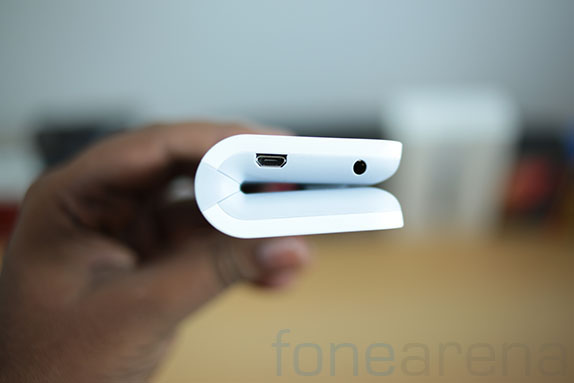 Along with the 3.5mm jack you also have the micro USB for charging the internal battery. The battery inside the Mini Stereo Speaker is a lithium polymer one, and can last for a sufficient time.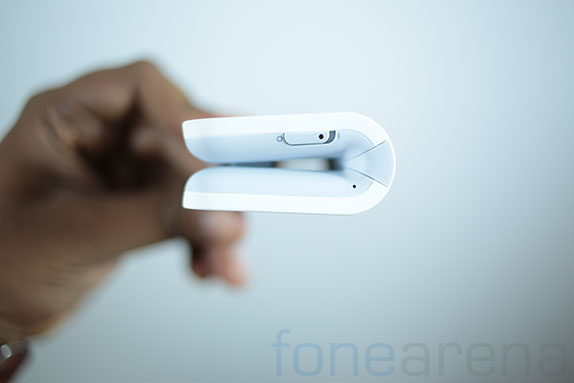 Apart from playing music, the device can also pick calls and let you answer them from the device, thanks to a tiny microphone that is present inside the Mini Stereo speaker. This also works well with BlackBerry's navigation system for voice and traffic.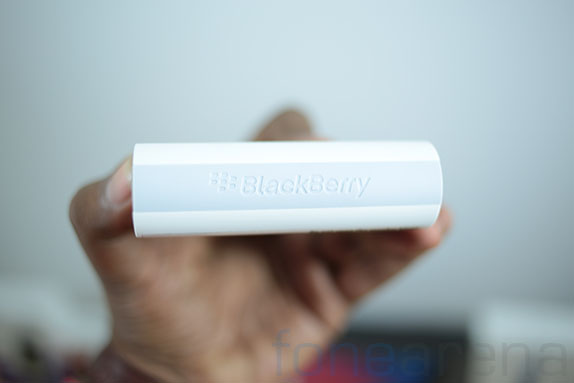 So, that's it for the quick unboxing and demo of the BlackBerry Mini Stereo Speaker. Have any questions? Do let us know in the comments section below and we will try our best to answer.
Bonus – box contents and other pictures