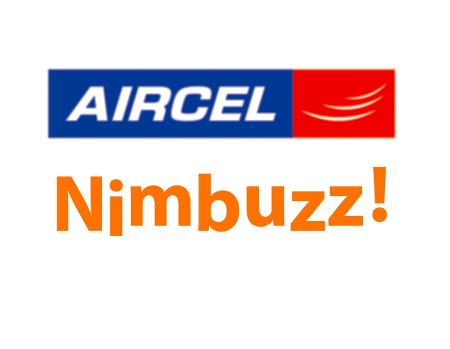 Aircel has tied up with Nimbuzz to launch a new data plan to promote the app ecosystem with an offer to provide free data for the Aircel subscribers in Jammu and Kashmir. This is aimed towards observing data-based communication behavioural pattern of the Jammu and Kashmir customers. The Aircel-Nimbuzz communication-based data plan doesn't require you to recharge with any packs. Aircel recently launched free unlimited 3G data access for 3 hours every day with 30 days validity.
Aircel would send SMS with URL for downloading Nimbuzz for their J&K customers. 40 MB data would be transferred to the users downloading the app and signing in within 24 hours. The free data can be used anywhere in India over a period of 30 days.
This is definitely a great deal that not only offers free data to users, it would promote Nimbuzz app and also increase Aircel's subscriber base in Jammu and Kashmir.