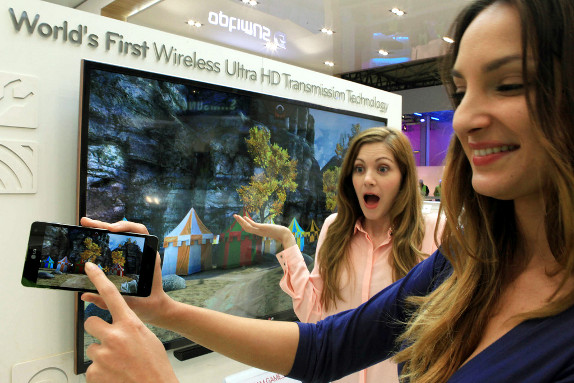 LG has announced that they would demo Wireless Ultra High Definition (Ultra HD) Transmission technology for smartphones at MWC 2013. This would let users view games and other smartphone content on Ultra HD Tvs in real time, via wireless data transfer.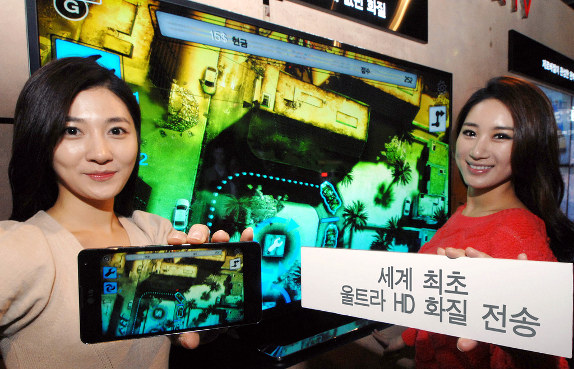 The Wireless Ultra HD Transmission technology offers multimedia content from the smartphones to TVs faster and offers smooth performance, minimal lag and data loss that previous compression techniques. The content automatically gets adjusted to match the receiving TV's screen resolution, offering flawless visuals.
This consumes 50% less power compared to similar transmission technologies, hence preventing CPU performance and battery life issues. LG would demo the new technology at the LG Booth in Hall 3 at MWC from February 25th to 28th.