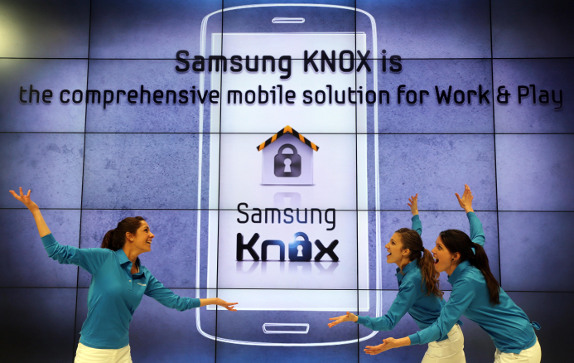 Samsung has announced KNOX, an end-to-end secure solution at the MWC 2013. It separates business and personal use of a mobile device. Since Bring Your Own Device (BYOD) is popular in IT companies, this would offers system level encryption, better management for IT departments and provides MDM, VPN and directory services.
It incorporates Security Enhanced (SE) Android developed by NSA (National Security Agency) and integrity management services implemented in both hardware and the Android framework.
It is accessible though an icon on the home screen, and offers secure enterprise applications including email, browser, contacts, calendars, file sharing, collaboration, CRM and business intelligence applications. This integrates with the existing Android eco-system app for enterprise integration with the need to change application source code.
Samsung KNOX is aligned with the Samsung For Enterprise (SAFE) programme and would be available in select Samsung GALAXY devices from Q2 2013 onwards.