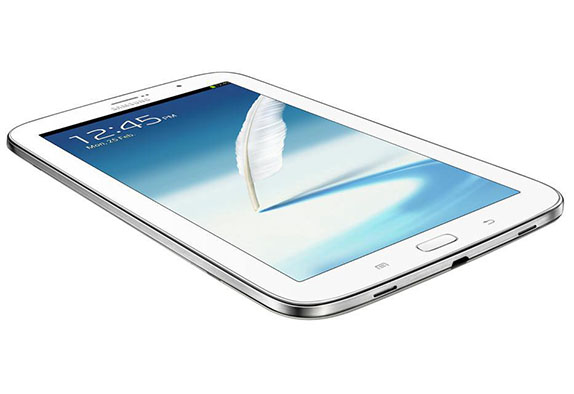 Having repeatedly seen the images and the specs of the Samsung Galaxy Note 8.0 earlier, it was inevitable that the company was going to release the device soon. It was supposedly set for a MWC 2013 reveal, but looks like they have jumped the gun and revealed the Galaxy Note 8.0 in detailed photos, in the company's facebook page.
In their facebook update, the company details the product in these exact words –
A new era of portability and everyday productivity.

Providing unrivalled multimedia performance within a compact one-hand-grip screen, the GALAXY Note 8.0 has the power and advanced technology to evolve the tablet experience and ensure you achieve new levels of efficient multi-tasking while benefitting from superb voice call functionality.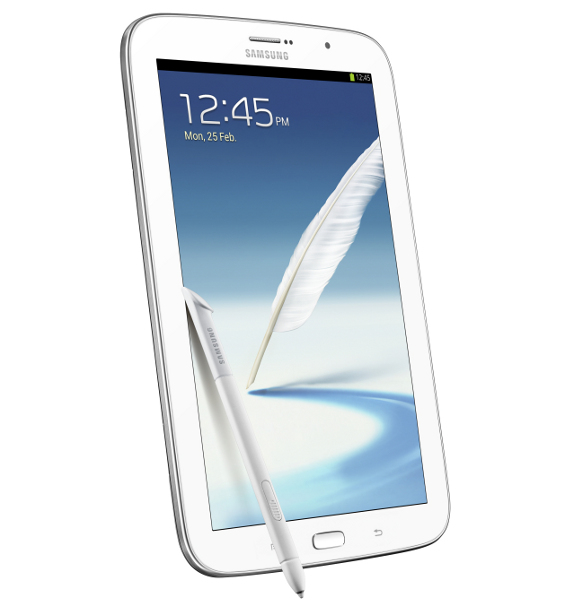 As you can see above, Samsung is clearly pushing this as a successor or a device that is a capable variant/off spring of the weird yet super successful Samsung Galaxy Tab 2 310. In order to continue down that path, Samsung has chosen to provide a similar experience, but under the Note brand, with obvious advantages of a S-pen and at the same time, the ability to make calls. It is presumed that this device will be capable of running the premium suite apps and the multi screen experiences made popular by the Galaxy Note 2.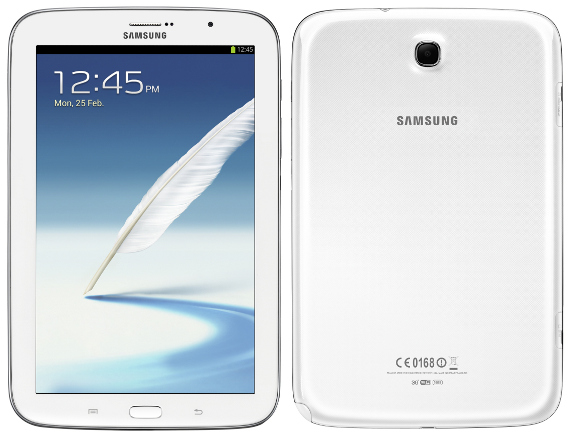 The confirmed specs of the Galaxy Note 8.0 are as below –
8.0-inch (1280 × 800 pixels) TFT Super Clear LCD display
7.95 mm thick, to weigh about 338 grams
4600 mAh battery
2GB RAM, 16GB/32GB internal memory with micro SD slow support
5MP auto focus camera, 1.2MP front-facing camera
1.6 GHz quad-core Cortex A9 processor
3G HSPA+ 21Mbps, Wi-Fi 802.11 a/b/g/n (2.4 & 5 GHz), Wi-Fi Direct,Bluetooth 4.0, A-GPS + GLONASS (3G version)
Android 4.1.2 Jellybean
So, this is both a bigger Note as well as a smaller Note 10.1 in terms of specs. The main USP though, is that you can make calls on the device, including phone like functionality thanks to an ear piece on the front. It also fancily takes a jab at the Apple iPad mini with the Galaxy Note 8.0 but the price will decide the final judgement. That said, we look forward to taking a hands on look at the Galaxy Note 8.0 at the Mobile World Congress. The Galaxy Note 8.0 would be available worldwide from Q2 2013.
We'll update you with more details as they arrive, till then stay tuned to our blog and all our social media channels. In the mean time, check out the source link for more images.
Source Facebook