The Samsung Galaxy S 4 is currently the most anticipated smartphone and they will be announcing this device in a few months, but that doesn't stop the rumor mill from running, and one of the latest rumor is that the SGS 4 is going to support Qi standard wireless charging.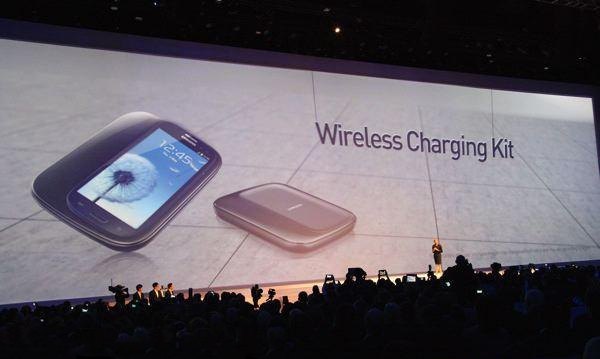 The only Android device currently having wireless charging is the Nexus 4 which also supports Qi standard wireless charging but Samsung is said to be using n alternate technology of resonant magnetic coupling which is different from the electromagnetic induction found in the current wireless chargers.
The Korean news portal, DDaily also reports that the Wireless charging capability will not come embedded inside the Galaxy S4, Samsung will sell the charger and a back plate which is required to enable wireless charging separately. The resonant magnetic coupling approach by Samsung allows charging from a distance of about 1-2 metres while the electromagnetic induction technology only allows the device within 4cm.
It was said that even the Galaxy S3 will also be supporting wireless charging, but there has been no move from Samsung to introduce Wireless charging for the S3, there is a possibility that Samsung might introduce a SGS3 back plate for the people using the Galaxy S3 and also one for the S4, and this might be their strategy for further devices to come including the future Note series devices. Currently this is just a rumor but as every device is adopting wireless charging including Nokia, we won't be surprised if this feature is there on Samsung's primary device this year.
Source: DDaily