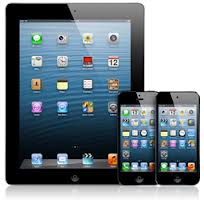 Earlier this week, TheNextWeb reported that one iOS app developer had already seen references to the next iPhone and iOS 7 in their app logs. Now, sources tell FoneArena that iOS 7 will be revealed during a media event sometime between March and April. This event will give a sneak peek of the upcoming major version of their mobile operating system. The company will also make iOS 7 available to the public between June/July.
In the past, Apple has held media events during these months for iOS. iOS 4 was announced on April 9th 2010 and was released to the public on June 21st 2010. Last year, Apple first announced iOS 6 at WWDC 2012 in June. In September, iOS 6 was made available to the public.
Last October, Apple fired Scott Forstall, and put Jonathan Ive, senior vice president of industrial design, in charge of leading all Apple's "human interface", including software. No details regarding the features of iOS 7 have leaked yet, but we can expect Ive to make his presence felt on iOS.