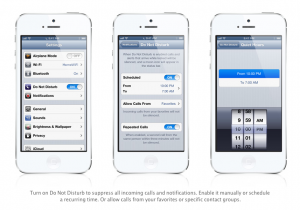 Apple released a new television ad featuring iOS 6's "Do Not Disturb" feature. Professional tennis players Serena and Venus Williams are shown playing ping-pong against the narrator in a dream:
httpv://www.youtube.com/watch?v=eLJN_d2sVjk&feature=player_embedded
Ever had a really cool dream? I'm having one right now. I don't want to be disturbed. And I won't because before I went to sleep, I set this. Now my iPhone knows not to ring unless its important. Cause disturbing this would just be… Wrong.