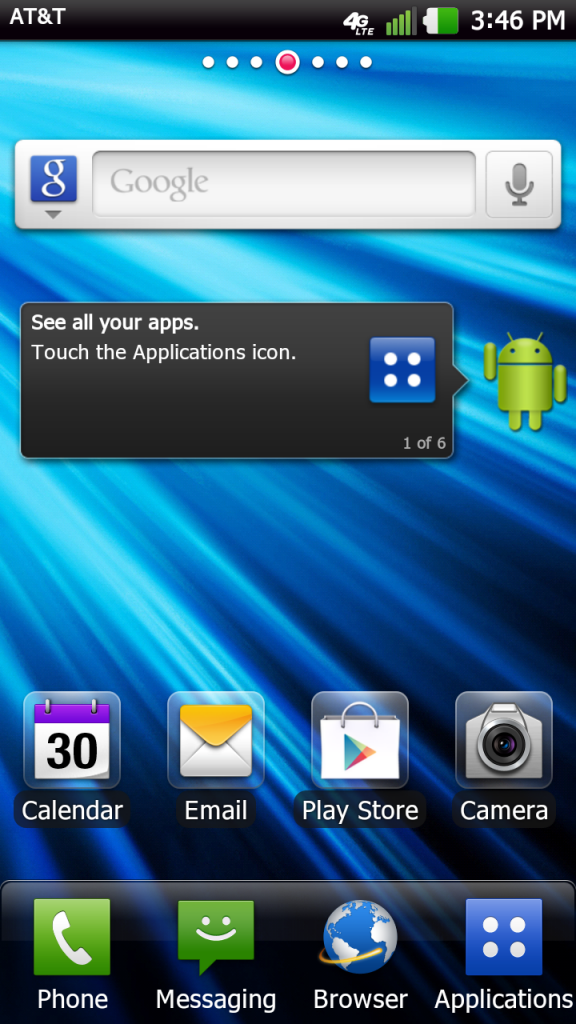 I was traveling across the US this summer starting from Orlando , going over to Miami Beach and then to New Orleans for CTIA. After that spent part of the weekend in Las Vegas and after that went over to Los Angeles before flying back to India via Frankfurt.
AT&T provided me with a review unit of the LG Nitro HD which supports the carrier's advertised 4G speeds.AT&T has still not fully rolled out LTE across the US but I don't know if i was lucky , each and every city I visited had a 4G LTE signal. May be the cities I visited were key markets for AT&T.
Just check out the speeds I achieved in the screenshots below – Mind blowing right ?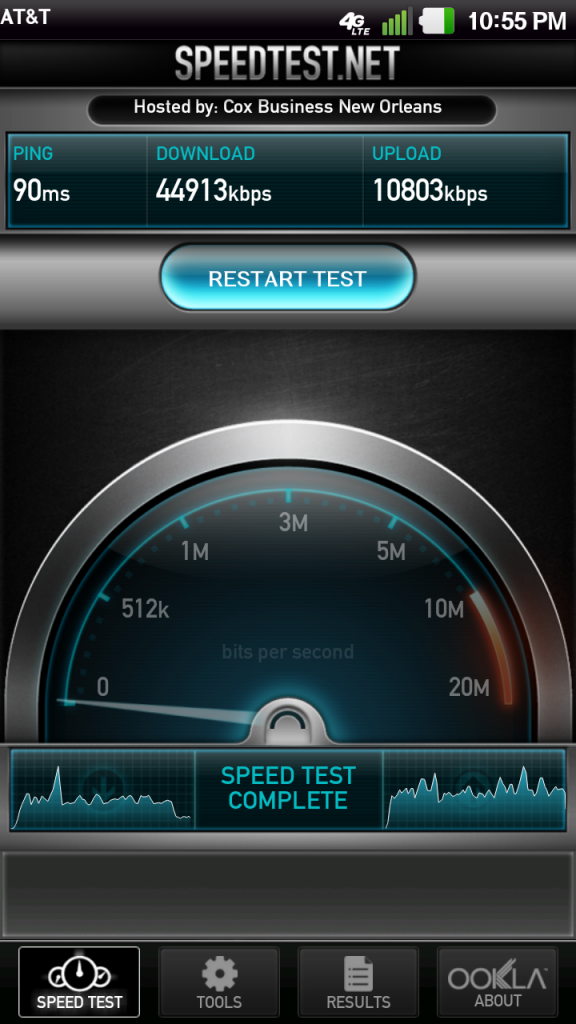 The max speeds I clocked were 44Mbps down and 10Mbps up approximately.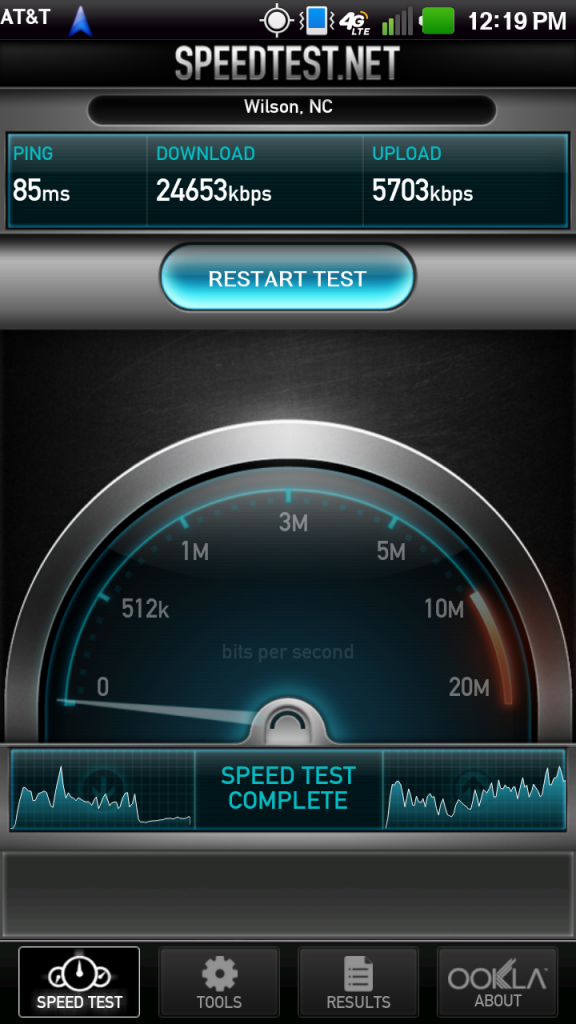 Only problem was the device kept running out of battery which is rather expected considering it was latched on to the high speed network and also WiFi tethering was on.Solution was to use USB tethering which meant my laptop would require a charge sooner than usual but I could live with it.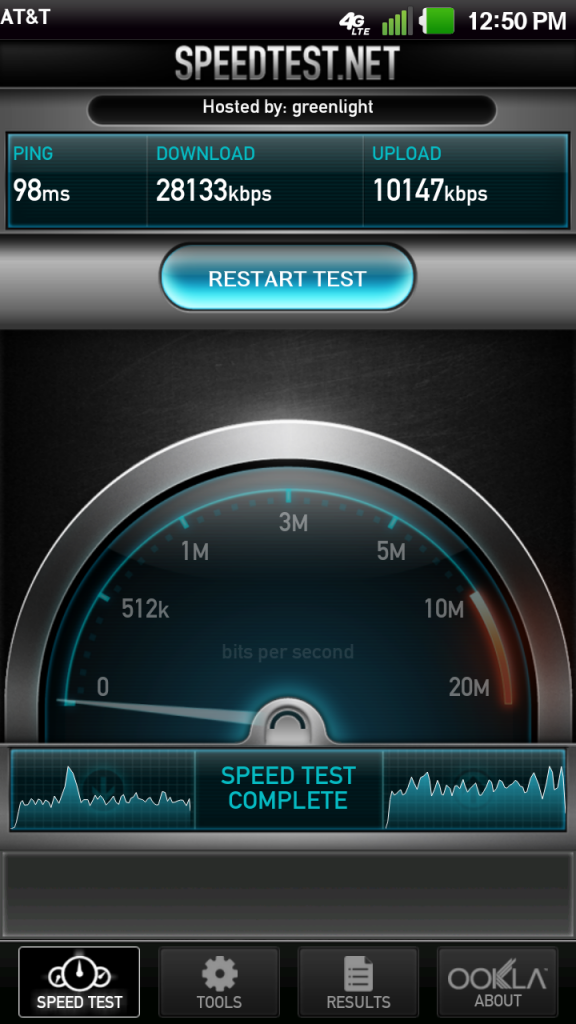 I returned the device on the last day of my trip before I flew back and was using the hotel internet and frustration is not the right word to describe how slow things felt considering I was working with tons of photos and videos. Thank you AT&T , for letting me test one of the fastest mobile networks I have ever used recently. I still remember using AT&T GPRS / EDGE service in 2008 which is quite a long while back. Nice to seem them move to LTE within 4 years.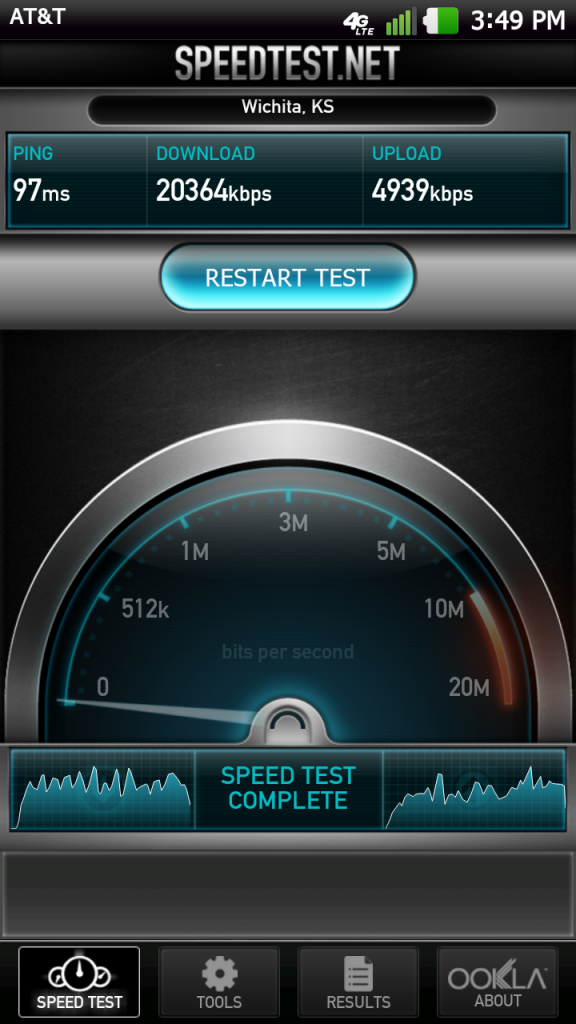 One request to AT&T would be to make these services available on PrePaid without a contract.I guess most operators offer LTE or 4G services only on a contract. It will be a great boon to tourists and bloggers and anyone looking for reliable internet. Luckily I could test my iPad 3 on LTE without a contract as it is only a month to month plan. I cancelled it before jumping into my flight.You can purchase an AT&T microSIM card for the iPad at any AT&T store. I will sharing my iPad 3 LTE experience in a separate post.