It has been hinted more than once that video chat will be making its way to BBM once BlackBerry 10 rolls out. CrackBerry have got their hand on leaked slides which give us a glimpse of what could be the long awaited video calling service for BlackBerry users. Additionally it is believed that users will be able to share their screen which would be a killer feature for productivity oriented users.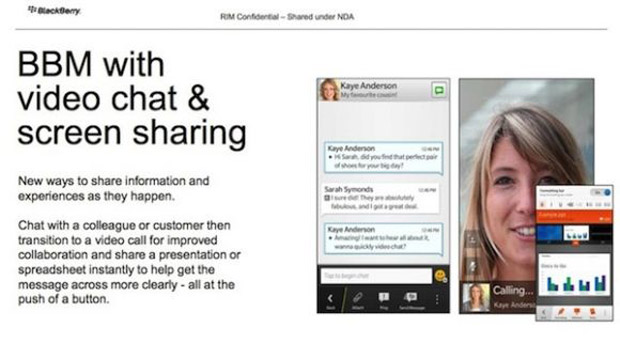 The leaked images also suggest that a brand new task manager will make its way to the operating system. Called "BlackBerry Remember", it'll be able to sync with Outlook and might have Evernote integration built in. Research In Motion will be showing off its attempt at making a modern smartphone at an event on January 30th. At the same event, the Toronto based company is expected to show its hardware offerings which include a full touch smartphone and another with a QWERTY keyboard.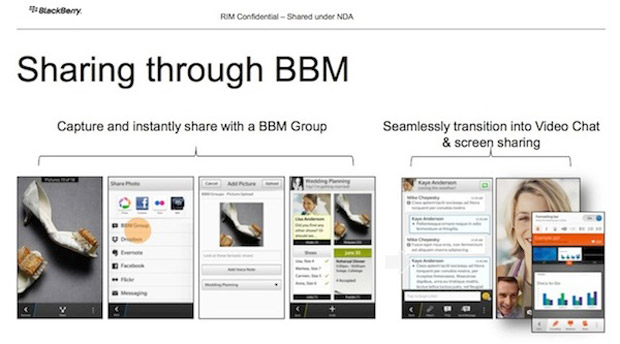 We've had some hands on time with Developer Alpha devices running early versions of BB10 and we feel that its an interesting take on what a competitive modern operating system should feel like. Are you excited to see BlackBerry 10 based devices ? Let us know in the comments below.
[Via – CrackBerry]