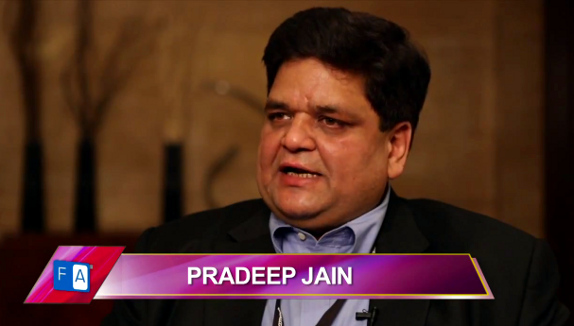 At IQ India 2012, we got a chance to speak with Pradeep Jain, Managing Director of Karbonn Mobiles. He answered to our questions about the latest AGNEE 3G Tablet, the company's association with Qualcomm and about their target in smartphone market for 2013.
httpv://www.youtube.com/watch?v=rVopKkXt160
Full text of  Pradeep Jain's interview with FoneArena
On Karbonn's new Tablet "AGNEE" with Qualcomm?
You know, we have launched the 3G Tablet. This is, you know, innovation with our partners Innominds. They are Bangalore-based. And, this is the first Indianised 3G tablet which we are launching. And, our target is to give a better tablet to Indian consumers. And, this tablet will have 3G, Voice, everything in built actually.
First Indianised Tablet?
You know, we have designed this whole PCBA in India only. And, we are working on this, that, you know manufacture and everything in India only.
Karbonn Tablet for students?
We will target, you know, only to students actually in India, because this will help them to get them more and more, you know, connectivity towards social media and for their, you know, what you call, for interactiveness with other part of the world, you know, they will have. Our target is student actually, more of student.
Tablet priced under Rs. 10,000?
Price actually, you know. I don't want to disclose right now, but it will be sub-Rs. 10,000, you know, first tablet in 3G will target is sub-Rs. 10,000.
Karbonn's association with Qualcomm?
We always praise that, you know, Qualcomm innovation towards 3G and towards LTE and we are getting good support from Qualcomm. And, with Qualcomm actually we are also launching 3G smartphones. quad-core and dual-core. And we are also working on LTE, when it comes to India, then we are, you know, very closely working with Qualcomm on LTE.
Karbonn's strategy for 2013?
We want to have, you know, about 10 to 12 percent market share in smartphone in India. We are targeting that. We are, right now we are sitting at 7 percent in smartphone. Our target is to do about 12 percent market share, and you will see good quality products, technology products, innovative quality products in good price.
Will Karbonn produce gadgets apart from mobiles and tablets?
No, not right now, because we are more, you know, focused on right now on communication devices only, but nobody knows that, you know, what market asks actually. We will go according to the market.
On IQ India 2012?
It's a great event. You know, I think, you know, every quarter it has to be happen in India, you know, because you know what's going on across the world. And, you know, most of the people can't travel outside India, so, you know, people know about, you know, available in other parts of the world. It's, you know, we always think that this kind of event has to happen, you know, quarterly and very oftenly.
My current phone?
I am using my A21. This we have launched very, you know, recently, and it's a very good phone. It's a very good phone. It's a 4.5 inch, dual-core with 5 Megapixel camera, and good price.