AppleInsider reports that customers have already started to wait in line for the iPhone 5 at Apple's famous Fifth Avenue store in New York City. Around 10 people have lined up outside of the store to become the first to purchase the iPhone 5 on launch day. Customers will be able to purchase an iPhone 5 beginning 8 AM local time this Friday.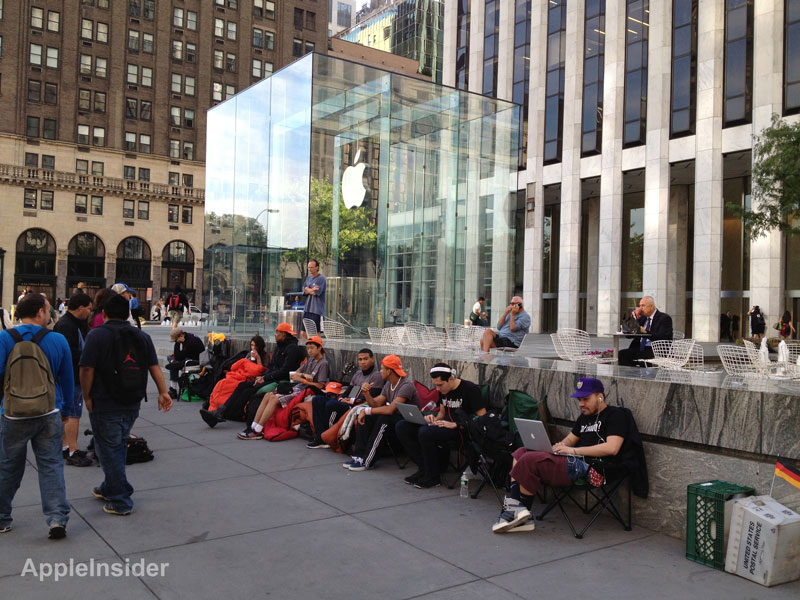 It is reported that most of the people waiting in line were hoping to gain attention for websites they were promoting. A reporter from CBS New York program "The Couch" was also present to interview those waiting.
Demand for the iPhone 5 has been incredible. Earlier this morning, Apple announced that over 2 million pre-orders for the iPhone 5 had been placed within the first 24 hours alone. Last year, the iPhone 4S sold 4 million over the launch weekend, making it the fastest iPhone selling it yet. The iPhone 5 is expected to easily beat that number. So much for a "disappointing" iPhone.