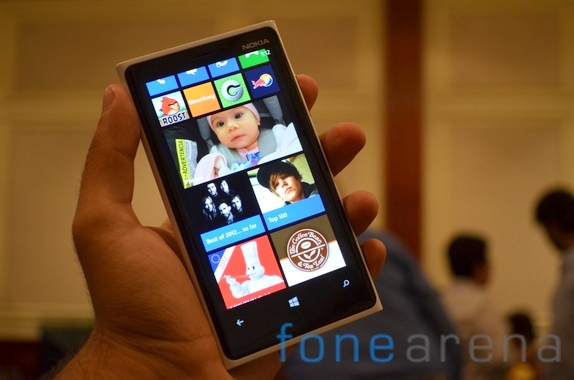 Earlier this week, on Wednesday, Nokia unveiled two Windows Phone 8 devices: the Lumia 820 and the Lumia 920. The Finnish handset maker failed to provide any guidance regarding pricing or availability, but according to a piece published on Reuters, the Lumia 920 will go on sale during the second half of November. If you're surprised, well … don't be. We've known for a long time now that Microsoft is going to hold their own event to launch Windows Phone 8. Rumor has it it's going to take place on the 29th of October. Handling the logistics of a launch means you need to add a week or two for distributors to do their thing, so mid-November sounds just about right. You've got to remember, last year the Nokia Lumia 800 launched on November 16th. So a one year anniversary isn't such a bad thing.
In case you haven't heard about the new Lumia devices, here are the key details. Starting with the Lumia 820: it has a 4.3 inch 800 x 480 pixel resolution display, a 5 megapixel camera, Qualcomm's 1.5 GHz Snapdragon S4 is under the hood, and you can make the phone charge wirelessly if you buy a special cover. The Lumia 920 on the other hand has a 4.5 inch 1280 x 768 display, wireless charging is integrated, there's an 8 megapixel "PureView" camera that has optical image stabilisation, and it has a massive 2,000 mAh battery. Both the Lumia 820 and Lumia 920 are said to have 4G LTE and 42 Mbps HSPA+ support.
This still leaves us with one key question: How much are these things going to cost? It wouldn't surprise to hear the Lumia 920 going for more than 650 Euros. It's the little model, the 820, that will likely fetch the most sales.
Anyway, stay tuned, when we know more we'll let you know.
[Hat Tip: The Nokia Blog]
Update: YLE, the Finnish version of the BBC, is reporting that one of their sources, an operator in the Nordics, has confirmed the mid-to-late launch date for Nokia's Windows Phone 8 devices.