With the thousands of cases out there for the iPhone, it can be exceptionally hard to find one which sets yours apart while imparting a bit of protection.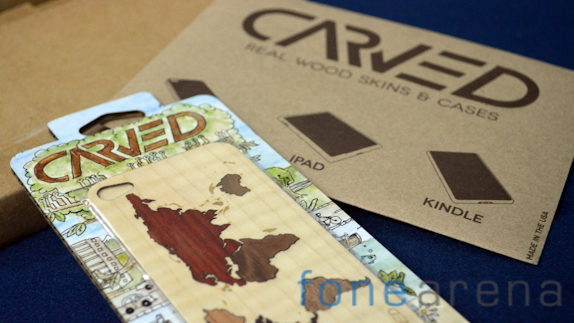 We've used a wide variety of protective cases and bumpers in the past but nothing has really stood out like the Carved Case. Lets take a better look at this wooden case for the iPhone.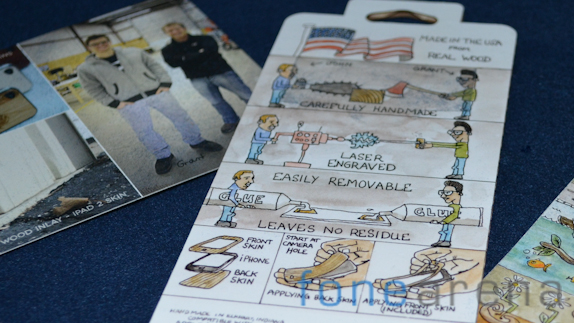 Handmade and completely natural, the Carved Case is custom laser engraved allowing users to get practically any image etched on the wooden panels. The packaging itself shows the level of attention that the company pays by graphically showing the virtues of the product. Very cool.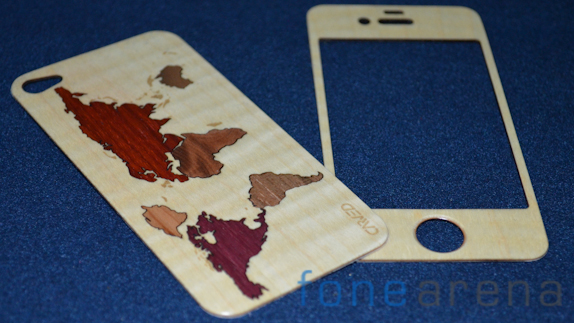 Inside the package are the front and back engraved panels. The case we received was one of the popular world map variants.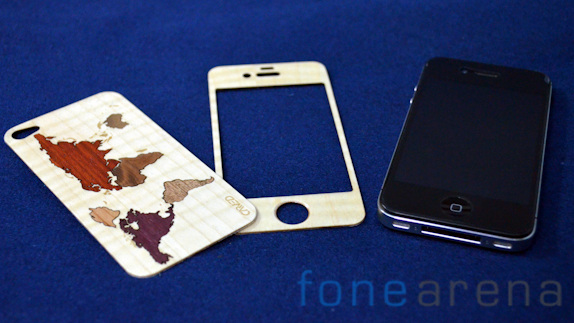 The panels are attached to the phone via an adhesive. It's a cinch to attach the case to the phone and does not require any special instructions. Just remove the protective paper and stick it on the iPhone. As the adhesive is completely removable, it should not leave any marks on the phone on removal.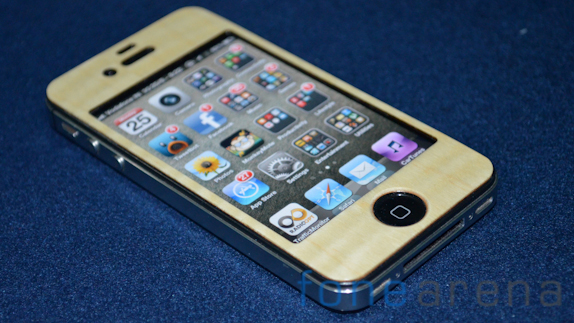 Once attached, the Carved Case gives the all glass iPhone a very classy wood finish which not only looks good but also feels great in the hand. While it won't protect your phone from major falls, it will definitely prevent any scratches from day to day usage.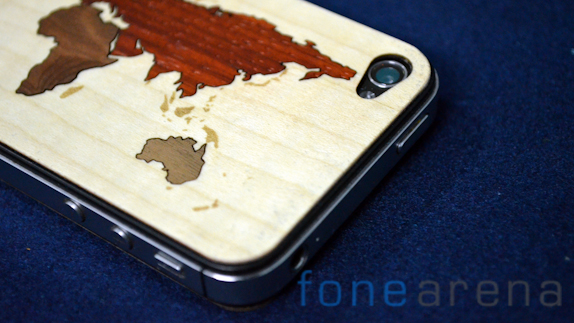 All necessary cut outs have been provided in the case which ensures that there is no cut down in functionality.
Conclusion
We really like the Carved Case for the iPhone. The wood finish really stands out both in terms of look and feel. It also attracts a lot of attention due to the unique look it imparts to the phone.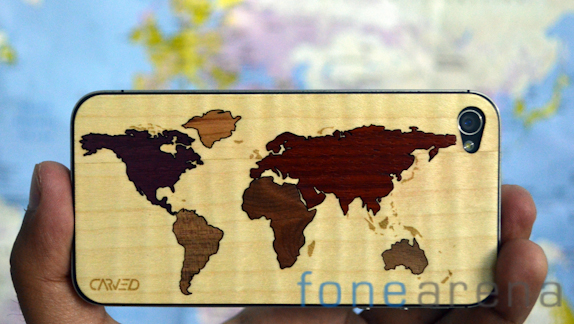 Starting at about $14 for a basic skin, costs can ramp up to $30+ for more complex designs. The company also sells wood skins for the iPad, Kindle Fire and the Kindle eReader. We definitely recommend it. Head on over to the manufacturer's site by clicking here to pick up your own Carved Case.