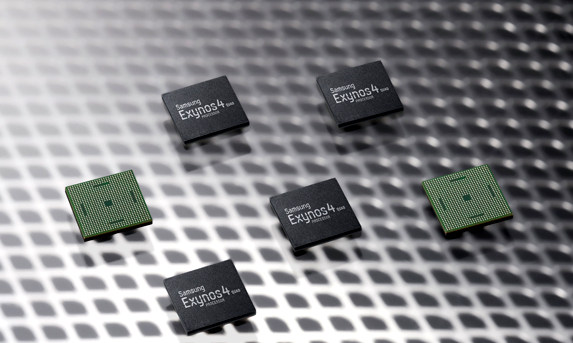 Samsung has announced their new Exynos 4 Quad that is built on 32nm HKMG process and is based on 1.4GHz ARM CORTEX A9 quad-core. It would offer better performance with twice the processing power over the 45nm process based Exynos 4 Dual and would be also be energy efficient with 20% less power consumption.
The Exynos 4 Quad has full HD 30 fps video hardware codec engine for high resolution 1080p video recording and play-back, an embedded image signal processor interface for high-quality camera functionality and an HDMI 1.4 interface for better multimedia content transmission. It is well suited for heavy-load applications such as 3D games, video editing, and calculation-intensive simulation.
The Exynos 4 Quad processor is in production and would be used in Samsung's next Galaxy smartphone that will be announced in May.