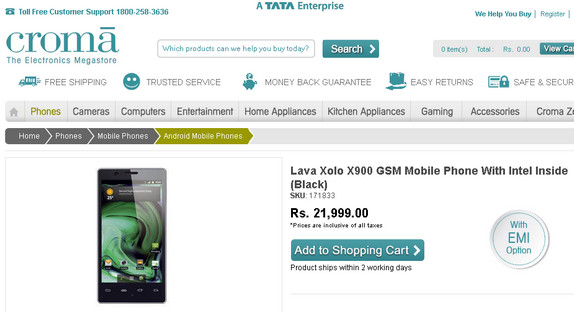 As promised during the Lava XOLO X900  launch event, consumers can now buy the first Intel powered smartphone online from Croma who got their store online recently. The store promises to ship the product within 2 working days once the order is placed. Specs wise the Xolo 900 is a decent phone with a 4.3 inch screen and 8 MP camera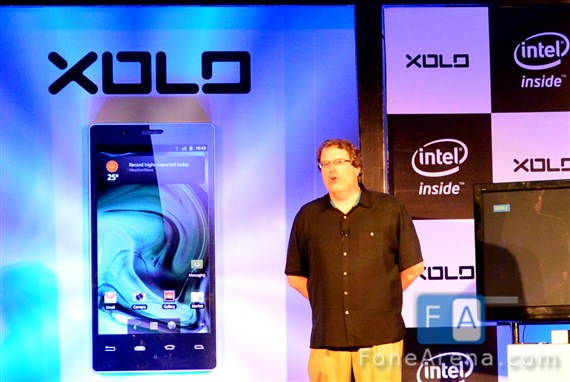 Strangely the XOLO X900 runs on a slightly older version of Android Gingerbread but an update to Ice Cream Sandwich is coming soon.
How many of you are willing to pay Rs.21999 for the first Intel powered Android phone ? Shipping is free and Croma promises to deliver the product within 7 working days. Do check out our hands on impressions of the device.